World's Largest Solar Farm to Be Built in Australia
With a construction price of $20 billion, the farm will power all of the Northern Territory and a fifth of Singapore.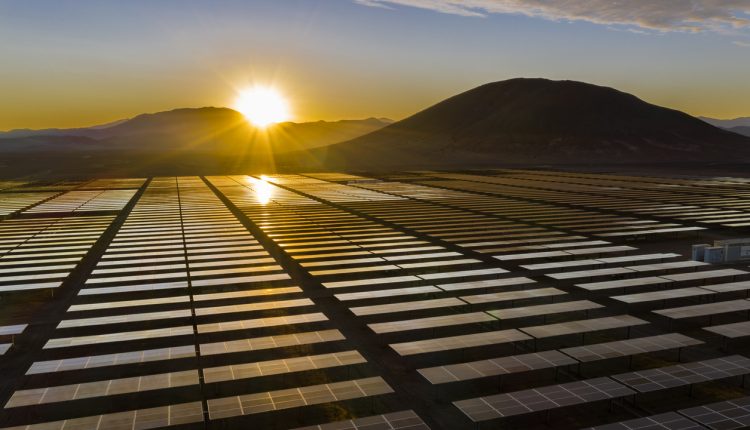 The proposed Australia-Singapore Power Link is being built in the Northern Territory of Australia and is set to supply electricity to Singapore via the longest undersea cable in the world.
The project comprises a $20 billion, 10-gigawatt solar farm and a 20-30-gigawatt-hour storage facility to be built on Newcastle Waters Station, an expansive cattle station around halfway between Darwin and Alice Springs.
Altogether, the solar array will span around 20,000 football fields' worth of photovoltaic panels, and will be clearly visible from space.
The project is being built by Sun Cable, with construction set to begin in 2023 and be ready to generate and export electricity in 2027. The completed farm is expected to generate enough energy to power all of the Northern Territory, with the undersea cable exporting the remaining two-thirds of its output to Singapore via a 2,800-mile-long undersea cable system. It is expected that the project will greatly aid the more remote areas of the Northern Territory, which currently rely on energy from diesel-powered generators.
Sun Cable CEO David Griffin emphasised the benefits of the newly chosen 12,000-hectare site while speaking with The Guardian. "It's on the Adelaide to Darwin rail corridor, which is brilliant for our logistics given the enormous amount of material we'll have to transport to the site," he said, noting that the site was also within 30 kilometres of the Stuart highway, the Northern Territory's main highway.
"It's a bit of a balancing act too, because it's far south enough to get away from the main patch affected by the wet season, so it's a steady solar resource throughout the year," he added. "There's plenty of sun and not many clouds."
The project will create 1,000 jobs in its construction phase and 300 operational jobs. The Australian government has granted Sun Cable's development Major Project Status, though a Project Development Agreement will now need to be negotiated between Sun Cable and the government of the Northern Territory.
As a nation, Australia is developing solar and wind energy almost five times faster than the US, EU, China and Japan, and is on track to have 50% of its electricity be renewable by 2024.