How to Implement a Successful Sales Communications Strategy
Businesses have one main goal: to make sales. Organisations are pooling more time and money than ever into marketing, product development, and digitalisation in an attempt to find new and successful ways to increase their sales.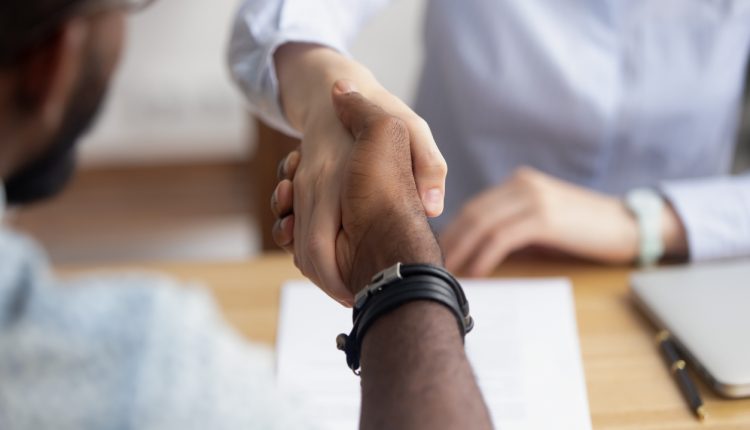 But in the bid to find new ways to secure sales, businesses sometimes overlook the value of the most simple, effective strategy: sales communications.
While marketing, development, and sales enablement has its place in setting up a sale, having a successful sales communication strategy is often what secures the sale for most organisations. Different companies utilise different sales techniques depending on their sales team; from cross-selling and upselling, to cold calling; the world of sales is vast and varied. But whatever the technique, communication remains at the heart of a successful sales strategy.
Communication in business
Effective communication is crucial for every business. Whether it's communication with prospects or within the business itself, verbal and non-verbal communication can make the difference between closing a deal and missing an opportunity.
The importance of communication has not gone unnoticed by businesses, and those with a successful sales communications strategy are often those implementing a well-defined sales cadence.
Sales cadences
A sales cadence is the series of sales activities a business uses to secure a sale with a prospect. It includes every type of engagement the salesperson has with the potential customer, including emails, phone calls, and interactions made on social media.
A sales cadence is the series of sales activities a business uses to secure a sale with a prospect.
At every stage of the cadence, strong and effective communication is vital. The key steps to creating a successful sales cadence include:
Profile and research
A sales cadence often starts with a profiling stage. The business will identify their ideal customer profile, the prospect's persona, and what platforms they are most active on. This helps determine the best way to reach the prospect and how to tailor the sales cadence to the prospect.
Various tools and plug-ins are now available for businesses to be able to quickly identify direct contact details for potential prospects to save time and resources researching a prospect. The data can also be saved onto a company's database to speed up the process.
It is important to profile a prospect before communicating with them. This is to identify which communication methods are most useful. A tool or plug-in can help speed up this process.
Mode of communication
An effective sales cadence will utilise as many different modes of communication as possible. These can include text messages, emails (which are often personalised), phone calls, and voicemails.
Sales cadences often incorporate the use of social media interaction, too. This can take the form of sending prospects messages across social media platforms, sharing a post and tagging the prospect in it, or engaging with them via LinkedIn InMail. A good sales cadence will establish the mode of communication most used by its potential customers and target them via this medium.
An effective sales cadence will utilise as many different modes of communication as possible.
Frequency and timing
A sales cadence doesn't just take into account who to target and how; it also considers when, and how often, to engage with potential customers. A cadence can fail if the salesperson doesn't make enough follow-ups and, on average, a prospect must be contacted at least seven times for them to engage with the sales content.
A sales cadence is designed to catch a prospect's attention; so, a business must identify the ideal time window to connect with the potential customer. This requires trial and error, and a seller will have to monitor the touchpoints and channels through which they get the most engagement with prospects and adjust their cadence accordingly to optimise their results.
Duration
Timing is crucial when running a sales cadence. The ideal duration of a sales cadence is between two and four weeks between the first and last point of contact. Prospects who show no engagement with touchpoints (for example, those who don't open emails or respond to calls or voicemails) are often removed from the cadence mailing list after two weeks, while those who show signs of little to moderate engagement (such as following links on social media or reading emails) are kept on for four weeks or until they respond to a touchpoint.
When following a sales cadence, time is very important. The length of time between contacting and response rate is essential in identifying who no longer to target and who to continue targeting.
Closing a sale with a cadence
In the modern world of business, sales teams must evolve. Implementing a sales cadence is an effective way for businesses to see their sales teams progress and to increase customer engagement and sales at the same time.
Despite the evolution of modern business, communication remains at the heart of sales. A sales cadence generates communication between prospects and salespeople; it allows a business to remind prospects who they are, to build a relationship with potential customers, and to offer buyers a personalised customer experience. Creating touchpoints with prospects and opening channels for communication can be the difference between an abandoned sale and a closed sale.
Successful sales strategy
Using a sales cadence brings structure to the sales process and optimises customer engagement, but a cadence will only be as strong as the salespeople behind it.
Effective communication is the key to gaining and retaining relationships with prospects. A sales cadence will establish and increase touchpoints, but it's down to the business to make the most of these communication opportunities to close the sale.