UK Government Acquires OneWeb Satellites for £400 Million
The new venture will allow the UK government and its Indian partner to build a cutting-edge internet constellation.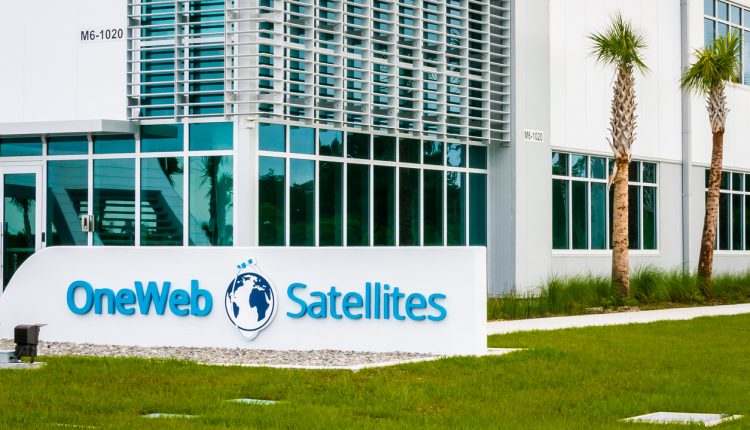 The UK government announced on Friday that it had completed its acquisition of satellite operator OneWeb in a £400 million deal made in conjunction with Indian conglomerate Bharti Global Ltd. The purchase follows a successful bid in July.
Among the assets acquired by the new holding are the 74 satellites that OneWeb currently has in orbit and all of the ground infrastructure that supports them. A further 36 satellites have already been scheduled for launch on 17 December.
"This strategic investment demonstrates government's commitment to the UK's space sector in the long-term and our ambition to put Britain at the cutting edge of the latest advances in space technology," said UK Business Secretary Alok Sharma.
"Access to our own global fleet of satellites has the potential to connect people worldwide, providing fast UK-backed broadband from the Shetlands to the Sahara and from Pole to Pole. This deal gives us the chance to build on our strong advanced manufacturing and services base in the UK, creating jobs and technical expertise."
OneWeb will use its satellites to build a broadband internet constellation, bringing new connectivity to businesses, governments and communities. The UK government will have final say over any future sale of the company or access to its technology by other countries.
OneWeb filed for Chapter 11 protection in the US in March after Japanese tech funder Softbank, then its biggest shareholder, stepped back from further investment in the project. The consortium of the UK government and Bharti then stepped in to secure its assets, each injecting $500 million into the recovering venture.
The sale was approved by a US federal court in October, allowing OneWeb to continue trading with all of its old debts wiped out.
Also announced on Friday was the appointment of Neil Masterson, formally Co-COO of Thomson Reuters, as CEO of the venture. Experienced telecoms executive Adrián Steckel, OneWeb's previous CEO, will be kept on as an adviser to the board.