Chelsea Harbour Hotel & Spa – The Perfect London Escape
Just a stone's throw from the river Thames, The Chelsea Habour Hotel & Spa is the perfect location for a luxurious, restorative break in the English capital. This riverside hotel boasts excellent London views, fantastic dining experiences, and the chance to unwind at its tranquil spa.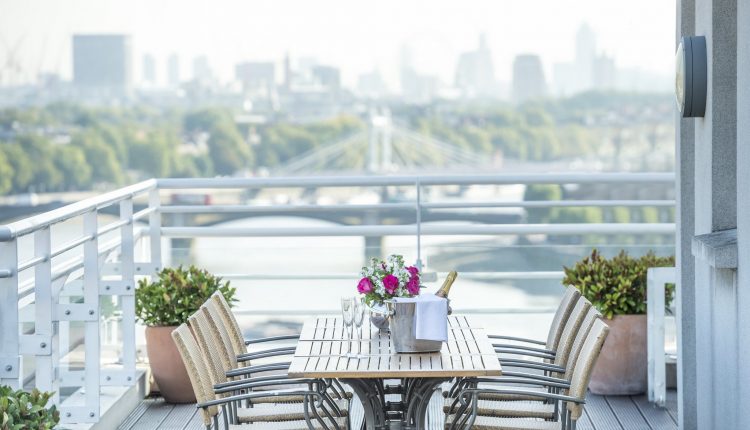 Chelsea Harbour Suites
The Chelsea Harbour Hotel offers several luxe suites, each complete with stunning views of one of London's most fashionable neighbourhoods.
Mornings in the Marina Suite begin with guests opening their curtains to a panoramic view of the Chelsea Marina and sipping coffee on a private balcony. The suite is spacious and contemporary, complete with private and guest bathrooms stocked with luxury toiletries, soft robes, and slippers for the ultimate getaway experience.
The Savile Penthouse Suite, meanwhile, provides the perfect escape for families, couples, and those wanting to work away from home. This breathtaking suite boasts a cosy home cinema, a minibar, a private balcony, a separate dining room, and a spacious desk ideal for working at or writing postcards to soon-to-be-envious friends. The Savile Penthouse is the epitome of luxury, with bathrooms decked out in white marble and gorgeous river views.
Those seeking out even greater luxury will be more than impressed with the King's Penthouse Suite. This suite is truly show-stopping, with plush velvets, luxurious chenille, and embroidered silks at every turn. What the suites' two bathrooms lack in rich fabrics, they more than compensate for with an infinity spa bath which guests can sink into after a session in the suite's sauna or time spent admiring the city from the suite's private balcony. The King's Penthouse Suite is a must for anyone seeking out ultimate bliss.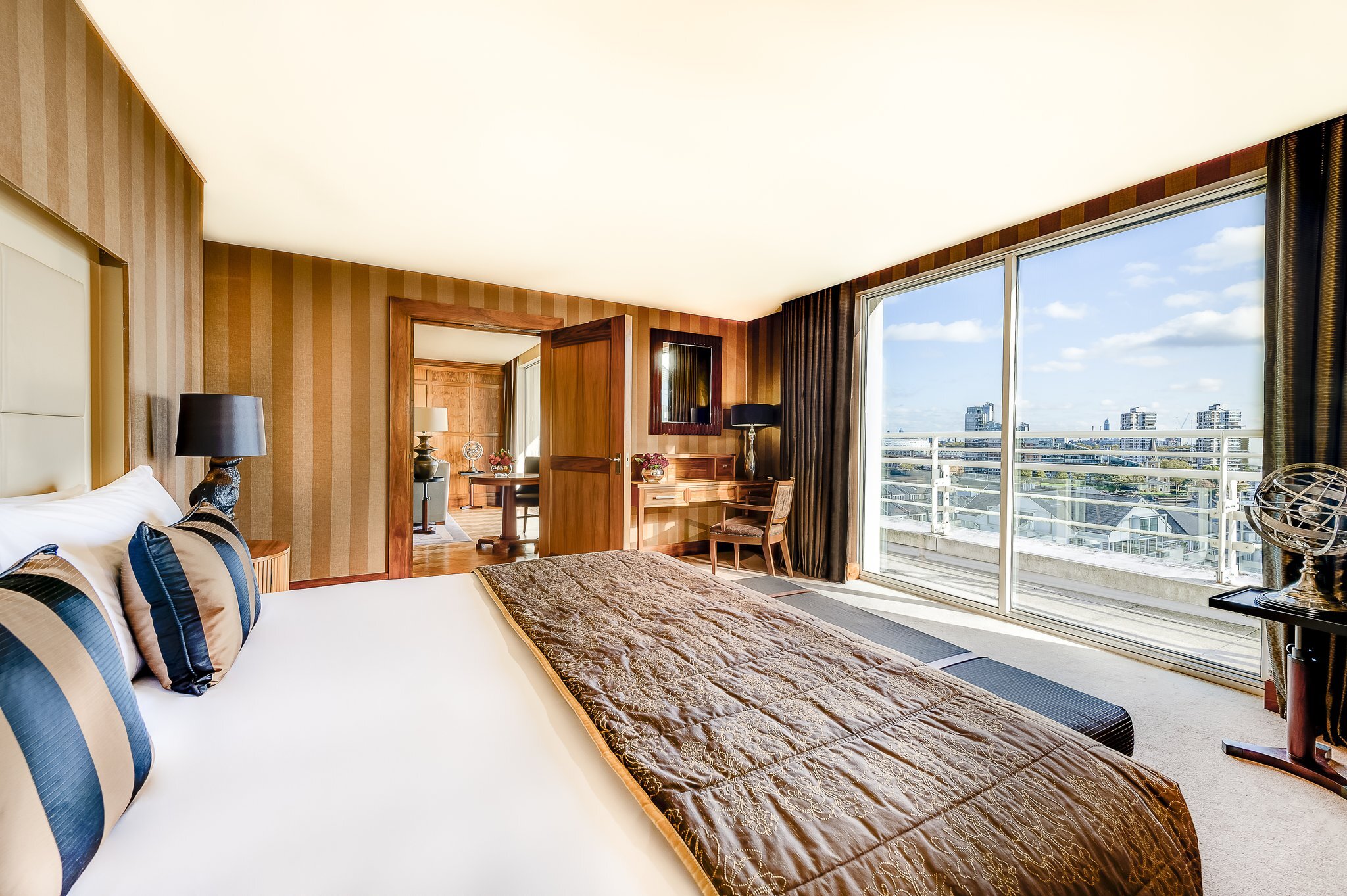 Chelsea Harbour Dining
The Chelsea Harbour Hotel boasts not one but two excellent restaurants for guests to enjoy during their stay.
With yet another stunning view over the marina, the Chelsea Riverside Brasserie is an elegant fine dining restaurant serving modern European and English dishes and boasting a superb wine selection, including bottles of celebrated vintage champagnes. On a fine day, guests enjoy their meal outside on the brasserie's alfresco terrace.
Spectacular harbour views will also spoil guests at the hotel's second restaurant, the Habour Bar & Terrace. Here, guests can enjoy stone-baked pizzas, salads made from locally-sourced produce, and elegant cocktails in a relaxed yet luxurious setting.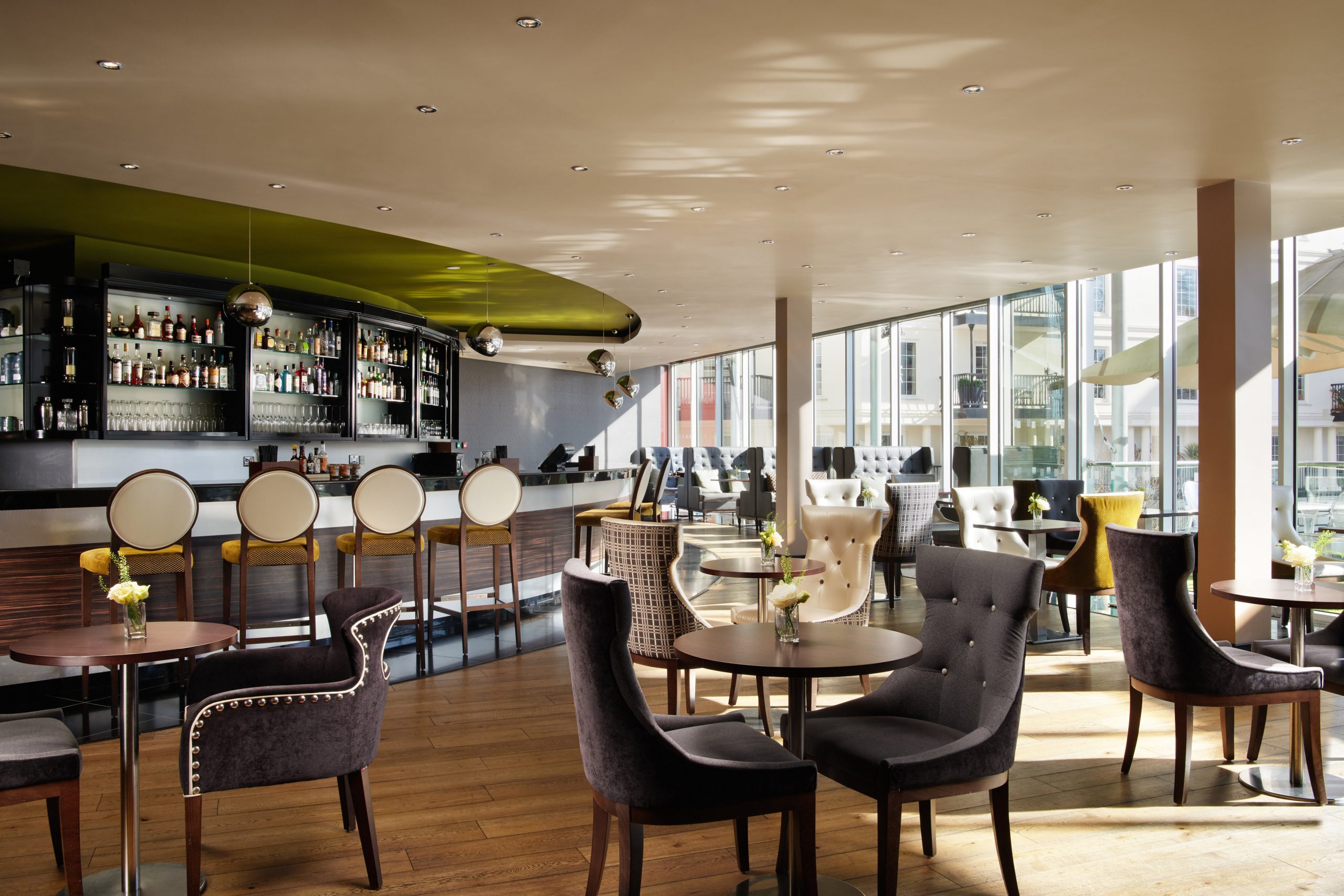 Chelsea Harbour Spa
If a stay at the Chelsea Harbour Hotel still doesn't sound relaxing enough, let us tell you about The Spa@Chelsea Harbour which will be replacing the former Blue Harbour Health Club with brand new cutting-edge treatments tentatively delivered by an expert team. Guests can choose from facials that leave the skin glowing, massages that melt away any aches and pains, and indulgent body treatments amongst a generous list of other pamperings. The Spa@Chelsea Harbour also boasts a heated pool, sauna and steam rooms, making it the ultimate urban retreat for those needing to unwind.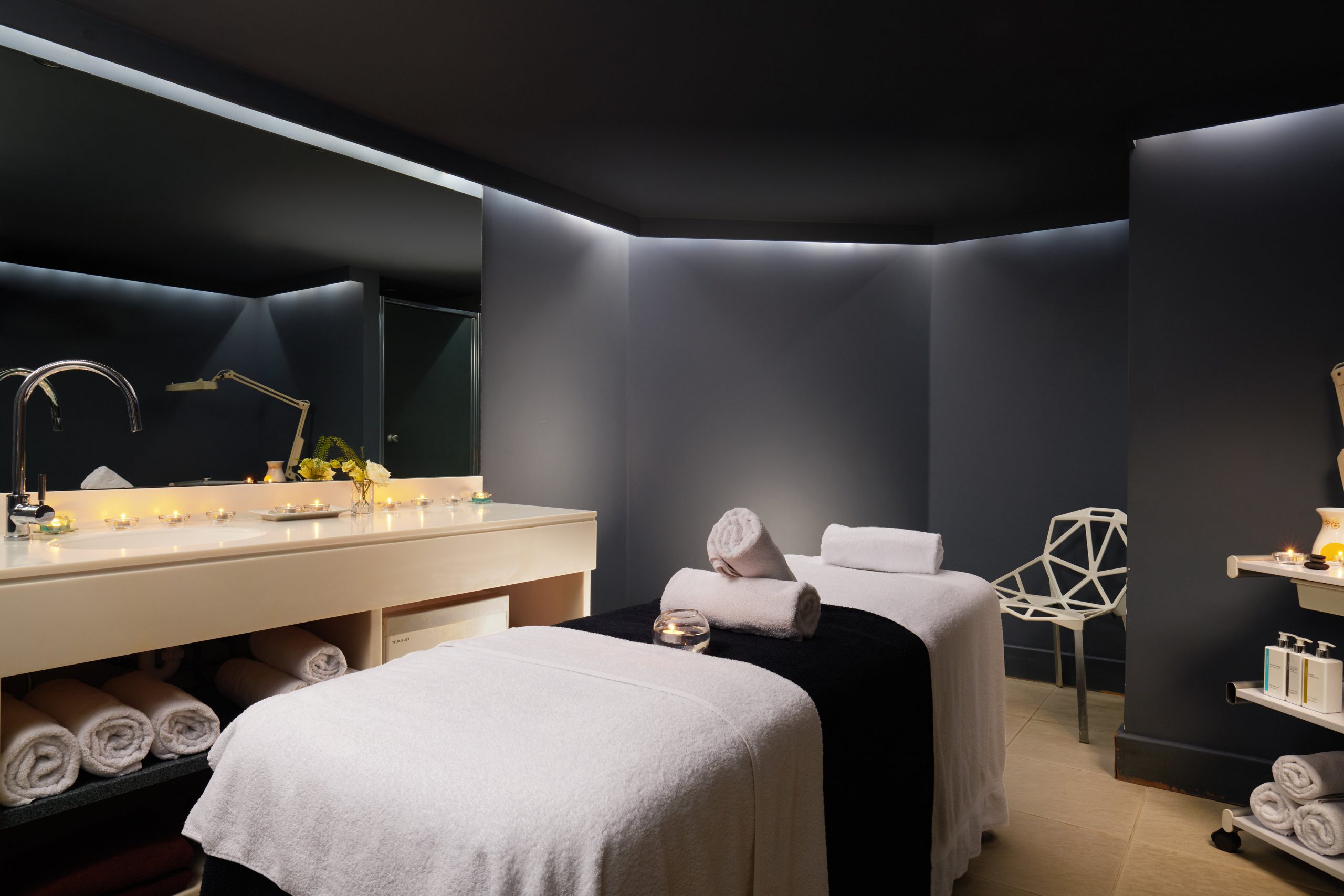 Platinum Jubilee Celebrations
In celebration of Her Majesty Queen Elizabeth II's 70th year on the throne, the Chelsea Harbour Hotel has created a spectacular afternoon tea for guests to enjoy whilst taking in the stunning harbour views. The "ceremony" will commence with a selection of delicate finger sandwiches, including egg and cress, ham and mustard, and smoked salmon with cheese cream — all believed to be firm favourites of Her Majesty. Freshly-baked scones follow, then a magnificent selection of cakes and sweet treats, including lemon macarons, filled miniature choux buns, individual cheesecakes, and strawberry tartelettes. If guests fancy something special to sip on, they can enjoy a glass of Chelsea Harbour's special Platinum Jubilee collaboration with their friends at award-winning English winery Gusbourne. Their Rosé 2018 has been selected for its beautiful lemon, strawberry, and smoked salmon flavours — the perfect match for a Platinum Jubilee afternoon tea.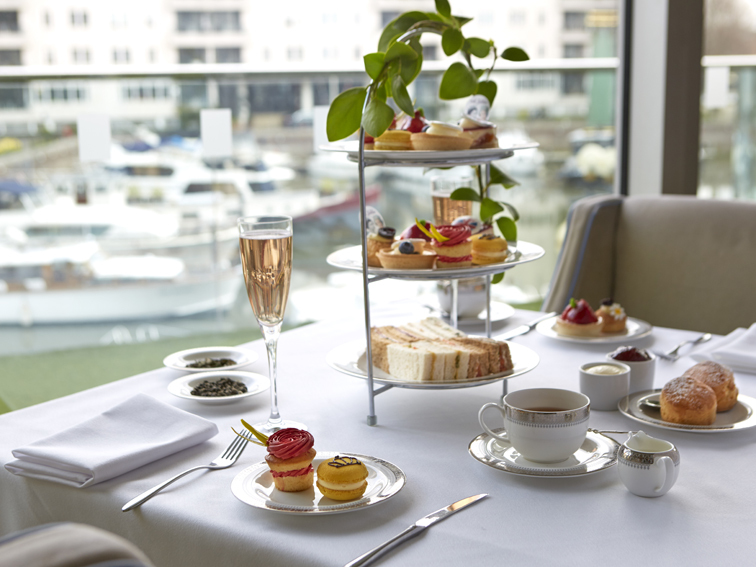 The Penthouse and Pamper Package
Includes penthouse suite, afternoon tea served on arrival, a massage for each guest and unlimited use of the spa.
From £1000 per night
Suites
From £200
All hotel guests can take advantage of the spa including a heated pool, sauna and steam room.
Treatments are charged separately, and advance booking is recommended.
Afternoon Tea
Served daily from midday.
From £32
For more information and bookings, visit:
https://www.millenniumhotels.com/en/london/the-chelsea-harbour-hotel/