British Virgin Island's Bitter End Resort Reopens With First Overwater Suites
After being decimated by Hurricane Irma in 2017, the Bitter End Yacht Club — a luxury waterfront resort on Virgin Gorda — is set to finally reopen this winter, now featuring the first and only overwater suites in the region.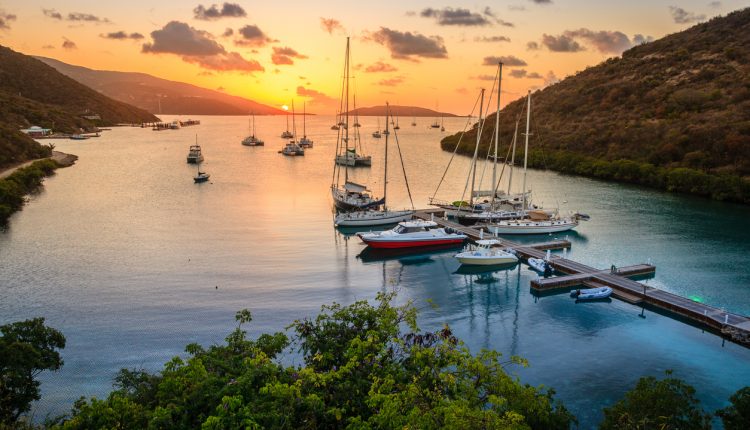 The Bitter End resort was established as a family retreat by the Hokin family in 1973 and quickly became an esteemed destination for seafarers. However, following Hurricane Irma, the luxury 64-acre resort was forced to close its doors for four years. 
The Hokin family used the forced closure as an opportunity to renovate, with the Bitter End 2.0 ready for an exciting new beginning. The resort now boasts stunning overwater suites, inspired by the vintage sail lofts where boat sails of years gone by were produced. 
The handmade timber suites are set across two levels, with the first floor sporting a generous lounge and bathroom. Meanwhile, the second floor hosts an impressive master bedroom featuring a luxe king-sized bed. The suites also feature a private terrace on both floors which offers breathtaking views which guests can enjoy from the comfort of a hammock by the water's edge. Currently, only two of these overwater suites are complete, but ten more will also become available for bookings in the near future. 
In addition to the overwater suites, the Bitter End resort also has a new waterfront plaza with views of the North Sound. The plaza will offer several different dining options, including a new twist on the clubhouse and a waterfront bar, as well as a luxury boutique and a watersports centre. 
Catering to the region's private yachting industries, the Bitter End 2.0 has over 70 mooring balls and 25 marina slips, allowing sailors to purchase a mooring or dock space and sleep onboard their boats if the fancy takes them. Guests of the resort can also expect to enjoy a new two-storey marina that boasts an open-air lounge and a wraparound terrace.
Reservations for the Bitter End resort can be made here.