From hiring employees and renting office space to buying goods and marketing, you need money to get your startup off the ground or expand your existing business. However, financing a business is always a challenge for most entrepreneurs, especially those early-stage entrepreneurs. Recent studies show that 82% of startups fail during the first year, mostly due to a lack of funding.
Funding your business shouldn't be difficult, and there are many ways you can get the capital you need to support your small business. For instance, there are title loans that you can apply for and get the money to grow your business the same day. Depending on the amount of funding you need, here are some best ways to raise capital for your business:
1. Crowdfunding
For the past few years, crowdfunding has become a popular funding source for entrepreneurs, inventors, and filmmakers. It usually involves getting funded by many people through small donations. Those who donate get some reward such as branded merchandise or trying out the new product rather than financial return.
Besides financing, crowdfunding your new business can also generate interest, helping market your product or services. Through the number of people that fund your business, you can determine whether there will be any demand for the product or services you're looking to sell. It's also a low-risk funding source because you don't have to repay the money to the donors. There are many great small business-friendly crowdfunding sites where you can create a profile for your business and receive financial support from people.
2. Loans From Credit Unions And Banks
You can also get funding for your business through loans from credit unions and banks. While most banks are particularly careful about offering loans to small businesses, you may qualify if you've already started gaining traction and generating revenue. Besides that, getting funding through bank loans can give you a chance to access huge amounts of money and grow your business credit.
Like banks, credit unions offer businesses a wide range of loans but with extremely competitive interest rates and favourable terms. For instance, if you have an already established business and have a strong personal credit history, you should turn to credit unions for SBA loans for their low-interest rates and extremely favourable terms. However, the loan application process is usually lengthy and difficult.
3. Online Lending
Online lending has grown in popularity as a great funding source for businesses in recent years. Online lenders come in different forms, including private companies like PayPal that offer working capital, and traditional business loans with no collateral. You also don't get penalised even with a low credit score. Some financial institutions such as CDFIs and some conventional banks also offer online lending options for businesses looking for financial backing. The best thing about online lending is that it has a faster and more convenient application process and approval times. Be sure to check out an online lender's track record, application requirements, and repayment terms to find the best option for you.
4. Venture Capital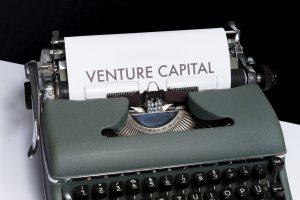 You can turn to venture capitalists for funding if you're looking for large amounts of money. However, venture capitalists often fund businesses with a solid plan for long-term growth. They also invest only in promising companies to ensure the greatest return on their investments in the shortest time possible. Hence, you should ensure your business idea stands out to increase your odds of getting funded. Networking with other investors and entrepreneurs can help you connect with potential venture capitalists. You can also connect with potential investors using online platforms like the SBA investment finder.
5. Angel Investment
If you need more money than you can get from crowdfunding or online lending, consider reaching out to angel investors. Angel investors usually provide funding for startups or the expansion of existing businesses. Unlike venture capital or bank loans, you don't need to pay back an angel investor for funding your business, making it a less risky option. Instead, an angel investor wants a share in your business. You can find potential angel investors from the Angel Capital Association, AngelList, or other entrepreneurs in your network.
6. Small Business Administration-Guaranteed Loans
Most small business owners in America turn to small business administration loans for funding. Small business administration usually partners with banks and other lenders to guarantee business loans for new entrepreneurs. By reducing risk for the lender, business owners get increased access to the capital they need to get off the ground or expand their businesses. SBA Loan programs also offer some of the lowest interest rates out there. However, approval times can be quite lengthy.
Endnote
Getting financing for a business can be overwhelming yet incredibly rewarding for any aspiring entrepreneur. The good thing is that there are many ways to fund your business, whether it's crowdfunding, online lending, or personal loans. However, every company has unique needs, so ensure you choose the best option for your business growth and financial security.