Bill Gates' Best Books of 2020
Microsoft founder and philanthropist Bill Gates chooses his 5 favourite books from 2020, giving readers the chance to pick up some of the same tomes as the great man himself.
In what is now becoming a yearly tradition, Microsoft founder, philanthropist and the 2nd richest man in the world, Bill Gates, has released his yearly book list, choosing his favourites and rounding up his top 5 recommended reads for what he has described as a "lousy year" in an effort to allow the readers of his Gates Blog to end it on a "good note."
Unsurprisingly the list centres on non-fiction books which cover a range of topics from institutional racism, through to science and human nature during trying times, which is particularly salient given the adversities that we have all faced in 2020 and look to overcome during the New Year.
Take a look below for Bill Gates' recommended reads from 2020.
1. The New Jim Crow: Mass Incarceration in the Age of Colorblindness by Michelle Alexander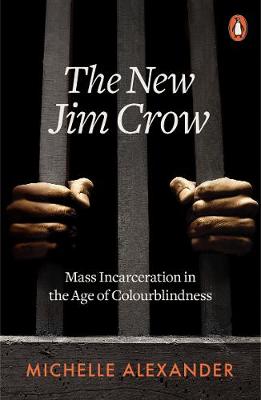 A tour de force of a book that was originally published over 10 years ago, but has risen to prominence once more following the rise of the Black Lives Matter movement and the death of George Floyd earlier this year.  The book takes an investigative approach to the role of colour and corruption in the criminal justice system and the cyclical nature of incarceration. Alexander has received huge praise for the breadth of data and the historical context he places this sensitive topic in.
Bill Gates described the book as "an eye-opening look into how the criminal justice system unfairly targets communities of colour, and especially Black communities." He also relays that having approached the book in an effort to "deepen my understanding of systemic racism", he finished it believing that we require a more "just approach to sentencing and more investment in communities of colour."
2. Range: Why Generalists Triumph in a Specialized World by David Epstein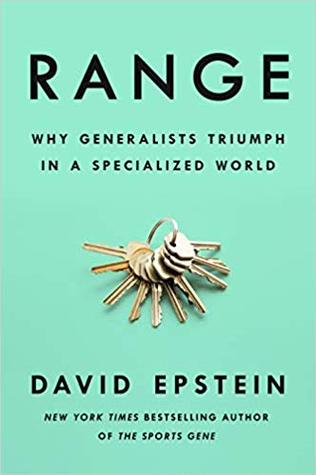 It's no surprise that Bill Gates has opted for a book examining the need for humans to embrace generalists; those who are adept at adding value to a host of areas, rather than our current penchant for focusing on specialists. Gates himself could be described as a generalist given his work both with Microsoft, through to his philanthropic work and beyond.
The book itself is based on Epstein's 2014 TedX talk which advocated that what the world needs is more people who are generalists, with "a breadth of different experiences."
Gates describes the book as "fascinating" and states his belief that Epstein's "ideas even help explain some of Microsoft's success, because we hired people who had real breadth within their field and across domains."
3. The Splendid and the Vile: A Saga of Churchill, Family, and Defiance During the Blitz by Erik Larson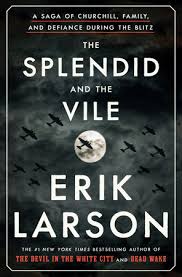 The Blitz has really come back into the public conscience this year following the rise of lockdowns that have seen entire countries restricted to their homes for months on end. So it's unsurprising Gates has found a book that feels incredibly relevant, while also being superb. Larson focuses on the years 1940 and 1941 as he expertly conveys the lives of British citizens during the period where nightly bombing in the major cities left many hunkered in cramped shelters and homes. What ensures this book secures its place in the pantheon of great works on World War 2 is that it weaves the minutiae of life for the citizens skilfully with profiles of the British leaders, like Churchill who guided them through the crisis.
Gates rightly notes that "the fear and anxiety they felt—while much more severe than what we're experiencing with COVID-19—sounded familiar." Which in his opinion makes "a great addition to the literature focused on that tragic period."
4. The Spy and the Traitor: The Greatest Espionage Story of the Cold War by Ben Macintyre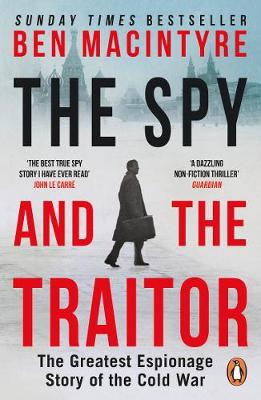 Although the title sounds like a John Le Carre novel, this is actually a nonfiction account of the intertwined lives of Oleg Gordievsky, a KGB officer who became a double agent for the British, and infamous American traitor Aldrich Ames, a former CIA officer who is thought to have betrayed him.
The intrigue of this story is perfectly treated by Macintyre, featuring extensive accounts from both the western and Russian perspectives, something which adds a level of depth to the book that truly sets it apart.
Gates enthusiastically notes that with input from Gordievsky himself among a host of others and its factual story, the book is "every bit as exciting as my favourite spy novels."
5. Breath from Salt: A Deadly Genetic Disease, a New Era in Science, and the Patients and Families Who Changed Medicine by Bijal P. Trivedi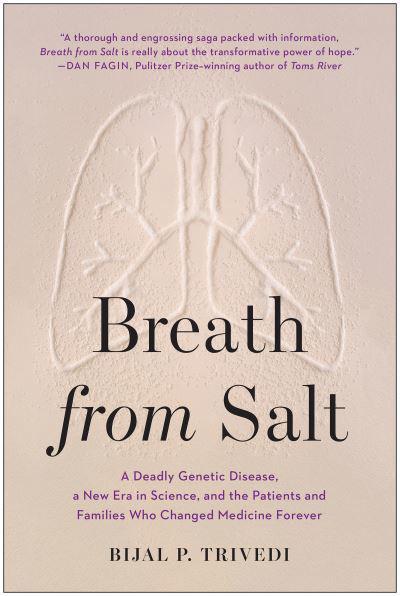 Another book from a topic that is close to Gates' heart: Medicine. Although the Microsoft legend made his name with Microsoft, his recent endeavours have been focused on the health crises threatening humankind. But don't be put off if science isn't your area of interested, Gates rightly describes the book as "truly uplifting."
Trivedi's book centres on the scientific innovations that have provided cystic fibrosis patients and their families with hope and relief. Again, this book feels particularly pertinent as the world has witnesses the incredibly ingenuity of scientists worldwide to create a vaccine for the Coronavirus pandemic that has held the world at a virtual standstill for much of 2020.
As Gates says himself, "this story is especially meaningful to me because I know families who've benefited from the new medicines described in this book."
It is a fantastic tale of what Gates describes as a "biomedical miracle" and a beautiful reminder of what human ingenuity can help to overcome.
The full list and words from Bill Gates about each can be read over on GatesBlog and we can fully recommend each and every book.
More great book lists for CEOs:
5 Top Business Books CEOs Should Be Reading in Lockdown
The 10 Most Inspirational Business Books for 2020