Whether it's growing a team, raising investment or navigating competitive markets, CEOs and business leaders require a great amount of skill and experience. But that's where books come in handy, allowing you to learn from the mistakes and successes of others. With reader behaviour data from the Perlego platform, Matthew Jones has created a list of the top 10 books read by business leaders – which should come in handy in a time of quarantine.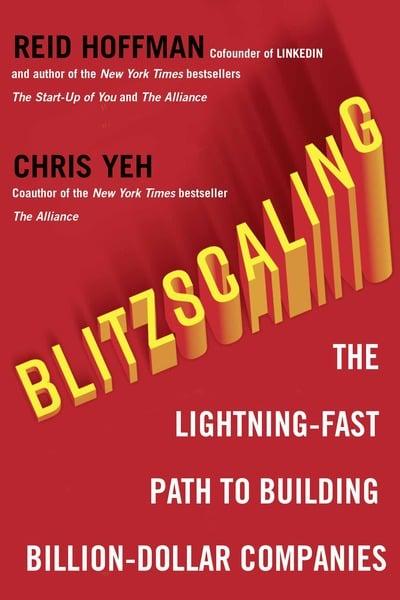 Blitzscaling – The Lightning-Fast Path to Building Massively Valuable Companies
Authors: Reid Hoffman and Chris Yeh
Publisher: HarperCollins (2018)
Written by the authors of New York Times bestsellers The Alliance and The Start-up of You, Blitzscaling is positioned as a practical guide for entrepreneurs looking to scale their businesses in a constantly evolving world.
The authors offer an insight into the success stories of some of the world's largest tech companies, such as AirBnB and WeChat, and a set of practices that enable entrepreneurs and business leaders to design models that accelerate growth.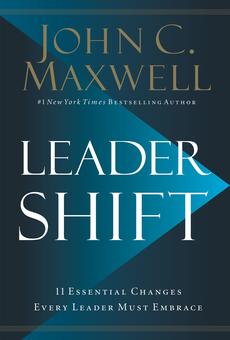 Leadershift – The 11 Essential Changes Every Leader Must Embrace
Author: John C. Maxwell
Publisher: HarperCollins Leadership (2019)
International leadership expert John C. Maxwell provides entrepreneurs and business leaders with different ways to innovate, improve and influence others in a constantly evolving economy. His view is that leaders need to be nimble and ready to adapt to change if they want to succeed in the modern business world.
Maxwell discusses eleven shifts that he claims "changed his trajectory and set him up for new and exciting achievements". He believes that they can change the way leaders think, act and lead so that they continue to succeed in the 21st century.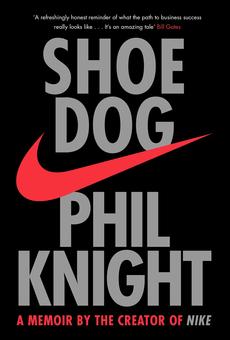 Shoe Dog – A Memoir by the Creator of Nike
 Author: Phil Knight
Publisher: Simon & Schuster (2016)
As the Founder of sports fashion giant Nike, Phil Knight has cemented his status as a legendary entrepreneur. Knight founded the company in 1962 when he loaned $50 from his father and began selling shoes from the back of his car. In its first year, the company made $8000. Now, it achieves annual sales of $30 billion.
From humble beginnings to growing one of the world's most notable brands, Knight reflects on his entrepreneurial journey in Shoe Dog. He speaks candidly about his many risks, setbacks and early successes. Whether it's overcoming adversity or building a brand that stands out from the crowd, this book is filled with insight, wisdom and lessons that budding entrepreneurs can learn from.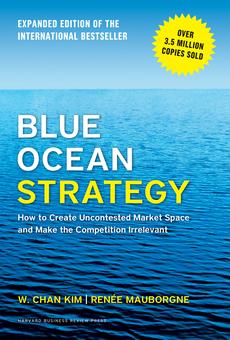 Blue Ocean Strategy – How to Create Uncontested Market Space and Make the Competition Irrelevant
Authors: W. Chan Kim and Renée Mauborgne
Publisher: Harvard Business Review Press (2014)
Having sold 3.6 million copies worldwide and available in 44 languages, Blue Ocean Strategy has become a gold standard for entrepreneurs and business leaders that want to be at the forefront of their industries.
Written by management experts W. Chan Kim and Renée Mauborgne, the book aims to get businesses thinking differently about strategic success. They describe ocean strategy as a "simultaneous pursuit of differentiation and low cost to open up a new market space and create new demand".
Their view is that businesses succeed by creating blue oceans, which are untapped markets, rather than battling competitors. The book draws on findings from a study of 150 strategic moves across 100 years and 30 industries.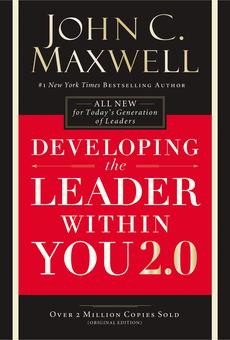 Developing The Leader Within You 2.0
Author: John C. Maxwell
Publisher: HarperCollins Leadership (2018)
25 years ago, John C Maxwell published the first edition of "Developing The Leader Within You". It turned out to be a huge success, selling millions of copies globally and fundamentally changing how businesses approach leadership.
Maxwell has since updated the book to reflect his experience as a leader of more than 40 years. He provides insights and principles on the vision, value, influence and motivation defining successful leadership. The book is targeted at leaders of any organisation, from corporations to nonprofits.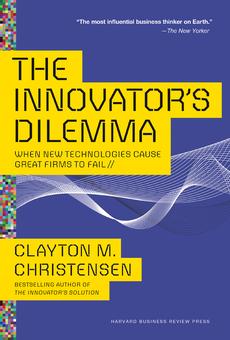 The Innovator's Dilemma – When New Technologies Cause Great Firms to Fail
Author: Clayton M. Christensen
Publisher: Harvard Business Review Press (2015)
Regarded as an innovation classic, The Innovator's Dilemma aims to show that even the most successful and innovative companies can sometimes lose market share.
According to innovation expert Clay Christensen, "a successful company with established products will get pushed aside unless managers know how and when to abandon traditional business practices". He explores successes and failures from a range of leading companies and the phenomenon of disruptive innovation.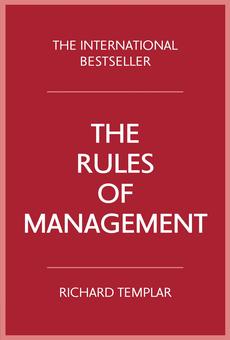 The Rules of Management
Author: Richard Templar
Publisher: Pearson (2015)
British self-development expert Richard Templar takes the view that the most natural leaders succeed because they understand the rules of management. He provides principles on how leaders should respond to different situations and how they can inspire their teams to achieve results. In the latest edition of this book, Templar has added 10 new rules that aim to "make management even easier and your success greater".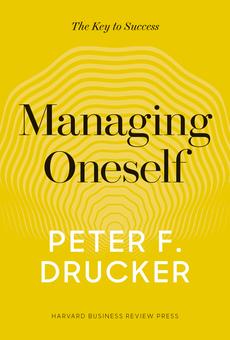 Managing Oneself – The Key to Success
Author: Peter F. Drucker
Publisher: Harvard Business Review Press (2017)
In a constantly evolving world, we all must continue to learn and self-develop if we want to succeed in our chosen careers. But that's easier said than done. Written by modern management expert Peter Drucker, Managing Oneself provides insights on how to succeed in your career and become an effective leader. He believes that these things come down to understanding your mission, your customers, the things your customers value and your plan.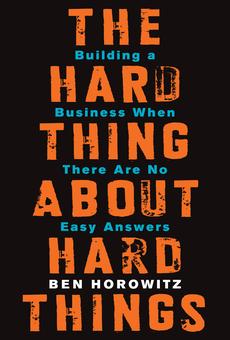 The Hard Thing About Hard Things
Author: Ben Hrowitz
Publisher: HarperCollins (2014)
Being a leader often means making tough decisions. In this book, Ben Horowitz reflects on his journey as one of Silicon Valley's leading entrepreneurs and investors. He provides brutally honest advice on the challenges business leaders face, such as firing a loyal friend, managing your psychology, when and how to sell your company and the importance of founder CEOs.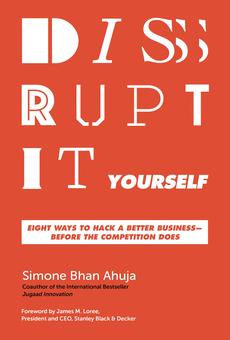 Disrupt-It-Yourself
Author: Simone Bhan Ahuja
Publisher: HarperCollins Leadership (2019)
Bestselling author and innovation Simone Ahuja believes that organisations should innovate within themselves if they want to disrupt their industries. She provides a comprehensive guide on how businesses can leverage the power of intrapreneurship, which is essentially when people within a large organisation develop entrepreneurial attributes.
Using hundreds of interviews and her consultancy experience at Fortune 500 companies, Ahuja provides seven principles on building, supporting and sustaining intrapreneurship. Her aim is to help businesses and leaders become "more fast, fluid and frugal than ever before".