A step-by-step guide to starting a business in any niche
If you spread yourself too thin, it could hurt your business.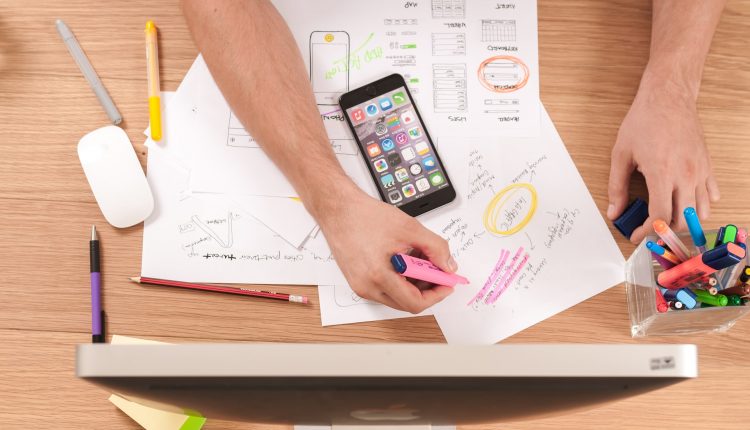 There is no issue with what stage your business is in. Picking a niche is one of the most worthwhile things you can do to make money. So you should ask yourself, "What do we sell, to whom, and why?"
Your niche tells you what kinds of products and services to make. It tells you how to market. It helps you focus on the problems that your customers are having. It makes you stand out from the rest.
Niche also makes it effortless for people to find you. Why don't more people find us online? This is a question that a lot of businesses try to answer. But if you try to please everyone, no matter how much money you spend on marketing, you'll always have trouble.
What Is An Online Business Niche?
A niche is a subject matter in which you will excel. This will assist you in selecting the goods to market, the partnerships to accept, the types of content to provide, and the target demographics. Most internet firms choose a wide specialty before concentrating on a specific area.
Instead of attempting to operate in several niche areas, you should concentrate on one that you can serve again.
Certain markets are better than others for generating money with an internet company. And you won't enjoy all of them. The most lucrative internet businesses combine the entrepreneur's passion with a well-liked, easily searchable subject that customers are eager to learn more about or incorporate into their life.
How To Find A Market Niche
How can you find a market segment that points to your interest and has enough potential clients for you to profit from it?
As a first step, compile a list of several specialized markets that your company may be able to serve. Think of things that already pique your interest, hobbies that you wouldn't mind converting into a company, talents or training that you already have, and previous occupations that would be beneficial for a business that you want to start.
Next, choose the best of your potential business ideas to develop into a functioning company. If you don't like working in it, you won't put in as much effort to make the niche succeed.
After you have compiled a short list of ideas, it is time to evaluate each to determine which one has the most potential to develop into a successful internet company.
If you want to generate money with an online business, you must choose the appropriate market segment to promote.
These are some suggestions to help you get started:
Think about who you want to buy your product from.
Instead of focusing on your items, you should first consider your clients. Who do you want to shop at your establishment and purchase something? Why are they so miserable, and what do they need from life? What kinds of things do they like doing on the internet, and in what areas do they spend most of their time?
You will be able to note down the sorts of customers you want to attract with the assistance of thorough buyer personas, which will allow you to develop your product line around the things that are of noteworthy interest to those customers.
After you know who your customers are, you can do a market survey to see where these customers purchase online and how you can differentiate your online store from the competition.
Mind your profit margins.
When choosing your products, you must consider how much money you'll make from each one. You'll have difficulty making money in your shop if your sale price doesn't cover your operating and other costs.
If you hope to start and continue the procedures of business registration in the USA, consider the profit margins since the beginning. Although starting a business in the USA is competitive, if you can do your business dedicatedly, you can come up with a superior level.
You can use a profit margin calculator to determine how much you'd need to sell each item to make a profit. Once you have a rough price list, research your competitors to ensure your prices align with the industries.
Look at what people are buying now.
Use Google Trends and other tools to search consumer data to find out what people are looking for when they shop. With tools like these, you can track specific buying patterns by region or time of year, so you'll know what your target buyers want at every time of year and can stock your inventory accordingly.
If you know what's popular right now, you can use data to find a niche that people are hungry for.
Think about what you know.
Part of running a successful online brand is collecting data on what's popular and makes money, but it's also essential to focus on what you know as a store owner.
Unique skills and knowledge should start in online stores and should be practiced in your business.
For example, if you've been knitting your whole life, you might want to start an online yarn and knitting supplies store. You'll focus on growing your audience through your current contacts and friends, making it easier to make content for your marketing efforts.
If you choose a niche that is important to you personally, you can use your interest to teach and engage your customers.
Places to look into
Your choice may depend on what you're interested in and what kind of customers you want to serve. Some possible niches could be worth looking into:
Health and nutrition supplements
The market for nutritional supplements is a popular and expanding one. Consider internet trends, thoroughly read reviews, and test the things you want to offer to be sure you understand how they operate. Furthermore, it's critical to avoid exaggerating the effectiveness of the supplements.
Food and things for pets
There's plenty of money for pet-related eCommerce businesses. Your store might sell pet food, toys, and many other related things to pets. You could only care for one pet, like a cat or bird. 
Organic products
Many consumers are prepared to spend extra money on organic foods and products. It doesn't matter whether you offer organic cleaning supplies, garments, or other things; if you keep your pricing low and highlight your organic credentials, you should have no trouble finding a sizeable market for your goods.
Kids' toy trends
You can be the first to notice some of the trendiest toy trends before the festival if you carefully consider purchasing patterns. With only a few product lines, you may use this to create a successful company. Just be careful to adjust your stock if you spot a change in trend. If you don't, you may need to lower pricing to eliminate your excess stock.
Imports
As long as you can manage the headaches of customs and import restrictions, you may use these links to purchase things from other nations and offer them to your clients at greater costs.
Conclusion
In e-commerce, a business's niche is the category or type of products that it focuses on. 
Within these larger groups, you can also find particular markets. For instance, you might still be a clothing company, but you might focus on making vests for dogs. 
When time flies, you can grow your business and expand your business globally, so you must try to engage with your online store daily. Thus, you can take advantage of the clothing market's popularity and appeal while limiting your audience and focusing on specific customers for better marketing and less competition.