How To Expand Tour Business Globally?
This age-old question How to Expand Tour Business Globally has always sounded a bit beyond the scope of tourism.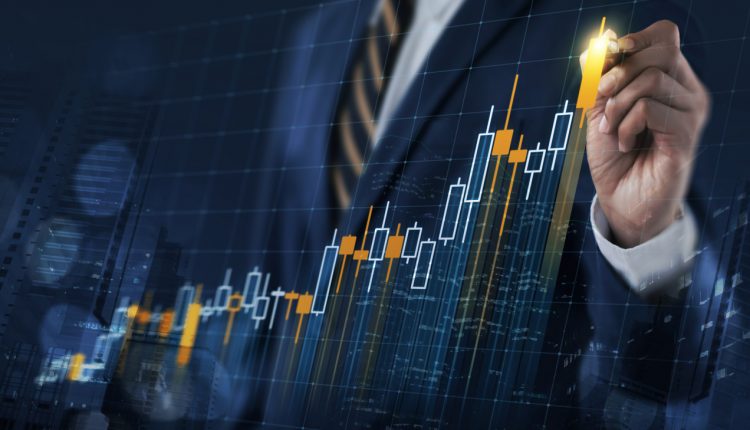 After all, if your business is successful, it qualifies as a small business if it's bringing in enough income. It's having enough success that you can afford to buy a round-the-world trip. Why would you bother expanding internationally? By and large, most tour operators don't do this, choosing instead to focus on domestic markets. But, thanks to innovations in digital payments and the ease with which international travelers can book tours online, this could change.
Expanding to overseas markets is an excellent way to open up additional revenue streams. By marketing your tour to a global audience, you can increase your profits and grow your customer base. However, there are hurdles to overcome before you can successfully promote your tour overseas. To effectively expand your tour business globally, you have to take into account a lot of things into considerations.
Why Do You Need To Expand Tour Business Globally?
Future Growth of The Company
The advent of the internet has indeed changed the way we live in the new millennium. The popularity of social media, mobile devices, and their dependency on the internet has made the world smaller than it once was. It is precisely these very factors that have propelled the travel industry to experience unprecedented growth in recent years. Rapid growth is often the ultimate goal. In fact, many entrepreneurs will devote their lives to growing their business to the point that a larger company acquires them. However, growing a business beyond a certain point is more difficult than ever, and for many businesses, particularly small ones, growth plateaus or even suffers.
Increase In Sales And Profitability Of The Company
When considering expanding into a global market, there are a lot of factors to consider. From exponential growth to increasing profitability, let's go through four ways that you can expand your business globally. From the perspective of a local tourist company, expanding internationally can be a huge opportunity. The opportunity to expand your business internationally could be the key to your company's growth and profitability. However, from the revenue point of view, it is as challenging as there could be. Your company needs to evaluate and analyze the performance of the international business and, based on those results, make a strategic decision regarding the future of your business.
Company Global and Market Dominance
The global marketplace, or global business market, is a hub for competition. The global market allows businesses and individuals worldwide to compete on the same playing field. Companies must compete for consumers, investors, and employees for market share. Industries compete for customers, bargaining power, and distribution channels.
Market dominance is the most significant factor that should be kept in mind before you expand your business globally. The market share of your product and the industry environment should be properly assessed before expanding your business globally. The major reason for the expansion of your business globally is because of the current market dominance. The expansion will enable you to take some vital strategic steps for the improvement of brand recognition.
Tips On How To Expand Tour Business Globally:
Use The Language Of Your Target Location
Beginning somewhere, sometime, people always search for something new. They get attracted to products, food, places, people, etc. If a product or service is something new, lacking in the market, or different, they embrace it and try it out, regardless of their background. So, if you run a tour business, you will have the opportunity to tap into global markets.
When we think of expanding tour business globally, we automatically think about language; our tour brand needs to understand the language of that target market. When it comes to advertising, there's no bigger challenge than reaching a global audience. Language is always at the bottom of the list of priorities. However, any business that intends to take flight must focus on translating content; otherwise, you're setting yourself up for failure. Employing a professional translation service can help you from this crisis.
Localization
Localization goes beyond marketing. It's vital for optimizing your business' presence overseas, even if you just want to expand beyond your domestic borders. Localizing your web presence or your product is pivotal for connecting with the right customers and ensuring that your brand message is conveyed effectively. When your brand or business has a global reach, localizing it can seem like a daunting task, but with the right strategy, it doesn't have to be. When your business targets consumers in multiple locations, you naturally need to adapt your content to local audiences and maintain brand consistency across channels.
To expand your tour business globally, you have to make your brand globally localized. This simply means that you have to localize your website, email, apps, and your business name. To achieve this, you have to translate your website, email, apps, and business name into multiple foreign languages.
Employ Local Experts
By engaging local professionals, global businesses can access a talent pool of skilled labor that can help to grow their business. Global businesses can develop solutions that meet local needs while avoiding language barriers with local professionals. This not only provides access to a local talent pool but it allows for immediate feedback and adjustments to solutions for the global expansion of your tour business.
Examine International Market.
If you're considering expanding your tour business globally, it's important to do your research. A country's culture, laws, and spending behaviors can vary dramatically, making it important for your sales team to understand these distinctions. To conduct market research, start by going through the country's directory to find a list of local trade associations and business groups. This will help you learn about the country's economic, political, and social conditions.
Conclusion
In conclusion, to expand the tour business globally, it is essential to identify new market opportunities, understand market trends, conduct in-depth market research, explore new markets, upgrade tours, adopt new technology, etc.