The Tools That Every CEO Needs
With exciting new startups across all industries appearing every day, the number of CEOS continues to grow.
Whether a veteran or a newcomer, all CEOs are very well aware that they need to invest their time in tasks that produce the most value. Having the right tools will enable entrepreneurs and CEOs to focus on critical business areas and invest money and time effectively and efficiently.
Analytics Software
Business analytics software is increasingly important for CEOs and entrepreneurs to consider. Today's business leaders have access to more data than ever before, facilitating them to make better business decisions. Using statistics, predictive modeling and the right business data analytics tools can help you understand your business from new perspectives while guiding you to better practices overall. You can analyze the average email thread length within your organization, the average time to respond to emails, and view employee workloads. 
EmailAnalytics is a tool that allows integration with email accounts and Gmail accounts, allowing you to see the number of emails being sent and received and how long the response time is. If your organization is on the bigger side, this means managing a large amount of data. Thankfully you can view this data in weekly reports, which summarize all activity. Google Analytics is a free yet invaluable software platform that tells you everything you need to know about your website performance. With features that allow you to calculate and track metrics such as how many site visitors you get, where those visitors are from, and how they interact with your site. Are you a Microsoft user? Then Power BI is its answer to business analysis, designed for CEO's. This easy-to-operate tool allows you to categorize and arrange data and numerous data sources.
Cybersecurity Tools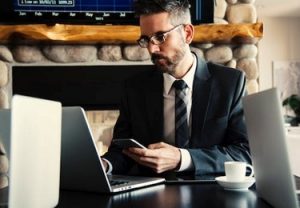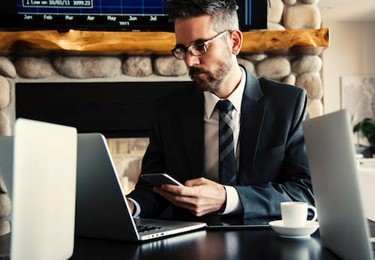 A startup's digital life is intense, and good cybersecurity is more necessary than ever before. Whether we intend for it or not, most businesses and CEOs have multiple accounts, all password-protected and spread across multiple devices. Therefore, installing the right cybersecurity tools and sufficient anti-virus on all your devices is a must. Most computers sold are equipped with a trial anti-virus version. Unfortunately, these often leave much to be desired. Anti-virus software should be fit for protecting hardware, personal information, or confidential data. It should have the capacity to detect malicious programs or malware and several cyber threats. McAfee is possibly the most well-known anti-virus software solution, with regular real-time updates allowing you to detect threats. 
Virtual Private Network or VPN tools are increasingly used by startups and CEOs. IP addresses are vulnerable to hackers and bad actors, but with a suitable VPN tool, your data remains protected and anonymous on the internet. Protection software from a reliable provider includes VPN applications, in addition to the standard features, it should also offer benefits, including cloud VPN. How we operate a business and collaborate with colleagues has changed, meaning connecting from locations worldwide, often on cloud-based networks. This means that more is needed than legacy VPNs. Cloud VPN is accessible over the public internet, meaning remote workers and collaborators can access the network and business resources safely and securely. With this high level of security, you can ensure connections are permitted and that all transmitted data is entirely encrypted. 
Needing to change passwords frequently to guarantee security is not something new. However, methods of breaching and hacking passwords are becoming more sophisticated. Therefore so does a business's ability to protect itself. That is where password managers come in. Having a unique password for each login is the best way to avoid an attack. To implement this effectively, you will need to use a password manager. Passwarden is one of just a few good free password managers. This password tool is available on all devices, including Apple, Android, and Windows. Whatever password manager tool you use, it should use strong password generators that generate random, untraceable passwords composed of several dozen characters are recommended, with some reaching as high as 64 and including symbols, letters, and numbers. A solution that acts as a key ring for all digital uses is stored in a single space. 
Organization and Productivity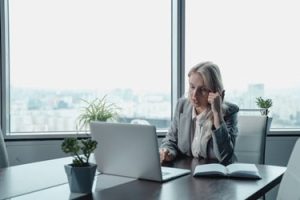 Each CEO may have their approach to effective time management, and it is often complicated involving many different elements. Thankfully there are a variety of time management and organizational tools that are sure to fit any management style. Some prefer a tool that is a straightforward weekly planner, allowing you to enter tasks each day. 
Trello is a popular organization tool for startups, allowing CEOs to manage a project of all sizes and providing boards, lists, and cards to organize tasks. You can collaborate with colleagues, create checklists, and set due dates for tasks. Staying organized does not need to cost you anything with a tool like Toggl, which is a time-tracking solution that includes project creation and client and team management. As you scale up, you could opt for the paid version, which provides additional features such as reports, time audits, and adding team members.
Conclusion 
These are just a few of the many tools available to startups and CEOs. You can also find tools to assist with marketing, customer service, eCommerce, and sales. It is worth the time and effort to shop for the best tools within each category. It will save you valuable time and money in the long run and be a worthwhile investment for your future.