4 Ways to Improve Your Customer Service
Customer service is one of the most important areas of your business.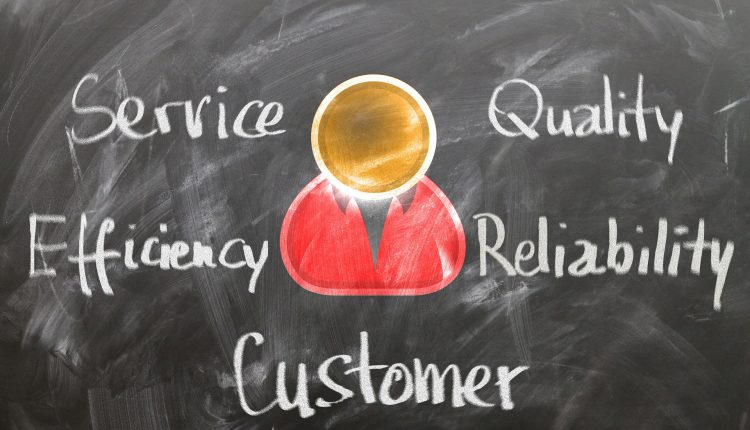 Brand loyalty is a hallmark sign of a thriving business. Customers are more likely to keep purchasing from your company, despite price changes. Building a loyal customer base requires good quality products, effective marketing, and excellent customer service. A positive experience while interacting with your business will lead to returning customers, who will likely spread the word and contribute to your brand's popularity. Especially since consumers are more likely to trust each other than a marketing campaign, so if you want to learn how you can improve your customer service, continue reading: 
1 – Make Service a Company Value
Customer service depends on the performance of every department and its employees, making it necessary to have a customer service culture. This culture should enable employees to do their jobs well and provide maximum customer satisfaction. A knowledgeable team understands that customer service is a core value and of the utmost importance to a business. 
For this to occur, you should provide proper training to your team through seminars and workshops, which ensures that they fully comprehend the company's standards. Positive reinforcement can further incentivize employees to improve their performance, such as recognizing the individual or team that has performed the best service with awards like employee/team of the month. This will encourage them to go the extra mile to help out a customer.
2 – Seek Customer Feedback
If you want to improve the quality of your customer service, you first need to find out how customers view your business. You can achieve this through various methods, such as CSAT metrics, online reviews, and even asking them individually. Once you have received feedback, you can get to the root cause of all their comments and concerns. Notice any patterns, and determine whether your employees, business process, or policies have led to the most complaints. Follow this by working with your team to counter these problems in the most effective way possible.
3 – Improve Team Performance
For customers to be happy, your staff needs to be efficient. Thus, employee morale is critical. As their boss, it is your job to help them by making their jobs easier. If a task requires a lot of your workforce, you should provide your workers with extra human resources, or if an assignment is time-consuming and lengthy, allot them some additional time so they can do their best. You should also consider their feedback and make operational processes as hurdle-free as possible for them. All employees want to excel at their jobs, but obstructions in the workplace can be frustrating and make them less effective.
4 – Prevent Problems Before They Happen
A business is like the human body. Different organs perform various functions, but they all contribute to the body's overall health. Even if one organ fails to perform properly, the whole body suffers. Each department of your company should function smoothly, so that frontline workers have to deal with fewer customer complaints. Typically, the problem occurs in another department or with a vendor, creating dissatisfaction in the first place. In that case, there is little your customer service agent can do to help the customer.
Endnote
Enhancing customer experience should be a goal for every enterprise. To achieve that, you need to help your employees do their best, ensure smooth business processing and analyze customer feedback. This will improve not only customer service quality but also the efficiency of your business overall.