What Types Of Credit Cards You Can Get When Starting and Running Your Business?
As a brand new business owner, obtaining a quality business credit card is vital for your business.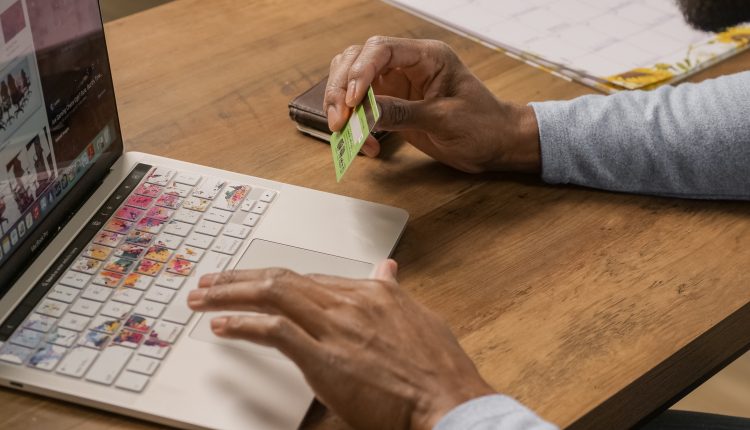 There are advantages and disadvantages of getting a business credit card, and it's essential to factor in both before deciding whether obtaining one is necessary for your business.
This article explores the different types of credit cards you can get when starting and running your business. 
Factors to consider when looking to get a credit card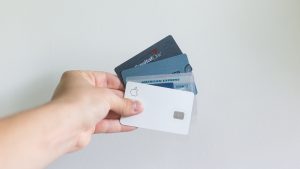 It is advisable to keep your personal and business finances separate in business. One of the best ways to achieve this is by opening a business credit card. 
When you want a business credit card, there are some things to consider. They include:
Credit score
A new business has a clean credit slate. However, this may not necessarily be good as financial institutions may not consider your business for a loan with no credit history. So if you want to build your credit, consider obtaining cards that report your balance and payment history to consumer and business credit bureaus.
The interest rate
Many credit card providers offer you an APR or introductory interest rate of 0%. If you can't pay them off within the promotion timeframe, you'll have to pay them back with the new interest rate. Some may rise to 25% or more. 
Get a card with no annual fee
Many credit cards are available presently that don't require you to pay annual fees. An annual fee may not necessarily be evil, but can impact the value you get from a credit card. Some credit card providers also have high annual fees but offer premium benefits that may outweigh the cost. 
Rewards and benefits
One of the advantages of credit cards is that they provide much better rewards and benefits than other payment channels like debit cards and balance transfers. Different cards offer various benefits, and you should select based on the benefits that align with your business goals. 
For example, travel rewards cards are the best option if your business involves air travel. These cards can earn you points or miles each month for travel expenses, which can help you cut costs. Cash back cards also return a percentage of your spending.
Transaction and expense reporting
Most credit card providers offer reporting and expense monitoring to assist business owners in managing their finances. They allow cardholders to download, classify, and control expenses made with the card. This solution makes financial statements for internal reporting or tax preparation simpler. 
Types of Credit Cards available to Businesses 
Every small business should consider obtaining a credit card. The best business credit cards presently offer reward programs, transaction and expense monitoring features, and money-saving abilities that can benefit the financial aspect of your business. 
In addition, you do not require a formal business structure to apply for them. Below are different types of credit cards available. 
Balance transfer cards
A balance transfer credit card is one that allows you to transfer balances from other accounts. These are used by businesses who wish to move the amount they owe to a credit card with a much lower promotional interest rate and more attractive benefits. For example, businesses can earn cash back or points for daily expenses.
The credit card issuers waive the balance transfer fees — usually ranging from 3% – 5% of the transfer amount — to lure customers. They may also offer a promotional or introductory period of six to 18 months where they charge no interest on the transferred sum.
Cash back credit cards
Cash back credit cards offer the opportunity to earn cash from their spending. They do this by paying back a percentage of what your business spends or by rewarding you points – that are redeemable on an online platform operated by the card issuer. 
The aggregate of a cashback reward can range from 1% – 5% of the transaction amount. Some issuers also offer merchant rewards through partnerships. Making purchases from that merchant earns you more rewards than making it elsewhere. 
Store credit cards
Store credit cards are basically cards that are for use at specific stores or vendors, e.g., office supply stores, building materials stores, etc. These stores usually partner with credit card providers. 
Store cards benefit the stores via guaranteed loyalty. However, if used correctly, it may offer a number of advantages to the user. For example, store cards encourage users to buy items on credit and pay them off over time. 
0% APR credit cards
APR stands for annual percentage rate. It's a metric that reveals the actual cost of borrowing money via a credit card, loan, or another line of credit. A 0% APR credit card permits you to pay no interest on specific transactions over a certain period. 
0% APR credit cards are popular for the introductory rate businesses offer when they open a account. 0% promotional APRs are for a limited period—they expire after a while. Promotional APR timeframes must go on for at least six months, but they may be longer. Your standard APR will apply when the promotional APR period expires.
Travel credit cards
A travel credit card is a type of credit card that offers users rewards in the form of points or miles used for travel-related expenses, such as booking flights and hotel rooms. The rewards offered by travel credit cards can be enticing, but they also often come with annual fees and sometimes interest rates. You can redeem your travel rewards for flights, hotels, or other travel purchases like car rentals or vacation packages.
Specific examples of credit cards available to business owners
Below are some specific examples of the best credit cards available to businesses:
Juni Business Credit Card
The Juni business card is made for e-commerce businesses specifically. The Juni card offers 2% cash back for your first 30 days and up to 1% after that. This card offers cashback on all your eligible card spend to help you increase profits. 
This reward is paid out to your Juni account 30 days after each month-end with no caps on the amount you can earn. With Juni, there's no need to wait for end-of-month or year-end statements. Your transactions, expenses, and earnings are displayed in real-time on your Juni dashboard. 
Ink Business Preferred® Credit Card
The Ink Business Preferred® Credit Card is great for regular business travelers who spend amply within the bonus categories. With the ink card, you earn 3 points per $1 on the first $150,000 spent in combined purchases on travel, shipping purchases, internet, cable, and phone services, and advertising purchases made with social media sites and search engines. 
You also earn 1 point per $1 on all other purchases, with no limit to the amount you earn. The card also provides fraud protection features that monitor your card transactions for possible signs of fraudulent activity in real-time. 
American Express Blue Business Cash™ Card
The American Express Blue Business Cash™ Card is a good choice for startups. It offers 0% on purchases for 12 months from the date of account opening, then a variable rate, 15.49% – 23.49%, based on your creditworthiness and other factors as determined at the time of account opening. There is no annual fee. 
You also earn a $250 statement credit after you make $3,000 in purchases on your card in your first three months. There is also a 2% cash back on all eligible purchases of up to $50,000 per calendar year, then 1%. Cash back earned is automatically credited to your statement.
Ink Business Cash® Credit Card
The Ink Business Cash® Credit Card is one of the best cards for office supplies. You earn a $750 bonus cash back after you spend $7,500 on purchases in the first three months from account opening. With no annual fee, you earn 5% cash back on the first $25,000 spent in combined purchases at office supply stores and on internet, gas stations, restaurants, cable, and phone services each year. 
You can redeem the rewards for cash back, gift cards, travel, and more via Chase Ultimate Rewards®. 
Choose the best credit card for your business 
A business credit card is the best way to get the credit you need to expand your company while simultaneously earning cash back, rewards, and other great benefits that will boost success. 
The right combination of business credit cards also helps to keep your business and personal finances separate. With these cards, small business owners can save money yearly with attractive cash back and benefits tailored to ease and reward daily business operations.