Financial management helps you avoid crisis
A few days ago, a friend told me about his financial management strategy. It was interesting to learn that he put all the money separately for his monthly expenses. To my wonder, he has fixed a specific amount for unexpected expenditures like medication, vehicle repair, and household maintenance. It seems indigenous but it shows his management to live a peaceful financial life. Industries and businesses face somewhat different scenarios as the finance circle is unlimited but proper planning and readiness is necessary to avoid unexpected things. 
How to manage finances effectively?
Business finance is controlled by managers that have the competency to convert the cost into profit. In this age of technology, precise decision-making requires the use of relevant tools to create and audit accounting reports. The combination of wisdom, experience, and technology helps organisations save time. Due to its primary role in the economy at all levels, accountancy is a highly paid profession. It is a challenging job indeed but the use of software applications makes it convenient. 
Tools to control finances effectively
Following three tools are helpful to take the benefits of technology to control finances.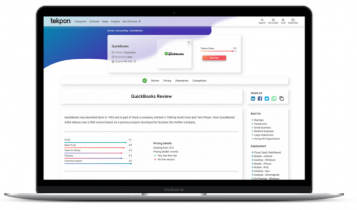 1. QuickBooks: An online accounting tool that helps small/medium businesses to manage finances easily through payroll plans, expenditure management, and creation/sharing of invoices.
2. FinancePal: Bookkeeping, basic accounting, payroll, tax documentation, and financial statements are the essential ingredients of accountancy. All these aspects are covered through this effective tool.  
3. Gusto: Gusto is the need of small and medium-sized enterprises for autopilot payroll, automated taxation, and wage adjustment for employees.
Tips for finance control
Following tips must be followed by an individual as well as organisations to control their financial affairs effectively in order to avoid trouble and save something for rainy days.
Budget creation:

Budgeting

is the most effective strategy to meet the needs, save sources, and live a hassle-free life. It gives a direction to avoid extravagance and manage sources for productive reasons. 

Review your expenses:

You should review your expenses frequently to avoid running short of money at the end of the month or planned time. Extra and trivial expenses make the necessities difficult to meet.

Build a habit of saving:

A habit of saving improves confidence and facilitates a pleasant life. Improved life standards and healthy living are possible if you have sound savings.

Goals and objectives:

Objectives are destiny to earn and spend. Objectives create hindrance to distract you from the right path and get into futile activities. Building a dream house, dream vehicle, world tour, and children's education are some of the sound goals.

Investing:

Little drops of water make a mighty ocean. In the same way, a small investment can give you financial independence one day.
Conclusion
Finance is the blood of life. Due to its importance in everyday life, it should be managed wisely. Tips, bits of advice, and technology should be wisely used to live a prosperous life and to be prepared for unexpected situations.