Six Examples of Successful Remote Team Management In Corporations
The 2020 pandemic forced a fundamental change in how most organizations operated globally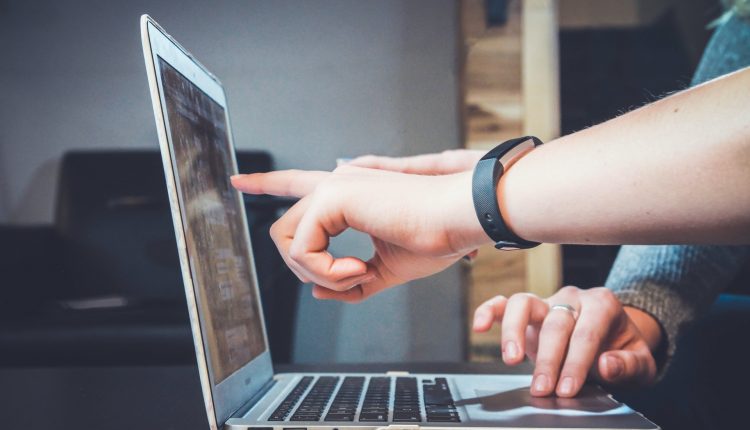 Everyone except essential workers was confined to their homes. As a result, businesses had to adjust from physical to remote work quickly. 
Now, everyone appreciates the ease and convenience remote work offers. But, even though the lockdown has been eased, many companies have chosen to remain remote. A report by Bloomberg showed that 40% would quit their jobs if their employers scrapped the remote work policy. 
Remote work is quite convenient for all parties involved, but it isn't without its cons. The absence of face-to-face time with their employees means managers must put in extra work to ensure everything runs smoothly. Getting the hang of remote team management, especially productivity, may take some time, and remote team managers should commit themselves to give as much information and guidance to their teams. This article contains workable tips for successful remote team management for managers. 
Challenges of remote work
Although studies have shown that remote workers tend to be more productive, healthier, and enjoy a more positive work-life balance, it is not without its challenges. Thankfully, there are strategies and tools to overcome these challenges. Firstly, let's discuss some of the challenges remote teams face. 
Project management 
One of the foremost challenges business owners or remote team managers face is handling projects. With the team spread out across different locations and time zones, keeping track of everyone and ensuring they deliver on time becomes hectic. 
Due to the lack of physical contact, communication problems may develop along the line, especially for complex projects and large teams. Also, holding meetings, training, and other team activities can challenge a large workforce. You can't expect employees to attend meetings regularly in the early morning hours just because that time frame works for you. 
Low productivity 
While reports have shown that remote jobs increase productivity in employees, some team members are not just cut out for remote work, which may affect the team's overall performance. Such employees may find it challenging to work without direct (physical) supervision. They may require extra support or creative ways to monitor time and progress to stay on track.
Loneliness 
Regular in-person interaction can be underrated until employees don't have an office full of colleagues to be around daily. Due to this, loneliness is one of the leading challenges remote workers face. 
Prolonged separation from others can affect employees' mental and physical well-being and feelings of "not belonging" to their organization. In exceptional cases, prolonged social isolation can even cause deeper mental health issues like anxiety and depression. It could also lead to unproductivity at work or even an increased desire to resign from the company. 
Tracking work rate and productivity 
As a manager, are you aware of how much work your employees are putting in and at what rate? The answer may be unclear. It's hard to determine these metrics without physical supervision, and using the standards of in/person supervision to judge remote employees may be underwhelming. For a new remote team manager, it may appear that you're not managing much without direct contact and feedback. 
Hiring new employees 
After a remote team has found its equilibrium with work running smoothly and efficiently, it may be hard to get a new member on the team. Lack of physical interviews may affect the onboarding process, and it may be difficult for managers to get a perfect recruit to synchronize with the team. 
Tips for successfully managing a remote team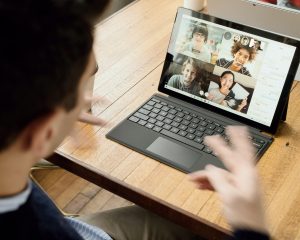 Despite the challenges faced, working remotely is still highly appreciated in the corporate scene, mainly because there are several ways to overcome these challenges. With proper planning and emulating things that successful remote teams have done, it is possible to overcome the problems of the remote work policy and run an effective team.
Below, are researched examples of the practices successful remote team managers worldwide do. 
Set clear expectations 
In a report by Gallup, they found that only 50% of team members are clear on what's expected from them at work. This is surprising, and it means that 1 in 2 remote employees is not clear about what you expect from them as a manager. When setting expectations for your team, there are two key areas to consider: 
How you expect them to behave and think; that is, in a manner that is vital for achieving the team's vision. 

The expected productivity outcome for each team member. You have to convert your vision into goals with timeframes for each member of every department. 
The baseline for setting clear expectations is communication. Setting expectations effectively for your team members must be a deliberate, formalized, and disciplined process.  
Although no one wants a micromanager, most employees appreciate knowing they are on the right track. Setting expectations and communicating responsibilities to each member of the team can have a long-lasting effect on your business.
When the manager and employee agree on clearly defined expectations, there is less confusion, more empowerment in their positions, and a road map for the team to succeed,
Conduct performance reviews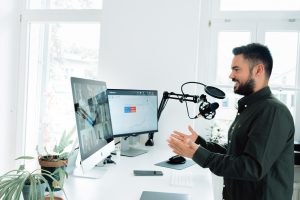 A performance review is a periodic formal assessment of an employee's performance at work. Employees appreciate a regular cycle of feedback and performance reviews. They expect managers to acknowledge and celebrate successes, help them build their skills, and support their growth. 
In every successful remote team, periodic performance reviews should be conducted. This transparency helps ensure that team members are aware of the expectations you have for them, and managers can rest assured that their employees are performing as expected.
Another critical aspect of the performance review is the phrasing. How you phrase your words in a performance review matters a lot. Using the correct performance review phrases is essential to deliver actionable employee feedback effectively. You're likely to see a better result if you frame constructive employee feedback with an actionable next step. 
Be empathetic 
People encounter difficult emotional hurdles when they are alone. Likewise, team members may struggle to maintain a healthy work-life balance and manage their time when they are lonely or have frequent changes in routine. It is your responsibility to lead and emotionally connect with your remote team. 
Communicate with them regularly and ask them if there is anything you can do to help them be more productive. Find out what your employees need to improve the working environment at their homes. Send them a gift basket, poster for their birthdays, or work anniversaries to make them feel special. They can receive a ton of emotional support from it, which raises their spirits.
Focus on goals, not activity 
As the manager of a remote team, it's essential to stay focused on the bigger picture. Your team members are home, and they'll be most likely distracted by one thing or the other, especially the parents. Manage expectations by defining what productivity is. This means focusing on the goals of the task assigned and not the journey that leads to its completion.
You should give them kudos if the jobs are completed within the designated time frame. A great remote team manager rates performance over attendance. The beauty of remote work policy is working when you're most productive. If the team members are meeting your goals, then excellent. If not, you can look closer into what specific aspects of your remote team are lacking and work with them to fix them.
Provide the right tools
Managers and employees require the right tools to be able to function remotely effectively. It is challenging to keep track of projects and stay connected with team members without the right tools. The fundamental tools required for remote work are a reliable internet connection and a laptop/desktop. 
The correct online tools will assist you in organizing your team and keeping team members up to date. Some vital tools for remote teams are email, project management software, instant messaging, file sharing, screen sharing, and others that may be unique to your industry.
Build trust
One needs to build a level of trust with each team member to lead remote teams successfully. A reliable team leader consistently gives feedback to make everyone on the team feel included, valued, empowered, and respected. 
A remote leader must be wise and flexible enough to accommodate their direct subordinates' preferences. Some team members need constant validation, some prefer autonomy, and some want more or less communication from their boss. 
It is essential to be able to inquire about and accommodate their preferences. In other businesses, many of these characteristics are seen as unwritten requirements, but exceptional leaders work to make things clear and eliminate confusion. 
Conclusion 
Working from home has its challenges as most are working from home for the first time. More so for managers who have to organize team members from all over the globe. However, some corporations have done it successfully, and the practices they followed are worth emulating. This article discussed examples of best practices of successful remote team management In corporations.