Boosting Sustainability In Business: An Interview With Whirlpool
In an exclusive interview, CEO Today speaks with Whirlpool spokesperson David Sherrington about the importance of sustainability in business.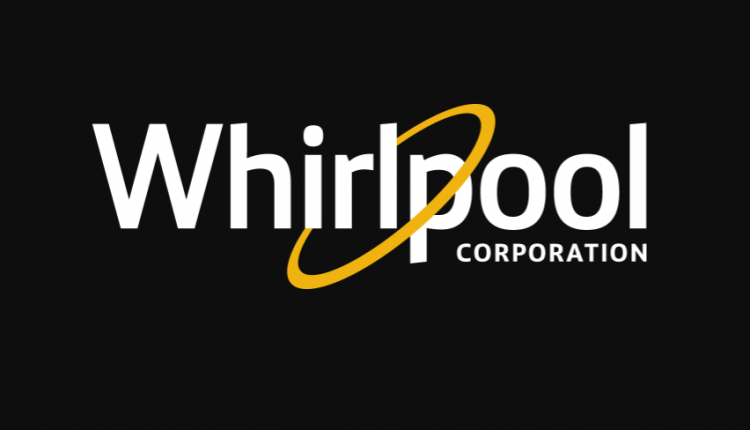 How can implementing ESG strategies help businesses improve their bottom line?
In today's climate, implementing an ESG strategy is a business must-have – and rightly so. Focusing on the impact your organisation has on the wider world is morally right. If businesses don't take accountability for the impact their actions have on our planet, we're never going to be able to slow down climate change and reach the UN and UK government targets. In an increasingly environmentally conscious society, and in a consumer eco-system where sustainability is prioritised, it is also commercially sensible. 
What impact is inflation having on businesses' ability/willingness to work toward sustainability goals? In your opinion, what can be done to resolve this issue?
Businesses are under sizeable cost pressures due to the escalating inflation figures, and it's understandable that finances are tight. In fact, according to recent research, 40% of businesses admit they have not increased investment to cut their environmental impact, while 10% say they are reducing their investment. Yes, changing suppliers does take some time and money, but without investment, there's no long-term reward. 
In addition, many businesses are missing an opportunity to not only reduce costs but actually to make money in the form of rebates for waste products. Just half of businesses currently receive rebates for their waste products, despite knowing this option existed. 
There's an old saying – "Where there's muck, there's brass" – yet most businesses are unaware that their waste is valuable. We've worked closely with our waste management partner, Axil Integrated Services, to introduce new systems and processes to ensure materials that might previously have been classified as waste are recycled. Separating these valuable commodities, which are increasing in value due to demand for commodities such as metal, has helped us receive a £400k increase in rebates from waste from 2020-2021. 
Working with your partners to streamline your processes can make action towards your goals much more efficient. In fact, more than a quarter (26%) of business decision-makers recently surveyed said that investing in sustainability programmes has actually saved them money. At Whirlpool, we're part of that 26%. It's not just cost benefits too, our work with Axil has also saved us 1,800 in manual hours by introducing machinery for waste movements and processing.
How can businesses get their employees and suppliers on board with their push toward greater sustainability?
One of the biggest barriers to organisations achieving their sustainability goal is a lack of education across their business. Three in ten companies (30%) say a lack of government incentives or support is a hindrance, while an equal amount argue that more support is needed at an executive or board level. 
In order to foster a culture of education and break this barrier, companies need to become more transparent about their sustainability targets, like waste. And then they need to take tangible action to ensure they are meeting these commitments.
When it comes to empowering employees and suppliers to invest in an organisation's sustainability journey, at Whirlpool we view honesty as the best policy. We have an "Integrity Manual" that helps us maintain our path in a turbulent world – it's our compass to ethical behaviour. 
Greenwashing is something we will avoid by partnering with independent organisations such as PlanetMark, who validate our work as we strive towards our Net Zero 2030 target for our Scope 1 and 2 emissions targets.
When it comes to suppliers, there's been an increased focus on Scope 3 emissions over recent years. Scope 1 and 2 cover the electricity and fossil fuels that we use directly – so it's easier to make changes here as we are directly in control. We already use renewable energy across our 14 UK sites.
For manufacturers and large businesses, Scope 3 often is the trickiest to tackle. Scope 3 relates to emissions of our products in use – covering a period of ten years. This measure is intended to drive efficiency in the energy that an appliance uses, which we are always looking to improve.
However, if an appliance uses energy, there is only so much that product efficiency can achieve. The only significant way to reduce scope 3 is by the National Grid swapping to a Net Zero system. This is planned for 2035 in the UK, but through our partnership with Axil, we're pleased to say that Whirlpool is on track to reach its Net Zero 2030 target for our Scope 1 and 2 emissions.
Ideally, what changes would you all like all businesses to implement by 2030?
Although ESG has been an increasingly prevalent topic of discussion for CEOs around the world, recent research shows that only a quarter (24%) of businesses have a clear path to achieving their sustainability goals – a concerning statistic. 
Plans and pledges are announced every day. What appears to be lacking is an emphasis on the tactics that help organisations deliver on the commitments they have made. For example, two-thirds of businesses (68%) are not committing to a zero waste to landfill target, while half (48%) feel they are not doing enough to reduce the amount of waste they produce. Yet, waste should be at the top of an organisation's ESG strategy if they want to make an immediate impact on their targets. 
Businesses need to focus on delivery, not just strategy. ESG is complex, and businesses must choose the right partners to help them understand where they can improve. That's why we've recently extended our partnership with Axil, who supported us in reducing our plastic usage by 80% and are helping us deliver on our #PlasticLess pledge.
We've also signed up to the ten principles enshrined in the UN's Sustainable Development Contract and its wider Sustainable Development Goals – I'd love to see more businesses do the same. 
If we want to make real progress, we need to go beyond Net Zero and start thinking about negative zero. This will need to be powered by a renewable energy revolution driven by a fully renewable national grid. 
How is Whirlpool pushing toward greater sustainability? What achievements are you most proud of?
At Whirlpool, we're proud to have been the first home appliance manufacturer to establish an office of environmental control in 1970. As a company, we're more than 110 years old and our maturity means we can take a long view. We're building on our decades-long commitment to sustainability, citizenship and inclusion, diversity and equity. And, we have recently received several external recognitions for those efforts, including being featured in Forbes' 2021 List of "World's Best Employers".
We're committed to prolonging highly successful partnerships with our key suppliers that offer us tangible steps to act on our sustainability commitments – we want to walk the walk, not just talk the talk. For example, our waste management partner, Axil helped us to achieve a 50% reduction in general waste and achieve our zero waste to landfill by 2022 pledge at Whirlpool sites in Peterborough and Yate – something we're immensely proud of. 
Despite this success, we remain ambitious and continue to work with partners to pursue even more innovative sustainability commitments and remain leaders in our sector when it comes to implementing an effective ESG strategy.