In Business, To Gain The Edge You Must First Secure It. Here's How…
Post pandemic, more businesses are better geared up for hybrid and flexible working than ever before. But for some, it's still a case of 'all the gear and no idea' when it comes to cyber security.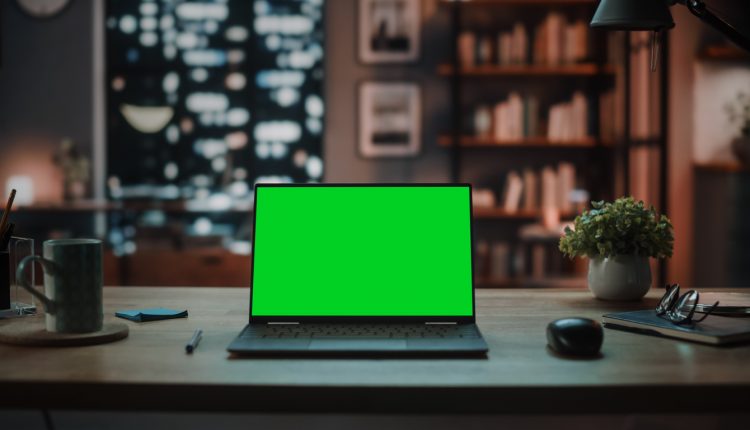 When COVID-19 hit, we saw a huge rush for laptops and smartphones to enable home working, so much so that it contributed to a global shortage of computer chips. However, this drive for mobility has not been matched by an equally fervent drive for security – and many companies are still to carry out the cyber due diligence we might expect of them. 
In fact, recent research commissioned by Doherty Associates revealed that only half of private equity and finance firms have conducted a cyber risk assessment since 'going hybrid'. And many are unaware of the risks this poses to their workforce, their business, and their reputation.
Life beyond the firewall: How not to get burnt
Hybrid working is here to stay, and while this brings new opportunities for businesses, we simply cannot ignore its challenges.
As people move from home, to office, to co-working space, to coffee shop and back home again, the risk of loss or compromise of devices, such as laptops and smartphones, increases exponentially. No longer are these static items protected by the four walls of the corporate firewall. We used to consider ourselves safe 'inside' the network and worried about things at the network edge – but now all devices are at the edge, at risk from theft, network compromise and phishing, among other threats. They may also not be accessible to corporate tools, remote support and monitoring. But the question remains – how can we provide a more productive and rewarding experience for our clients while maintaining security and responding to any threats? It starts with securing our devices.
Security with compliance, not compromise
In today's world, businesses must be able to apply security controls to all devices, wherever they are. 
A great way of doing this is by enrolling them in a cloud management service. This means that security and compliance policies defined in the service will apply to all devices both in and outside the office, allowing organisations to create a 'baseline' that enforces key security measures. For example, a baseline can ensure that devices are running approved applications and a next-generation antivirus product and that disks are fully encrypted; a key measure against loss of personally identifiable information (PII), which would require notification to the Information Commissioner's Office (ICO).
In addition, as each device has direct connectivity to the management service it becomes much easier for security and compliance teams to spot any unusual or suspicious activity and respond appropriately. 
It's even possible to set compliance baselines, so the service can automatically track which devices are compliant and take proactive action to bring them into compliance through automated tasks – such as forcing updates, installing antivirus, and even removing software. So, for compliance professionals or anyone required to report to stakeholders on the security posture of a company, a cloud management service provides the added assurance of knowing the status of all devices, as long as they are online. 
24/7 incident response – are you ready?
Many of today's cloud services also use machine learning to mitigate risk. By combining our usage with signals from millions of devices, they can detect anomalies in behaviour that may indicate a security breach before even the smartest of humans would spot it. However, it's still important to recognise that any environment can be attacked, even if it is well-managed with a suitable set of policies. While some responses can be undertaken automatically, having humans involved in the process is essential to an effective response. 
For a start, having a robust set of procedures in place is essential, and they need to be rehearsed regularly – because a compromise will happen.
The key to a successful response is people knowing ahead of time what action to take if the tools report a threat. Great ways to practice include table-top exercises where an incident is simulated on paper and the responses are rehearsed, and 'red-teaming', where someone tries to compromise devices for real – in a controlled fashion, of course. 
When people know what to do, they can act on any real threats appropriately, backed up by automated responses that can also prevent or slow the spread of an attack. This might involve automatically isolating a device that is suspected of being compromised and removing it from the network. The person using it might be unable to work temporarily, but this is much better than the alternative.
It's also worth remembering that 'bad actors' can reside in any time-zone, so actions designed to mitigate risk must be capable of being implemented immediately at any time, even if a more thorough follow-up and forensic review of the compromise happens later. 
Many companies invest in a 24/7 service for precisely this reason. 
The job satisfaction dividend
For many of us, job satisfaction is tied up with being productive. And this relies on having access to the right data and the right tools for the task at hand. To achieve this:  
Devices

must have the right applications installed, or the ability to self-serve the installation process while preventing the installation and deployment of insecure software or even malware 

Users

must be able to connect to their data from a trusted device and/or use strong security controls such as multi-factor authentication (MFA) – and having data in the cloud allows people to be able to share it with colleagues to aid collaboration and co-working
Again, the cloud is often the best place to store data securely as many users can connect with it, from anywhere, using any (secure) device.
Integration between device management and the cloud platform is therefore key – helping to determine that people are who they say they are and that the data they need should indeed be made available for them.
The way we work has changed forever. More than ever before, technology must support people to do their best work, no matter their location. It is crucial that firms act now to mitigate the risk of attack and to keep their employees, their data and their business as secure as possible. It's a whole new landscape for businesses, but solutions are there to help be your guide.
About the author: Owen Morris is the Operations Director at Doherty Associates. With over 15 years of experience in IT, he has a wide range of experience covering consultancy, development, the Microsoft cloud, project management and delivery.