The evolution of remote working has been a topic of conversation throughout the current century, but it is only in the past two years that it has entered the mainstream. While the impact of remote working on businesses and their workforces has been covered extensively during the pandemic, there remains one point that is worth reiterating: the way office buildings are used has changed – and is still changing – irreversibly. And technology now has a key role to play in keeping people connected with their organisation's physical workspace. 
There is still very much a demand for a physical work environment; some aspects of a job are simply more easily done in person. However, business leaders must also become more intentional in their use of space to ensure when employees do come together, they get the most value out of this time. 
With 93% of UK business leaders planning to adopt hybrid working models, change is on the horizon. Indeed, a recent study of UK companies by Knight Frank revealed that 81% felt they need to implement a new workplace strategy, with 47% believing their real estate strategies will include a greater amount of flexible, services or co-working space, and 63% anticipating there being a greater focus on the design and specification of their offices. 
Commercial landlords, businesses and technology providers must therefore work closely together to ensure tenants' needs are being met. Teams will be on the lookout for buildings that facilitate collaboration, inspire productivity and creativity, and most importantly – inspire a strong sense of community. 
Here's why great tech will be at the heart of this. 
Digital space is just as important as physical space
Businesses and their employees will no longer accept a static, old-fashioned office space. Offices need to become destinations – places where colleagues can brainstorm, upskill, practice pitches, network with colleagues and other businesses, and pursue their professional and non-professional interests. The expectations for the workplace of the future are high. Thankfully, technology is here to alleviate much of the complexity involved in making sure that tenants can maximise the use of space. 
Commercial real estate (CRE) landlords would be wise to ensure buildings come equipped with a digital infrastructure – whether this is an app or website – that attracts professionals to these spaces. Viewing occupancy levels of different meeting rooms, booking these in advance, and exploring areas where different activities can take place – these are all basic requirements in the new hybrid workplace. 
Yet technology can also solve common pain points that prevent workers from returning to the office. After all, a building must offer an experience that overshadows the commute and comfort of working from home. 
The social element of a workspace can really be brought to the forefront with the right technology. By offering tenants an integrated, all-encompassing app, they will be able to explore sports facilities; see what lunchtime and post-work activities are available and how crowded these sessions are; learn about different networking events and register their interest; see what services they can use within the building, and even buy goods and services through an online marketplace. They should also be able to discover who else is in the building, and which service providers are operating in the local area – whether that's bike rentals and repairs, or fresh barista coffee.
These developments are simply a logical consequence of the age of on-demand.
The use of space and engagement with different amenities can also be monitored closely through data collection for the benefit of occupiers. Armed with detailed insights into the behaviour of tenants, community managers and CRE landlords can predict future needs and keep their building evolving alongside changing working patterns and behaviours.  
Engaging the community 
The pandemic has created a new role for technology in bringing people together, and workspace apps will become a digital bridge between employees and their offices. Rather than passively using the building for designated work, technology will engage people and communities around a physical space and serve to support both sides of the hybrid working model. 
Getting problems resolved quickly is one important aspect of building a positive tenant experience. When venturing into the office, employees expect certain core needs to be met – whether that is reliable WiFi, well-kept facilities, and experts on hand that can quickly resolve issues that will naturally crop up. 
Most will not have time to instigate long processes to get things resolved – whether that is restoring faulty tech in meeting rooms, or a lack of coffee in the kitchens. Having a centralised hub where tenants can raise issues and get them resolved quickly will prevent any enduring problems. Importantly, community managers will be able to see what issues have been flagged and ensure these do not repeat in the future. 
More than that though, a strong community is built on positive interactions – both between colleagues and between tenants in the wider building. Not only can apps connect employees with building managers, but they can also connect them with other members. 
Businesses in similar industries, or those looking to forge new partnerships, can interact directly through these portals. The formality of striking up conversations with other tenants, seeking advice for work-related issues, asking questions about community developments and advertising services can be removed thanks to an easy-to-use digital channel.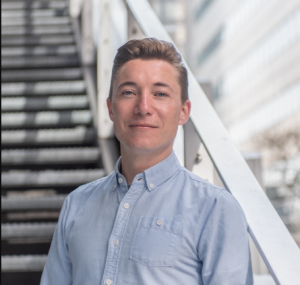 The workplace has fundamentally changed, and the technology that we use to support our professional lives must change with it. By adding a social element to the building, technology will keep employees coming back for more. It is an exciting time for the CRE sector, and I look forward to seeing how landlords and businesses work together to elevate the office experience. 
About the author: Wilco Wijnbergen is the CTO and co-founder of infinitSpace, a company that enables commercial landlords to easily create and run a flexible office space under their brand and conditions. Wilco is the founder of multiple IT companies, including one of the Netherlands' foremost business management software solutions. He is an experienced SaaS entrepreneur with a track record in developing innovative business software and has a passion for delivering positive change through tech.