The Real Future of Work: Giving Workers the Hybrid Workplace They Actually Want
After more than a year of working remotely and attending virtual events, a physical return to the workplace has become possible in many parts of the world. But while many employers are keen for staff to come back to the office, not everyone shares their enthusiasm for the 'business as usual' to return.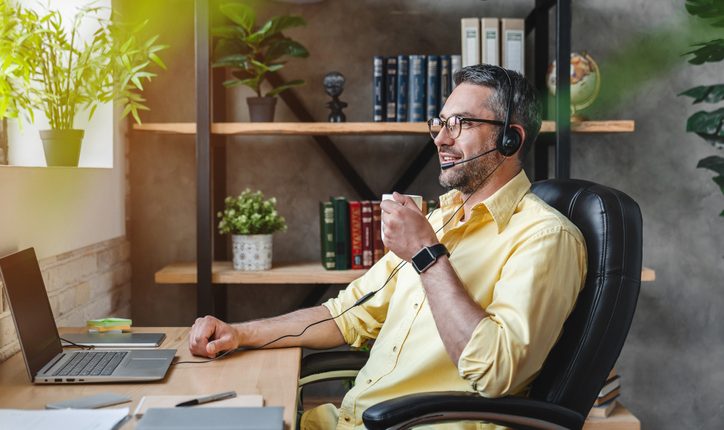 People increasingly prefer workplace flexibility. At R/GA 69% of our global staff say they would prefer two days or less in the office and few want to be in the office more than 3 days a week. Clearly, people feel strongly about this. In fact, research shows that over half (52%) of British hybrid workers would leave their job if forced back into the office full time. And according to a Pulse of the American Worker Survey from Morning Consult and Prudential Financial, 42% of US employees currently working remotely said that if their employers didn't continue to offer remote work as an option long term they would look for another job with an employer who does.
For nearly 18 months, office employees have been doing their jobs entirely from home and have witnessed firsthand the productivity benefits—in all aspects of their lives.
People have more time to spend with their families, make better use of their schedules, and no longer need to commute. They are also saving money on fuel and lunch. Understandably, workers don't want to give all that up.
Many people still want the option of going into the office. They just don't want to be forced to.
So what do workers want? I think the answer is simple: flexibility.
Breaking out of office walls 
What is a "true" hybrid workplace, anyway?
At R/GA, we believe being hybrid means allowing staff to choose where they work—whether that be from home, the office or somewhere else. When your work requires close collaboration, it is up to teams to determine how best to work together, making ongoing communication more important than ever.
Too often the future of work has been viewed as a choice between returning to offices or continuing to work remotely. This is a false binary that obscures a major opportunity for reinvention.
Last year, businesses pivoted to update their e-commerce strategies as stores closed in ways that have evolved their brands for the long term. That didn't mean businesses abandoned physical locations when it was safe to reopen, but the shift did cause them to reexamine the role of physical retail locations and think strategically about how such experiences could be of the most value to consumers.
Too often the future of work has been viewed as a choice between returning to offices or continuing to work remotely. This is a false binary that obscures a major opportunity for reinvention.
The role of the office has similarly undergone a fundamental shift – it now needs to be viewed as a tool for work, rather than a physical container for a company.
We need to be creative in how we use offices to maximise their benefits and enable meaningful interactions rather than assume there's an inherent benefit to simply commuting into an office every day. Offices of the future will be venues to kick off projects, celebrate milestones, host special events and participate in immersive learning.
We're not the only ones who feel this way: Salesforce, Reddit and Slack are some companies that have recently announced they will allow employees to permanently work from home, with the option to go into the office if they choose.
Now that major employers have set the wheels in motion, we can expect to see other businesses following suit.
Employee experiences for your people
Flexible employee experiences connect the touchpoints of the office, home, and everything in between so that employees can work how they work best, from wherever they are.
Creating a collaborative environment means providing proper technology for employees to work from anywhere, providing teams in different locations the ability to balance synchronous and asynchronous work, and a strong security system in place to protect your company's data.
It also means making space for remote employees and leaders modelling a culture that places remote and in-office employees on an equal footing.
Companies can make better use of all their resources. For instance, nearly 40% of our project teams at R/GA are now made up of people from multiple offices. A hybrid model also allows companies to promote a more inclusive workplace that casts a wider net for recruitment and doesn't push out caretakers, those with chronic pain and disabilities or others who would be held back by office attendance mandates.
People have spoken loud and clear: they want a new kind of workplace.
By investing in a truly hybrid environment, companies may finally be able to entice employees to fill their open positions, but the long-term benefits of rejecting short term fears of navigating the complexities of a new way of working in favour of embracing the possibilities of a flexible workforce are even greater. As with the rise of e-commerce, those who don't embrace change will be left behind.