Top 4 Female Owned Social Enterprises
Women continue to spark change in the workplace, despite the traditional gender discrimination that they have faced for years.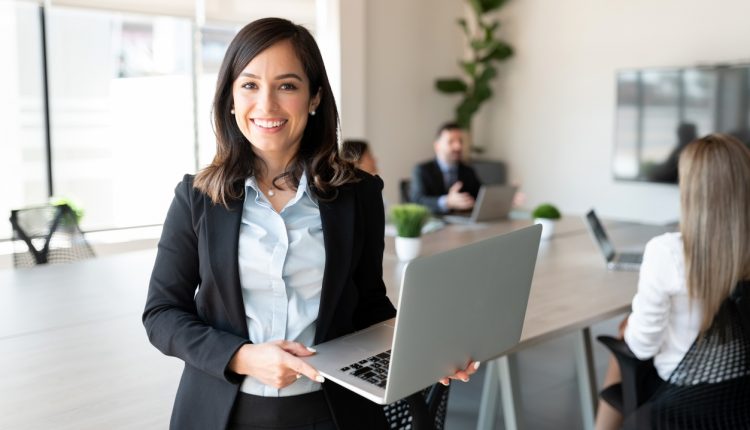 With more female entrepreneurs in the UK than ever before and women said to be more socially focused than their male counterparts, the landscape of the workplace is changing. We're seeing more female-owned social enterprises than ever before which could help support vulnerable young people and babies, promote sustainability and help us all achieve our full potential. Here are the top four social enterprises to watch. 
1. Miss Macaroon
Miss Macaroon is an award-winning Midlands-based social enterprise that aims to get long-term unemployed young people back into work. This includes ex-offenders, lone parents, those with learning difficulties or mental health issues and those facing discrimination. 
Offering a 10-week hospitality training course that is tailored to the individual's precise needs, this organisation doesn't just provide the necessary skills to enter the industry but goes above and beyond to provide the support needed. This includes a work buddy, psychotherapist and a counsellor who all work alongside the 18-35-year-old throughout the course as well as a mentor who continues to be present for 6 months after the course ends. 
According to the team, an impressive 45% are now in work, training or education after finishing the programme and up to 100% feel they have learned the theoretical and practical skills they need to thrive. 
"My ultimate aim was to help youngsters break into a highly competitive industry while providing moments of sublime indulgence for my customers, who through buying our macaroons, are helping many young people to achieve their lifetime goals," says Miss Macaroon founder, Rosie Ginday. 
2. The Aide Trust
Another award-winning social enterprise that continues to gain momentum is The Aide Trust, headed by Seffie Wells. It provides support and guidance to mothers who have fled domestic abuse, protecting vulnerable babies through life-changing interventions. 
As their supporters, UNICEF says, "In the UK (in 2006), approximately 240,000-963,000 children each year are exposed to domestic violence at home, many of whom were babies." 
The founder has received over twenty awards to date for her efforts and continues to launch new initiatives including specialised products to help cognitive function in babies. By supporting this UK registered charity, we can protect the minds and bodies of these future generations and create a better tomorrow. 
3. Ethical Hour
When it comes to creating a greener future for us all, no one does it better than Sian Conway-Wood, founder of Ethical Hour. With her extensive team of experts, the organisation aims to support businesses who want to make a real difference to the planet, not just go through the motions and focus on generating more profit. As a highly driven female entrepreneur, she's already made her mark in the very few years she's been in business. This includes being crowned UK Influencer of the Year 2020, UK Government Year of Green Action Ambassador for DEFRA (2019) and UK's Green & Eco Influencer of the Year 2018. 
The business offers an affordable membership scheme that helps change-makers connect, source the microfinance loans they need, support charities and ethical brands and also be a force for positive change. 
4. Think For The Future (TFTF)
Self-belief and courage are both key to helping us achieve our full potential as adults and also as children. For this reason, passionate socially-driven entrepreneur, Cherie White decided to set up the social enterprise Think For the Future back in 2012 that gets into schools across the UK and helps young people to overcome social and emotional barriers to learning so their talent isn't wasted. Unlike many other organisations of this type, they take a modern, data-driven approach that has helped thousands of students and continues to see positive results. 
"Our mission is to equip young people with the skills they need to overcome social and emotional barriers in their lives that are holding them back from engaging in education and reaching their full potential," says White, "We have a model of intervention that is proven to have a positive impact on outcomes for your students such as reducing negative behaviour points, increasing attendance and reducing exclusions."
By partnering with schools across the UK and using a modern, data-driven approach, they continue to work hard to overcome social and emotional barriers to learning and help ensure that tomorrow's talent isn't wasted. They now have over 5000 young people in their programme and continue to see a significant improvement in their behaviour as a result of their hard work.