Female-led Businesses Receive Less Funding Than Male-led Businesses – Here's How We Change It
Female-led businesses receive substantially less funding than male-led businesses – this is an uncomfortable truth that many of us have known about for a long time. Shockingly, the COVID pandemic has worsened the situation for female founders. Female entrepreneurs are vital to our global recovery post-pandemic, as well as our ambition to build cleaner, more sustainable and equitable societies and systems.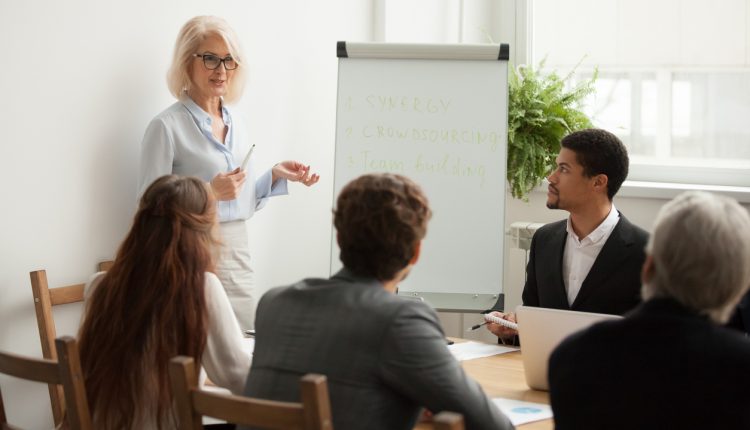 Jessica Robinson, a leading expert on sustainable finance and responsible investing, explores the directed steps needed to redress the gender funding imbalance in business.
Females founders just don't get the cash
Women-led companies just don't get the same kind of cash as their male counterparts – and this massive funding gap is a global phenomenon. There are many stats flying around and most of them are astounding. For example, recent research by HSBC Private Banking found that more than a third of the world's women entrepreneurs have experienced gender bias when trying to raise capital for their businesses.
When you look at the hard data it is worrying. Look at the global venture capital world … in 2019, just 2.8% of VC funding went to women-led start-ups. That figure is paltry, but it was still an all-time high. The pandemic has made the situation worse. A tallying up of 2020 figures shows a substantial drop. It wasn't just part of an overall decrease in VC funding. In 2020, 2.8% fell to 2.3%, Crunchbase figures show. It seems that in the face of uncertainty, many VCs have stayed closer to their networks, affecting women and minorities trying to break into their circle.
Time to address the gender funding gap?
There are many compelling reasons as to why we urgently need to address the gender funding gap. Despite being vastly underfunded, research has proven again and again that female founders are better investments. Research from BCG showed that businesses founded by women ultimately deliver high revenue – more than twice as much per dollar invested – than those founded by men.
Improving women's participation in economies and markets brings benefits to all. Take research by McKinsey Global Institute which found that advancing women's equality could add up to $28 trillion dollars to the world's output by 2050, under a 'full potential' scenario. More women in business, more women in finance, more women in leadership positions, is critical for overall economic growth as well as improvements in innovation and productivity. 
What can we do to drive more funding towards female-led businesses?
With the writing so clearly on the wall, we must urgently turn our attention to actions that can be taken to flip the cards for women. Here are a few ideas for starters:
Build momentum in gender-lens investing
Gender-lens investing is about investing for financial return but also considering the benefits to women. And it is taking hold across the world. In its purest form, we are talking about integrating gender-based factors into investment strategies, processes and analysis. The aim of the game is to employ strategies that recognise gender factors to support investors spot market opportunities as well as identify risks more accurately.
One of the key tenets of gender-lens investing is for investors to work harder to improve access to capital for female-led businesses. It also calls for the investment industry to create and build more investment funds that drive capital at scale towards women. The good news is that we are seeing the launch of more and more gender-lens funds, backing extraordinary women and their companies. 
Recognising and addressing unconscious bias
We all have unconscious biases. They are learned stereotypes that are automatic, unintentional, deeply ingrained within our beliefs, universal, and have the ability to affect our behaviour. While this unconscious bias may seem innocent, problems can arise when unconscious biases make their way into investing.
Recent studies focused on what is happening when women founders are raising investment highlight many instances of unconscious bias. For example, many women report being asked to establish that they understand basic technical knowledge – such that there is an assumption that they don't have it. 
One particular study from Harvard Business School found that when it came to raising funding, investors asked men to win and women not to lose. Investors tended to ask men questions about the potential for gains and women about the potential for losses. These questions can seem so subtle but make a huge difference. Through awareness and preparation, investors can redress this during the fund-raising process. Female founders can also be prepared to reframe questions asked of them.
Employ data-driven and reconfigured approaches 
There is promising research which promotes adopting a more data-driven approach to assessing a start-up's potential and profitability. Such studies also propose reviewing every stage of the pitching process from sourcing to funding and seriously rethinking the effectiveness of the traditional pitch. Perhaps now is the time, given our focus on economic recovery, when we reconfigure our approach to assessing and analysing companies. Accelerators play a really key role in this.
Starting conversations early – engage with budding female entrepreneurs
Universities and our education systems play their part, especially in preparing young women for building their own companies as well as pitching for funding. We can achieve much if we start these conversations early and provide support for budding entrepreneurs. This may include developing networks of 'relatable mentors' alongside female-focused business clubs, encouraging discussions on alternative career routes with a focus on female role models, and offering training for investor discussions and pitching. 
Developing targeted policy responses – economic recovery requires investment in women-owned businesses
While perhaps more of a longer-term solution, we also need to consider this capital-allocation and investment problem through targeted policies. With policies and initiatives that advance women's participation in setting up and growing companies, we can make substantial progress. This dovetails with other policies focused on making workplaces flexible and practices more family-friendly.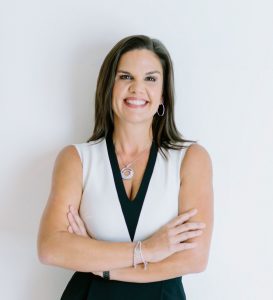 Supporting female founders is not an act of charity. It is a smart investment in our economic recovery and future economic growth. But there is another prize to be won here. Research informs us that many female entrepreneurs are focused on building companies that deliver solutions to some of the many societal and environmental challenges we face. We also know that more women in leadership positions result in companies better managing environmental risks. Perhaps more women leading businesses will ensure that the post-pandemic recovery is also cleaner, more sustainable and more equitable?
Jessica Robinson is a leading expert on sustainable finance and responsible investing, and author of Financial Feminism: A Woman's Guide to Investing for a Sustainable Future. Find out more at moxiefuture.com.