If you were to ask somebody on the street who the king of the smartphone market is, there is a good chance that their answer would be "Apple". Interestingly, however, Apple has never been the leader in terms of market share, with just 14%, but they do take around 42% of profits from the global market for smartphones.
So should a company with such impressive numbers, product ranges and innovation capabilities really be worried about newer challengers emerging and looking to take their crown? Perhaps they should, and there is one particular Chinese company that is very interesting when compared side-by-side with Apple, especially when it comes to how they focus on customer experience.
MI – Mobile Internet Or Mission Impossible?
When Lei Jun set up Xiaomi in 2010, his dream was to build a smartphone as good as the iPhone. He stood up at an event to launch his first smartphone, the Mi1, and was laughed at by many industry insiders for being a Steve Jobs copycat. But remarkably, Lei Jun pledged that the total price of a Xiaomi smartphone would not be more than 5% higher than the total cost of building the product, opening up the opportunity for millions of people in China to own what they believed was an "iPhone quality" device but at a much lower price.
So how is Xiaomi making money with such small margins? Their strategy is to create an ecosystem of thousands of partners who are building a huge variety of 'Internet of Things' products, all of which run through Xiaomi's network. Through these partners, the company is generating 60% of their money via internet services, as customers rely more and more on these connected devices in their everyday life.
In Q2 of 2021, Xiaomi reached the milestone of becoming the second biggest smartphone manufacturer in the world. But they're not stopping at smartphones – they're now working with partners to develop a car as the latest product in their connected internet ecosystem, and the possibilities are almost endless for other products that fit the connected adventure lifestyle Xiaomi sells.
The Offer You Can't Refuse?
When looking at the companies that really lead the way in customer experience, I like to refer to the 'Offer You Can't Refuse' model, and it works on four layers. Firstly, if you want to be successful today, you have to have a good quality product or service – it is the minimum
Everyone has their own opinions, but if you look at a selection of review sites you'll see that over the years the gap in quality between Xiaomi and Apple smartphones has narrowed to the point that many would argue they're now very comparable. But how do Xiaomi and Apple compare in the next three elements?
Who Offers 'Ultimate Convenience'?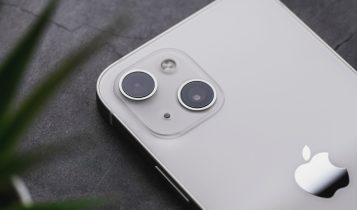 In many ways, Apple was one of the champions of the idea of ultimate convenience when Steve Jobs said "start with the customer experience, and work backwards." The iPhone was one of the first tech products to come without a manual or help desk, and even the unboxing experience is something carefully designed for people to enjoy. In fact, it is partly because of the success of companies like Apple that today, digital convenience has become the minimum standard that customers have come to expect from almost all brands.
While Xiaomi may have set their strategy to offer devices cheaper, by working with partners they have also created a platform where almost every product you could want to buy (across a whole range of prices)  can be connected through Xiaomi. It makes your smartphone just a fact that helps your everyday life run smoothly, which is of course, incredibly convenient.
Who Is A 'Partner in Life'?
When we look back at the launch of the iPhone, it absolutely achieved what it set out to do in becoming "your life in your pocket." It made the smartphone become not just a means of communication, but our healthcare partner, our mobility partner and our wallet, to bring value to almost every aspect of our life, and Apple is central to that.
What's more, there is a reason why the Apple store is still one of the most successful retail concepts. As well as selling Apple products, ideas like the 'genius bar' help customers increase their overall knowledge, effectively helping people to 'upgrade' their own skills.
Xiaomi's 'partner in life' strategy has been slightly different in that they are not only making themselves central to their customers' lives, but also key to the success of their ecosystem's hardware partners. On the customer side, Xiaomi has built its success on a fan and loyalty environment, fuelled by actively listening to what people want. And because customers are asking for different products, it is absolutely in Xiaomi's interest to provide the resources, integration, market, customer experience, reviews for their partners – basically everything they need for start-up success. 
Who Is 'Saving The World'?
The top tier of the 'Offer You Can't Refuse' model is often focused on sustainability, but in the case of Apple, there has been a lot of focus on the issues of ethics and privacy. This is a great example of where organisations are adding value to society by using their core strengths – they are actively promoting privacy as a human right, and it allows their customers to live a better life.
Xiaomi is a much younger company than Apple, but they still make helping the world a key part of their strategy, particularly when it comes to plastic waste. But they have also used their strengths to develop ideas such as an earthquake app to alert customers living in susceptible areas, they're helping develop more environmentally-friendly care and making significant contributions to humanitarian causes, which is impressive for such a young company.
What Happens Next?
It is going to be interesting to see how these two competitors adapt over the coming years. As a brand, Apple is almost at religion status, whereas Xiaomi has relatively little awareness outside China and it will be very difficult to catch up.
The opportunity for Xiaomi comes when it is not just about the smartphone anymore. People will pay for connectivity that covers all areas of their life, so who knows, we could end up in a world where the handset is just another fashion accessory in our connected lifestyle.
About the authors:
Steven van Belleghem is one of the world's leading thought-leaders, speakers and authors on customer experience. His latest e-book, The CX Leader's Manual to Customer Excellence can be downloaded for free at www.stevenvanbelleghem.com
Pascal Coppens is an author, keynote speaker and expert in Chinese innovation and technology.