How To Grow Your E-commerce Business And Increase Revenue
Ivy Attie, Content Manager, Researcher & Author, shares 7 ways to grow your e-commerce business and boost revenue.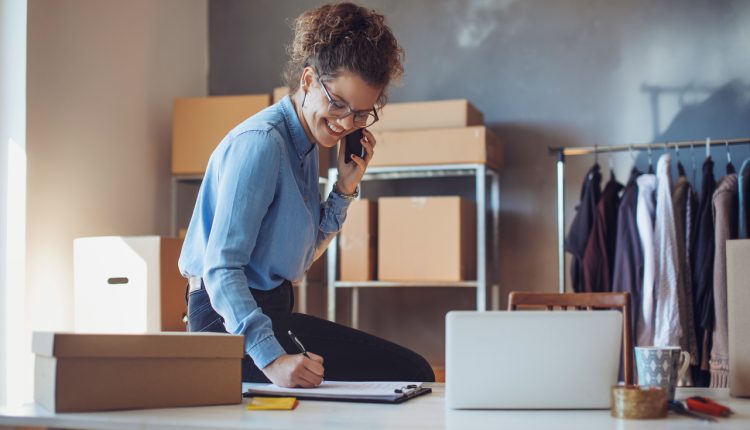 When running an e-commerce business, your competition can be a lot tougher than selling at a physical shop. So, do not give potential customers reasons not to buy and start searching elsewhere.The most straightforward tip to encourage people to purchase from your site is to make buying simple and easy. Do not make checkout processes long and complicated, or they will abandon carts.Continue reading to know more practical tips to grow your e-commerce business and increase your revenue.
1. Audit Your E-commerce Business Website
Are you struggling to convert the leads? You probably need to take a critical look at every aspect of your website. This will help you spot any shortcomings or loopholes that might be deterring potential customers.
Ask yourself a few questions, such as:
What could be better

What are your competitors doing

Is your website optimised for mobile/tablet

How fast does your website load

What do your customers/visitors think
Get unbiased answers to these questions and then act accordingly.
2. Build Your Brand Awareness
Brand awareness directly affects trust, which ultimately impacts sales by increasing repeat purchases. The more people will know and trust your company, the more they will purchase from you. Consequently, your sales will grow higher, increasing your revenue.
To enhance your brand awareness, focus on the quality of your products and the online marketing content.
Stay active on social media

Create high-quality content

Partner with social media influencers

Consider business partnerships

Do not ignore the importance of paid ads
Remain active on online marketing platforms to drive potential clients to your e-commerce store.
3. Keep Your Website Simple And Attractive
Use the full force of social media marketing to drive people to your website. But your web layout must not be very complicated. Make sure it is easy for the visitors to scroll through different sections of the site. Adding to the cart should be particularly a simple step. The more buttons or steps are involved in the checkout, the higher the chance people may abandon their cart.
Besides your web design and layout, the content also plays a key role in attracting potential customers. Add relevant visuals to the web content to increase user engagement.Capture pictures of your inventory, products, and team at work to enhance the credibility of your online business. You can click product images yourself or hire a professional photographer. For your blog, you can always purchase affordable stock photos compatible with your business and content. The best thing about stock photos is that they are easily available and you can always edit them according to your needs.
4. Use Email Marketing To Connect With Prospects
Email marketing remains a leading sales channel. In fact, it has the best ROI for marketers. Your email list has the power to boost your sales and ultimately increase your revenue. Potential customers subscribe to your emails because they liked your products or content. So, use your email list to engage customers through custom product emails.
Also, do not use emails to only share discounts and deals with the prospects. Send relevant emails to create personalised engagement. This will make customers feel like part of your family. You can collect consumers' email addresses by:
Adding an opt-in email capture form on your website

Keeping space for the email address in the checkout process

Encourage people for signups by offering deals in return, like a discount code
Lastly, it's important not to send too many emails to identical IDs. Start by sending one or two email campaigns per week. Experiment with the frequency of emails to find the right balance between click-through rates and unsubscribe rates.
5. Run Social Media Campaigns
Social media is a powerful marketing tool that businesses of all kinds and sizes are using to expand their reach. Do not wait for customers to find you through Google search. Instead, adopt a proactive approach and reach potential customers through effective social media campaigns. Facebook and Instagram are the two top-performing social media platforms. The latter is particularly rich in e-commerce features, including page posts and stories, Instagram Live, IGTV, and Reels. Experiment with all these features to increase user engagement.You can also run video ads on your social media pages to spread brand awareness and make users click through to your website.
6. Improve Conversion Rate Through A/B Testing
Through effective SEO, you can drive all the traffic in the world to your e-commerce website. But if the leads are not converting, all goes in vain.If you are struggling to achieve the targets you have set for your e-commerce business, evaluate the analytics to find out where customers are dropping off.Based on your findings, make a hypothesis about why your conversion rate is low. Next, run  A/B tests to figure out what's wrong and where. Regularly audit your e-commerce website and do A/B testing on its various elements to know what areas need improvement.
Some of the areas you can A/B test include:
The colour schemes

Button designs

Page layouts

Product photos

Calls to action

Promotions
Use these findings to make smart decisions about optimising your conversion rate.
7. Ensure Your Website Is Optimised For Mobile Devices
Studies found that in 2018, around 79% of consumers made purchases through mobile devices. The trend must have further increased over the last two years, considering the lockdowns and social distancing due to the Covid-19 pandemic.Therefore, if you wish to grow your online business, a mobile-optimised website is a must. Ensure your website is mobile-responsive so that it automatically adjusts according to the mobile device used to access your website.
Run regular Quality Assurance (Q.A.) tests of your website to make sure:
Various buttons are easily clickable

Web content displays correctly

Your website is responding fast to mobile viewers
Final Words
These are some of the most valuable tips to help you get started on the journey to grow your e-commerce business. Try out the different things mentioned above, monitor your progress, and determine what works best for your business. Remember, it will take time before you start reaping the results.