How To Manage And Motivate A Global Remote Workforce
How can managers rise to the challenge of managing employees in very different geographical locations who have had different experiences of lockdown?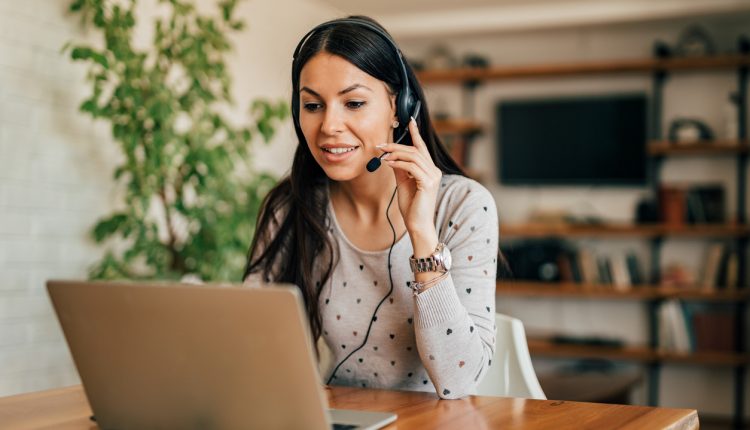 Olivier Djololian, Head of Workplace Practice at CloudStratex, explains how leaders can effectively manage their employees post-pandemic. 
A key lesson of the pandemic, for me, has been a repeated and insistent reminder that – in line with the adage – "nobody is an island". This saying has particular resonance when it comes to managing employees who are having divergent lockdown experiences for two reasons. Firstly, I think managers must make a point of consciously developing and refining a sense of empathy towards potentially isolated employees. We need to recognise that everybody is facing private struggles in addition to the more tangibly isolating aspects of severe social restrictions. Secondly, however, it is important to foster this 'nobody is an island' sentiment across the entire team: managers themselves are not islands, so dispersing that atmosphere of empathy and mutual support across an entire group is absolutely vital to ensure success on a business level, alongside a more robust framework of mental and emotional fortitude in the long term. 
Obviously, a New Zealander is likely to have had a very different lockdown experience when compared with an American employee, so it's important for both managers and team members to have a mutual understanding of what topics should not be broached and how best to navigate around the challenging and evolving situation on a global scale.
What is the best way to manage a team whose members may still be facing restrictions and home working while other parts of the world are opening up?
While an empathetic approach towards team members is, as I have said, an important and necessary mindset to cultivate, such approaches are only as strong as the practical steps which accompany them. On that basis, I think the best way to manage a geographically disparate team under different degrees of lockdown is to be as adaptable and flexible as possible in terms of working patterns. With the right willingness to work with the grain of team members' situations and preferences, you will find that they are able to perform productively and work at their best in relation to their circumstances. 
It might sound obvious, but another good way to manage team members in different situations is to remind the entire team that they have a common goal. Reinforcing the shared pursuits of everybody in the workforce is not only a good way to get work done efficiently, but it also allows all of us to remember that – in the professional sphere – we are united by an objective. This is also a helpfully pragmatic way to sustain the mutually supportive workplace culture that I mentioned earlier. Team members will need to work together to solve problems and excel, and these practices are a blueprint for how to collaboratively tackle the emotional challenges of lockdown life – however open or restricted each individual's circumstances may be.
What will business travel and placements look like in 2021 and 2022, given travel restrictions and how can opportunities for talent be best developed?
I do think that there has been a fundamental readjustment of our views on business travel on a global scale over the course of the pandemic. There's no debate over the question of whether business travel can be reduced: it has been done. The question that remains is how much longevity we'll see from these changes once the pandemic is firmly behind us. I suspect that business travel will still have a role to play over the next couple of years, but a shift will occur in terms of priority and necessity. This will result in a more thoughtful and less routine approach to travel: 'do I really need to attend this meeting in person?' And this is something that will continue post-pandemic. Perhaps a targeted approach is best, prioritising key interactions and business events such as meeting new potential partners or presenting as part of a bid process.
When it comes to acquiring or recruiting new talent, the same restrictions that limit business travel represent, if anything, a great boon for employers. With remote working being adopted as a plausible and more widely used model moving forwards, companies now have the ability to recruit talents from a vast and expanding array of geographical locations. 
What does leadership look like post Covid-19?
I've hinted at this in my previous answers, but the criteria for leadership will undoubtedly place a much greater emphasis upon emotional intelligence. Leaders in a post-covid world will need to have an in-depth understanding of team dynamics and the struggles that individuals might be facing in their lives. By extension, such leaders will also need to be comfortable with the idea of implementing their emotional intelligence in a practical sense by adapting the workflows, processes, and work patterns of a given team to suit the specific context of its members. Adaptability and flexibility are the watchwords for future leaders. By the same token, the role of the office in hybrid working will need to be redefined, and leadership will entail making use of the office appropriately. For example, rather than as a space routinely used to perform day-to-day activity, the office might instead be more geared towards specific, team-based events and practices such as whiteboarding, rehearsing presentations, finalising bids, and so on.
Leadership will also entail a confident and hands-on approach to technology. Remote and hybrid working come with the caveat that everybody from the top down will need to understand not only how to use business technology, but also recognise the value that such tools can bring to the business in terms of their potential for collaboration, automation, and innovation.