How To Create An Efficient Digital Workplace
Today, a workplace can be a digital office and still have the same functionality. For business owners and companies, it's imperative to create not just a functional digital workplace but, more importantly, an efficient one.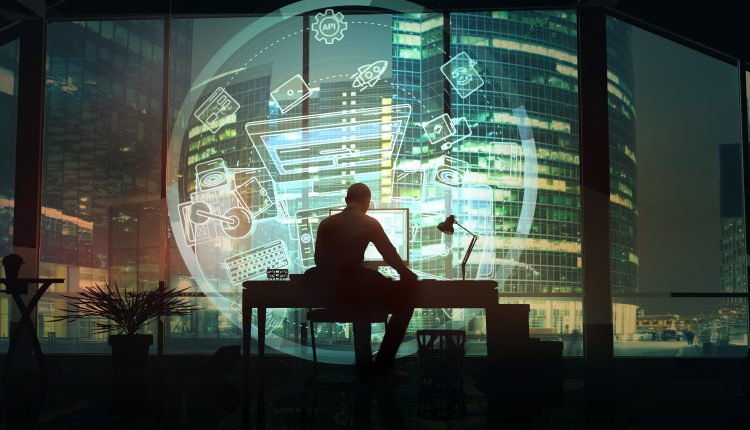 Aside from having basic tools such as an online fax service and a working office phone line, an online work environment needs to have several necessary components to support a business' operations. Employers are expected to provide such necessities for their employees to meet their needs and help them remain satisfied with their jobs despite the digital setting.
Translating Teamwork To Digital Collaboration
Perhaps one of the biggest challenges that any digital workplaces face is how team members can effectively collaborate. Being in a virtual setting, it can be difficult for the team to meet and collaborate given the varying schedules that they have. 
As the leader, the responsibility falls upon your shoulders to make sure that everyone in the organisation has well-defined responsibilities clarifying how they can contact one another, share relevant information concerning work, document helpful ideas, work out problems and indifferences, and come up with decisions for the good of the organisation.
To create an efficient digital workplace, there should be an effective collaboration between the members of the team. To improve collaboration, here are some suggestions you can try:
Assess Your Current Collaboration Tools And Techniques
Are your tools for collaboration really helping the team or are they somehow distracting your employees from being productive at work? For example, their connectivity tools should be efficient enough to serve their purpose. Follow up on employees who seem to always lose their internet connection and find out the reason why. If there's a need to provide for their connection, you may have to do so to ensure that the employees can keep up with all their tasks.
Define Your Modes Of Communication
To collaborate more effectively, a team needs to send and receive messages with each other. Set up a systematic channel of communication in a way that the process can be rapid and functional at the same time. Your options can include emails, mobile messaging, micro-blogging, and instant messaging.
Encourage Them To Become More Productive
It's crucial that the team still remains productive despite the digital setting. With remote management, they may find it challenging to stay focused because of several distractions at home. Make sure the organisation makes use of different tools that can enable them to work efficiently—from presentation and spreadsheet software to word processors and other similar tools. 

Fostering Interdependent Communication
As with all organisations, communication is necessary to make a digital workplace more efficient. Apart from making sure that all business processes run smoothly and as expected, interdependent communication is also proven to improve professional relationships among employees. The good thing about digital communication is that there's always room for improvement and you can redefine it as needed so that it fits your internal and external communication needs.
How do you make communication effective and interdependent at the same time? For one, utilising different digital channels can help. You can assign a channel specifically for different departments or teams according to their functions. That way, they'll be able to better relate with each other while remaining productive at the same time. 
Creating a company-wide policy regarding communication tools will also be helpful in having better control over privacy and usage. To set policies straight, indicate when, why, and how a specific channel should be used. Doing so will improve how everyone prioritises and organises the different communication tools they use. As a result, team members will have the best possible experience in terms of responsiveness and involvement.
Transparency Leads To Involvement
Working remotely has its own perks and disadvantages. While substantial flexibility is clearly present in digital workplaces, transparency may be at a disadvantage. It's important that as the team leader or the owner of the company, you remain as transparent as possible to make the employees feel like they're an important part of the organisational process. 
Be truthful and honest if your company is undergoing issues that may impact your team in any way. Moreover, take time to gain their feedback and insights on how you can all further improve the overall workflow of the company. Not only will they feel valuable, but more importantly, you get to build camaraderie with one another.
A digital workplace can only be as efficient as the people working at its core. As the team leader, you should make sure there's collaboration, interdependent communication, and transparency so that the organisation remains focused on what it needs to accomplish.