Seychelles Re-Opening to Tourists with COVID-19 Vaccine
Luxury travel destination the Seychelles is reopening its borders to tourists who have received the COVID-19 vaccine in an effort to boost tourism this year.
Popular luxury travel destination the Seychelles is now open for visitors. The island nation is all set to welcome visitors from any part of the world, but only those who are vaccinated.
Luxury travellers can finally enjoy some good news in an age of restricted travel with the Seychelles officially re-opening for visitors. The stunning island nation is now welcoming tourists from across the globe, but crucially the government is requiring proof of vaccinations.
Anyone looking to travel to the Seychelles to enjoy the pristine turquoise waters and white sand beaches must be able to prove themselves 'vaccinated'. This means that only those who have taken both the doses of COVD-19 vaccine, and also have a negative result from an RT-PCR test carried out 72 hours prior to the journey ,will be allowed to enter the country.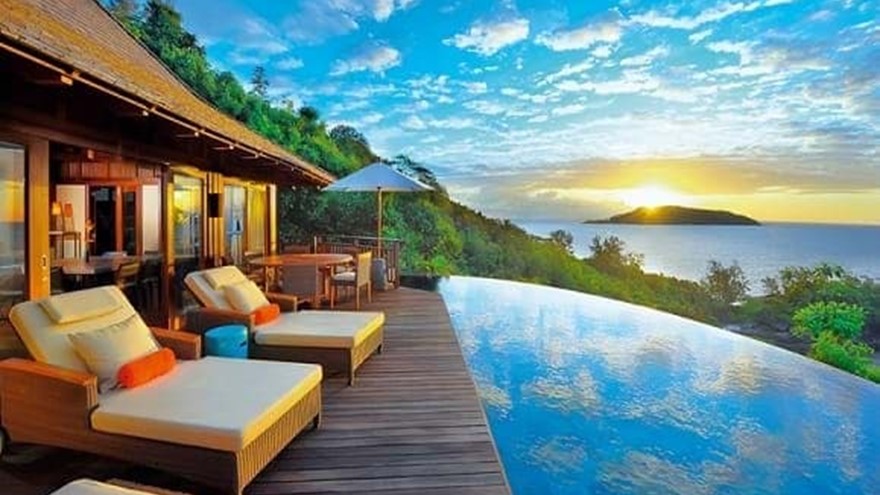 The Government is hopeful that this new two-step approach will allow the once bustling tourist industry to begin re-opening in earnest safely, and single the Seychelles out as the luxury travel destination of choice during the ongoing global pandemic. The first phase, the aforementioned allowance of vaccinated and COVID-negative travellers will begin in January 2021 with the second phase beginning mid-March. The second phase will be dependent on a significant portion of its population receiving the COVID-19 vaccine by then. If that is the case, then the Seychelles government expects unvaccinated travellers and tourists would be allowed to enter the country with just a COVID-negative report from a test done 72 hours prior to the journey.
According to the Seychelles Tourism Promotion Board, if numbers remain on track it is hopeful that around 25% of its population will have received the vaccine by mid-March, allowing the second phase to be initiated.
Like many other destinations worldwide such as Fiji and Thailand, the Seychelles has been and remains currently open to visitors from several countries, but only those travelling via private jet.
Tourists will have to remain aware that any tourists visiting the Seychelles will be required to follow existing health protocols which have become so common to daily life, such as social distancing and the wearing of face masks in designated areas – something that will also apply to all tourist operators whether private or commercial.