Fiji Markets Itself as a Coronavirus Shelter for Billionaires
In an attempt to revive the country's gutted tourism industry, Fiji's leaders have begun to advertise specifically to billionaires seeking a haven from the pandemic.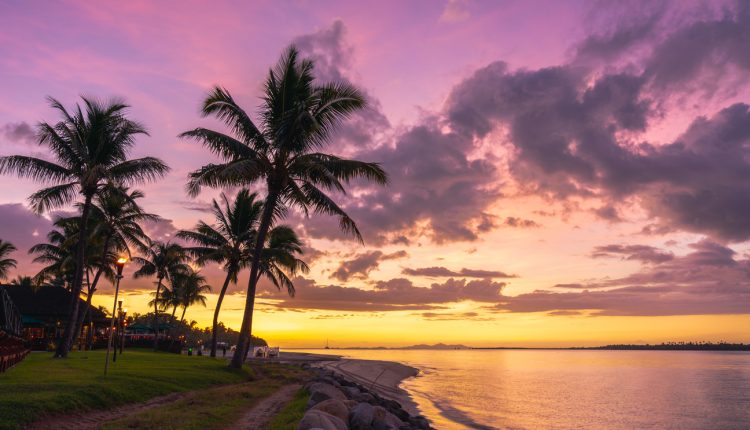 Though the country's borders remain largely closed down, figures in the Fiji government have begun to encourage visits by UHNWIs.
In a tweet, prime minister Frank Bainimarama outlined Fiji's attractiveness to billionaires in unusually frank terms.
"So, say you're a billionaire looking to fly your own jet, rent your own island, and invest millions of dollars in Fiji in the process," he wrote. "If you've taken all the necessary health precautions and borne all associated costs, you may have a new home to escape the pandemic in paradise."
Fiji's attorney general, Aiyaz Sayed-Khaiyum, also announced during a national budget consultation that 30 "high net-worth individuals" from "a very well-known company" would soon be flying in to the country, though he did not share details.
"They are coming in their private jet, and then they get on the seaplane, and then they go to the island and they stay there for three months," he said, noting that the country is striving to find a balance between managing public health and also "opening up the economic pathways".
Fiji, which comprises some 300 islands in the South Pacific, depends heavily upon tourism. It is estimated that the tourist trade accounts for 40% of the nation's GDP. Although Fiji has remained largely unscathed amid the COVID-19 pandemic, having confirmed only 18 cases and 0 deaths within its borders, the nation's economy has nonetheless been strangled by the downturn in international travel.
In recent weeks, Fiji has begun to explore a "blue lane" initiative that would leave Port Denarau Marina open for travel via yacht. If successful, Bainimarama has floated the possibility of the initiative being expanded to other parts of the country.
"If their journey to Fiji will take 14 days or longer uninterrupted at sea, once they dock in Fiji and show proof of a negative test result, everyone on board will be screened by the Ministry of Health for symptoms. If they're deemed to be healthy, their yacht will be allowed to freely visit other ports throughout Fiji," he explained.