Why You Need Legal Counsel Before You Start a Construction Business
Construction is a multi-billion dollar industry right now and will grow even more profitable in the years to come.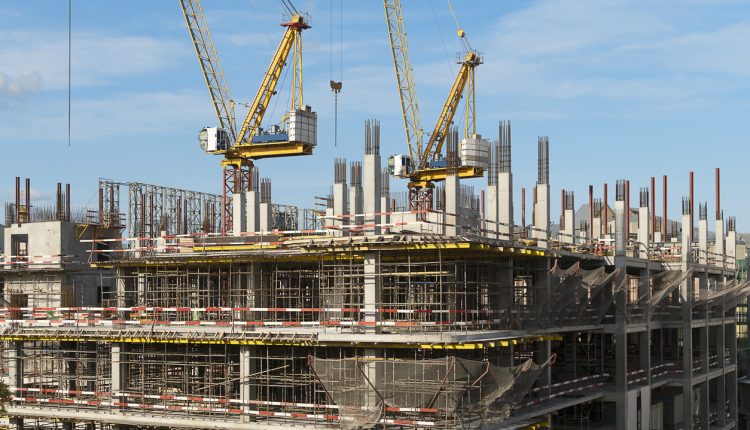 According to the US Small Business Administration, the majority of fast-growing small businesses and startups have connections with construction fields and areas. Whether we talk about finishing contractors, utility systems' constructions, or even industrial constructions, developing a business in this area has plenty of opportunities for success. However, it is not a comfortable industry to tackle. Besides the fierce competition, you will have to deal with plenty of legal matters that are strange to most entrepreneurs. So let's see why you need legal counsel even before you decide on your future company name.
Why Should You Get Lawyers Before Anything Else?
In any business, the first thing you hear as an entrepreneur is that you have to build the most reliable business plan in existence. Evidently, writing a good business plan is the first step to take, together with ensuring that you do have all the means necessary to turn the project into a business reality.
However, what few people tell you when it comes to starting a construction business is that you will need a lawyer almost every step of the way. The requirements of the construction industry make starting a business in this area quite a unique procedure. The continuance and development of a construction business require even more legal specialists to help you navigate the industry.
1. Build a Legal Business from the Start
The state, county, or town where you want to start your business usually have their specific laws in place, along with relevant regulations and standards when it comes to constructions – residential or industrial. You will need a bevy of certifications, licenses, permits, and registrations. They are all mandatory if you want to run a legitimate and successful construction business. Whether you wish to fix people's house roofs, install a new sewage system in a neighborhood, or build a new hi-tech green building for a corporation to use as its headquarters, you need to comply.
The continuance and development of a construction business require even more legal specialists to help you navigate the industry.
In most states, the legal aspects of starting a construction business are a maze, and a specialised attorney can help you make sense of, organise, and correctly file all the paperwork necessary to begin your construction SME from scratch. In some states, you need special licenses to install the HVAC equipment. In others, you need to present hefty folders of paperwork proving you have the authorisation to fix a client's plumbing and install a whole house water softener. And let's not even discuss the laws and licenses you need to dispose of construction debris and waste!
2. Understand Your Responsibilities as a Construction Entrepreneur
Construction work, from the simplest to the most complicated, is one of the most hazardous industries. As an entrepreneur, you need to be aware of and implement all the trade, legal, and regulatory requirements mandated by federal, state, and local laws. You need to ensure the safety of your company and your workers, clients, and the environment, among others.
When it comes to constructions, lawyers can help you build a thriving and legal friendly business even if you are a solo contractor that provided residents in the community with roof repairs or floor conditioning. An attorney will take you through the entire legal maze that relates to work-related injuries (to yourself or your workers), personal liabilities, workers' compensation insurance policies, damage to the clients' properties, the difference between liability as a freelancer or as a company, and more.
While you will need to engage an insurance company also in the process of building a construction startup, you will need an attorney to help you make sense of the policies. It is not news for any entrepreneur or CEO that insurance companies want anything but to pay if something wrong happens.
3. Make Sense of the Insurance Policies You Need to Have in Place
As a solo entrepreneur, you need to understand what insurance policies cover in case you suffer an injury while working on somebody else's property. An attorney will help you make the difference between liabilities in case your workers operating your machines damage a client's property or cause a client's injury.
Besides workers' compensation insurance, you might have to take other types of comprehensive insurance policies that will protect not only the company, but your workers, clients' assets, and even the machinery you lease from different suppliers. Talk to both your lawyer and insurer agent about:
General liability insurance;
Professional liability insurance;
Product and completed operations liability insurance;
Employment practices liability insurance;
Commercial excess liability insurance.
For your construction business – given it is risky – you might need one, several, or all types of available insurance policies to run a safe, legitimate, and successful business. An attorney will help you make sense of all of them and even recommend the best ones for the type of construction services you provide, the size of your business, and your business expansion plans.
4. Choose and Register Your Business Entity
Registering your business entity is, admittedly, the real step you take to turn your business dream into corporate reality. Having an attorney by your side at this point is crucial. Most often than not, you will most likely register a limited liability corporation (LLC). This business entity delivers manageable and comprehensible options for you to pay your SME business taxes. Moreover, an LLC allows you good coverage of your assets in case you encounter financial difficulties along the way, or if you face legal issues.
Registering your business entity is, admittedly, the real step you take to turn your business dream into corporate reality.
However, depending on the construction business model, an attorney can help you choose the right LLC for your needs. You can go for a single-owner structure, for instance. In this case, a lawyer can help you understand and meet the requirements of said LLC with those mandated by operating as a private construction contractor. If you want a multi-structured company, an attorney will help you understand how to file and pay taxes when people receive salaries from your firm.
5. Access Loans and Financing
Please discuss with your lawyer about buying construction equipment versus leasing it. Such contracts and policies come with their fair share of legal and financial opportunities and drawbacks. Moreover, in case you need construction-specific business loans, your attorney can help you choose between a Small Business Administration (SBA) loan, a business line of credit, a startup loan from a bank, etc.
Bottom Line
We no longer live in the times when an entrepreneur only needed a dream and a budget to make a business work. Now, a legal team should be among the first things you "shop" for even before you file the paperwork for a construction startup. It may be pricey to get attorneys for all the aspects of your business, but, in the long run, they can save you a lot of time, effort, money, and legal troubles, especially in such a high-risk industry.