How COVID-19 is Reshaping the Staffing and Recruitment Industry
We're halfway through the year and it's safe to say that 2020 has been extremely challenging for business owners. Those business owners who work in the staffing and recruitment industry have also been adversely impacted by the COVID-19 pandemic.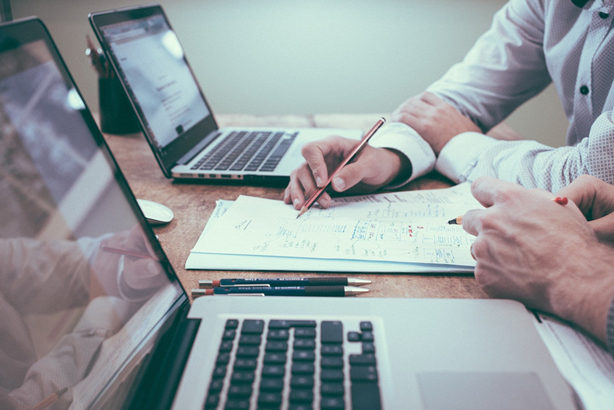 There are several things CEOs and other business leaders in this industry will need to consider when navigating the latter half of 2020 and beyond. However, before we explore the future, we must first examine where the staffing and recruitment industry in the United States is now as a result of the pandemic and how it reached this point.
The staffing and recruiting industry encompasses the organisations that aid other companies in finding and hiring staff. The U.S. staffing industry, which previously boasted a market size of $152 billion has now fallen to roughly $119 billion since the COVID-19 outbreak; bringing it down to its lowest level since 2013. This represents a 21% decrease from 2019. As of 2017, the amount of revenue generated by the staffing industry was $144.5 billion; the virus' impact on the amount of revenue produced in this field remains to be seen.
The massive reduction in the sector's market size makes sense; given the scale of the pandemic, there has been a significant uptick in downsizing, making for fewer employability and hiring prospects. As of April 2020, 60% of American employers had reduced their job openings, with almost 25% of companies closing all their postings completely. The total number of job opportunities on Glassdoor as of early April was roughly 4.8 million, the website's lowest number of job postings since February 2017. Additionally, a Mercer survey conducted in March 2020, found that roughly 39% of American companies had implemented a hiring freeze due to the virus.
Though these shifts in the staffing sector may seem alarming, the industry is very likely to recover; every organization will need new staff at some point, even if it is at a much lower rate than before. While many companies have implemented an indefinite hiring freeze due to the economic repercussions of COVID-19, they will likely need to re-focus their energy and resources on hiring and recruitment post-COVID. It will be especially important for companies to exercise care and caution in their post-COVID hiring practices, given that recruitment constitutes one of the most expensive and time-consuming business operations.
There are many strategies and techniques that staffing and recruitment organizations can use to pivot their operations after lockdown has been lifted. Some of these strategies could include prioritising digital recruitment and onboarding, remote hiring, and the use of virtual interviewing technology over in-person processes. Companies may also need to reassess their recruitment strategies, candidate screening criteria, and applicant tracking systems.
It's no secret that the COVID-19 pandemic has significantly hindered the typical, day-to-day business operations across many industries, including the staffing and recruitment sector. While the market size of the industry in the U.S. has decreased notably, there is hope for the field on the other side of the pandemic. In order to achieve success and rebuild a sense of normalcy, staffing and recruitment agencies will likely need to update their procedures to adapt to a post-COVID workforce.