Navigating 2020 and Beyond: What Must Business Leaders Consider?
The new decade is off to an uncertain start, and business leaders can expect much more complication ahead. But with a commitment to innovation and agility, organisations can expect to grow far beyond their current state.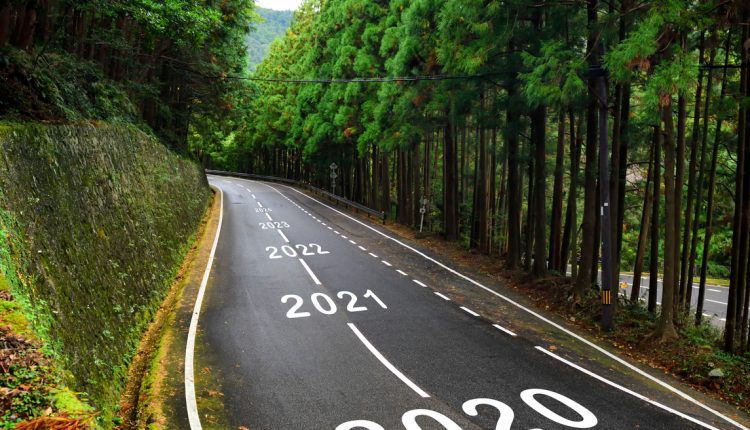 It's 2020 and business, society and the broader world are undergoing significant, coalescing change, led by the fast-spreading COVID-19 pandemic and its economic impact. Because of these developments, business leaders have an opportunity to re-focus their priorities and make a more positive impact than ever seen before, and technology plays a key role in that. And yet, many leaders are increasingly cautious of implementing change. Why? Patrick Nicolet, Chief Technology Officer at Capgemini Group, shares some insights with CEO Today.
In today's intrinsically complex landscape, this hesitancy is no surprise. Organisations are faced with navigating various societal and economic shifts in order to secure competitive advantage. Business leaders must learn to cope with this complexity and contend with the looming "unknown unknowns" – those unpredictable future outcomes and events resulting from all the shifts.
Amidst such a complex landscape, it raises an important question: how can business leaders make the right calls for their organisations today, tomorrow, and in 10 years' time? The answer to which is agility. Let's explore how that can be achieved.
The Right Insight Through AI
In the last few years, we have reached a fundamental intersection with technology resulting in a climate of uncertainty. When faced with such unprecedented change, it can be tempting to view quick-fire decisions and pre-emptive actions as the solution. However, making changes in this way is often a gamble stacked against your business – with decisions made from gut feeling rather than a review of concrete data.
It's far more important for business leaders to take a step back to ensure they understand the valuable data and insights AI can provide for your business. For AI to bring its maximum potential, you need to ask the right questions. This will help them make better decisions and identify business blind spots. If left unknown, these blind spots can cause untold damage to the future of your organisation as they suddenly represent key gaps in your overarching strategy or long-term operations.
This is why Capgemini created its Technomics series, to help leaders prepare and adapt in a world of 'unknown unknowns'. Leaders need to see AI as an enabler to solving these complexities and 'unknowns'. They don't always need to have all the answers at the start, but with AI at your disposal, finding the best solution will become a lot easier.
Leaders need to see AI as an enabler to solving these complexities and 'unknowns'.
Reskilling and Emotional Intelligence
Another key opportunity for those seeking a competitive advantage is to move to a business model where agility and collaboration are central. Investing to reskill your workforce will return huge value for both your employees and your business.
From a skills perspective, there is a vital need for greater alignment between culture and technology in the enterprise. For example, emotional intelligence skills – such as self-awareness, self-management, social awareness and relationship management – are just as important as IQ. Over the next ten years, EI skills will be a critical competitive advantage as technologies like AI become mainstream and routine tasks are automated.
The demand for skills like EI is already set to increase six-fold in the next 3-5 years, meaning that recruitment and training in this area is a must. If these areas fail to adapt, companies will be left unable to reap the benefits AI has for the business.
Taking a Collaborative Approach
With multiple technology shifts occurring simultaneously, today's businesses are now functioning as cross-industry ecosystems. Shifts that are broad, complex, and at high velocity are driving new levels of disruption and value creation that are designed to serve societal needs. The risks of not acting or acting in yesterday's innovation paradigms are far too great. The current situation demands doing something beyond the ordinary. Organisations must confront the new realities and develop an intrinsic ability to apply innovation.
This can't, and shouldn't, be done in a silo. It's imperative that businesses take an ecosystem approach – working in collaboration with start-ups, academics, and partners – to succeed. These ecosystems do not, by definition, do everything together always, but rather organise themselves when it's necessary to achieve the desired result.
Against this backdrop, the biggest impact of technological innovation is still to come. Rapid advances in AI, security, 5G and data are dramatically evolving the future of both business and society, with data operating as the key currency. As a result, businesses which have historically operated in silos risk being left behind if they are unable to change to a collaborative, open structure.
The Future Workforce
It's critical to keep in mind that the entire dynamic of the modern workforce is changing and evolving our societal norms and expectations in the process. Over the last two years, the workforce welcomed the first generation not to be born into an analogue world. In the next 10 years, this generation, along with millennials, will become most the workforce and consumer base.
Businesses must keep this in mind as they consider the impact of their decisions on society's collective digital happiness and use it as a guiding principle to ensure they are making ethical decisions. This can then become a source of sustainable competitive advantage.
It's critical to keep in mind that the entire dynamic of the modern workforce is changing and evolving our societal norms and expectations in the process.
The focus for technology companies must remain on what is right for society in order to ensure continued growth and relevance for the business. Key societal challenges – for example, climate change or the impact of an ageing workforce – will be best addressed via organizations which commit to a progressive, open, and agile structure; supported by a new, decentralized technology landscape.
The rate of change in the new decade will outpace any that has come before. The organisations which will thrive are those which remain clear on the purpose of their business, explore their 'unknown unknowns' and create a culture that is able to embrace a permanently evolving landscape.