4 CEOs Making Waves During the COVID-19 Pandemic
While the threat posed by coronavirus is set to dominate 2020, the world's most influential CEOs and business leaders have risen to the challenge of enduring the crisis, and some have even managed to thrive in it.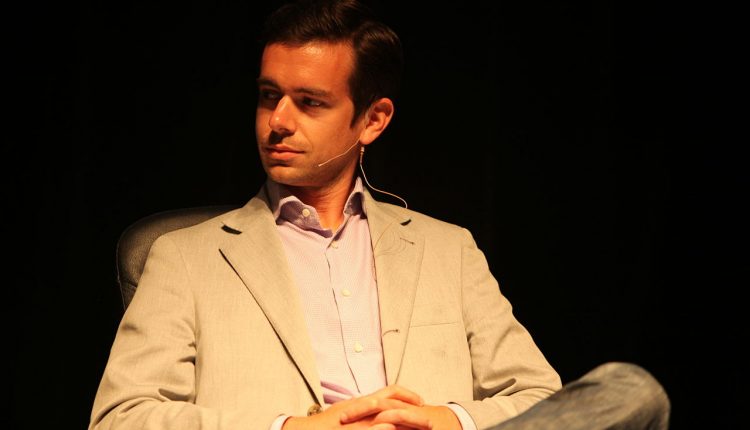 Whether or not they happen to be household names, these company heads each hold significant influence in their respective industries, and their actions as leaders have become newsworthy even during this global health crisis.
Jeff Bezos (Amazon)
The world's richest living man has been far from silent during the COVID-19 pandemic. The mass shuttering of physical retailers has rapidly accelerated customers' migration from the high street to the internet, with Amazon reaping the profit. Owing to his 11% stake in Amazon as its founder, Jeff Bezos has stood to profit enormously from this surge in online purchases, with his personal fortune having increased by $24 billion as of mid-April – and more recent reports have estimated that he may be in line to become the world's first trillionaire by 2026.
Naturally, Bezos's enormous wealth has drawn attention as COVID-19 relief efforts grow increasingly expensive. Some of Bezos's early actions in the face of the pandemic include a $100 million donation to food bank Feeding America, and reassurances to investors in Amazon's annual letter to shareholders that the company would regularly test its employees for COVID-19 symptoms, spending upwards of $4 billion on protective measures. Recognising the international threat of the pandemic, Bezos also called for "Regular testing globally, across all industries" to best protect lives and the economy.
Despite these claims, however, Amazon has come under fire for its policies several times during the COVID-19 crisis. By firing employees protesting lax safety measures and even finding its French branch temporarily shut down for allegedly failing to adequately protect its warehouse workers, Amazon has come under a cloud of negative press. It remains to be seen whether Bezos can act to regain the goodwill generated by his initial acts of philanthropy.
The mass shuttering of physical retailers has rapidly accelerated customers' migration from the high street to the internet, with Amazon reaping the profit.
Akbar Al-Baker (Qatar Airways)
Every industry has been impacted by the COVID-19 pandemic, and perhaps none more so than air travel. Plummeting demand has brought global airlines to the brink of bankruptcy, with companies like Flybe and Virgin Atlantic having already sunk. Qatar Airways has not escaped harm, having recently moved to lay off 9,000 of its 46,000-strong workforce in order to stay solvent, but under CEO Akbar al-Baker, the company has also gained significant attention for its charitable policies during a time when travel has been strangled.
As one of the larger airlines that has continued to operate during the pandemic, Qatar Airways has focused on arranging repatriation flights for those stranded abroad, and has retrieved more than 26,000 individuals to date. Al-Baker has proudly characterised these efforts as showcasing Qatar Airways' desire to be "a reliable partner when we were needed the most".
Another of the company's more significant acts has been granting free tickets to healthcare workers, valid until December 10 2020. Al-Baker described the policy as a show of gratitude for the professionals' work, which "has saved hundreds of thousands of lives around the world." On top of granting these free tickets, al-Baker has announced that healthcare workers will receive a 35% discount at retail outlets at Qatar Airways' hub at Hamad International Airport until the end of the year.
Jack Dorsey (Twitter)
While office-based companies worldwide have been forced to adapt to new remote working policies, Twitter CEO Jack Dorsey has outright embraced them. In an email to the 5,000 staff of Twiter, Dorsey stated that the social media company's remote working policies would be maintained for the entire duration of the pandemic, and even beyond that.
Those who wished to continue working from home after lockdown measures were lifted, Dorsey claimed, would be allowed to do so "forever", while those who wanted an eventual return to their offices would be accommodated too.
This is far from the only move that Dorsey has made to address the threat posed by the coronavirus pandemic. In April, he made headlines again by donating a staggering $1 billion worth of equity in his company Square to Start Small LLC to fund international COVID-19 relief – the largest single donation of any individual to anti-COVID efforts since the virus was discovered, and roughly equal to 28% of his net worth. Once the pandemic is "disarmed", Dorsey stated, the focus of the funds would shift to girls' health and education as well as Universal Basic Income.
Elon Musk (Tesla)
In stark contrast to Dorsey enabling his employees to work from home, Elon Musk has re-entered the spotlight recently by doing the exact opposite. On 11 May, Tesla employees were informed by Musk in an e-mail that the company's electric car plant in Fremont, California, would reopen immediately in spite of the local government's shelter-at-home measures.
There were signs of this confrontation brewing, the Tesla CEO having regularly vented his frustration with lockdown measures on Twitter. Days before the move to reopen the Fremont factory, Musk filed a lawsuit against Alameda County, stating online that "The unelected & ignorant 'Interim Health Officer' of Alameda is acting contrary to the Governor, the President, our Constitutional freedoms & just plain common sense!"
Musk is hardly one to shy away from controversy, even in a crisis. 2018 saw him accusing one of the cave divers involved in the rescue of twelve boys and their football coach of being a "pedo", causing Tesla's share prices to tumble. No controversy has been enough to shake Musk from his position, however, and there are already signs that his latest move is already blowing over as Alameda County officials have agreed to let Tesla's factory reopen.