What You Should Think About When Choosing Your First Shared Office Space
Choosing a shared office space may be the right decision for your company. Find out what you need to consider to select the best-shared office space for your team.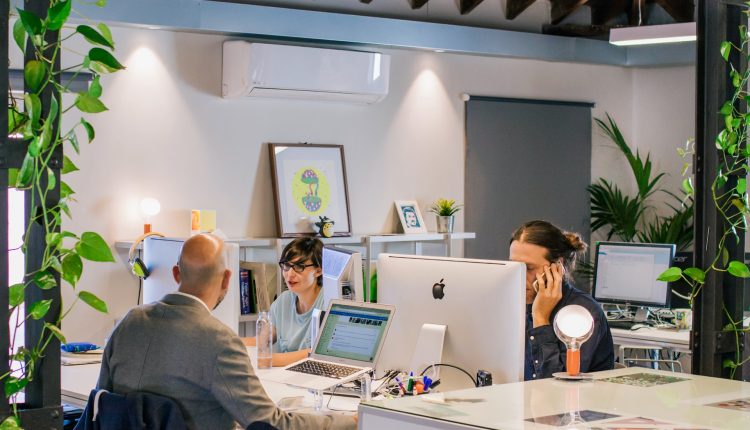 It's great when your employees perceive their office working time not as hard labor, but rather they experience the pleasure of the place where they work every day. Many business leaders are well aware that to retain talent, they need not only to create attractive working conditions but also to take care of the place where specialists will be every day. 
Companies are trying to get away from traditional office spaces and give their employees more freedom, preferring shared office spaces. They are now on the rise, so finding one is not difficult, because the choice is huge. Moreover, if you are ready to find neighbors, then you can list your shared office space.
However, you shouldn't choose the first place you see, as the working conditions and amenities may vary. To delight your employees every day, you should carefully choose your first office space, which you will share with other specialists from different companies. 
Things to look out for
Large selection of versatile desktops 
Until now, many employers prefer to design their offices in such a way that each specialist has his desk. On the one hand, this is convenient, because employees do not need to think about where they can spend their working day. On the other hand, sitting at a desk in one position all day means a lot of inconveniences, which negatively affects the physical condition of your employees. 
Now when choosing office furniture, you can see diverse desks that are not just classic desks. You can find standing and height-adjustable desks, computer desks, and many more. 
Giving employees the choice of where they can sit will greatly improve their mood. Tired of the computer desk, they can easily move to a standing desk or simply choose a different desk located in a dark place or vice versa under the sun, depending on their mood and physical comfort. 
Availability of office space 
It won't matter at all if you are investing in a shared office space that will be equipped with a variety of modern office furniture or advanced office equipment if your business space is located far away. No one wants to drive to a trendy office space for two hours and the same amount of time to drive home after work. 
Understandably, you won't be able to please all of your employees as they may live in different parts of the city. However, you need to understand how your employees get to work. If the majority prefers public transport, then your office center should be located near public transport or subway stops. Even if many of your employees drive their vehicles, you should also take care of accessible parking for their cars. 
Many office spaces offer, in addition to renting the space itself, the rental of parking spaces. If there is no such option, then you should study the area for available parking lots. 
Reliable and fast Internet connection 
This may seem like an absolute no-brainer since everyone needs the Internet, and everyone uses it in their workspaces. However, in the feedback from employers renting office space, one can detect their dissatisfaction with the speed of the Internet or its unreliability. 
You don't want to feel uncomfortable at work because of such a trifle. This can be not only annoying but also cause a decrease in the productivity and efficiency of your employees. When choosing one of the spaces, you should discuss this issue first during the conversation with the tenant, so as not to face the lack of Internet or its slow speed later.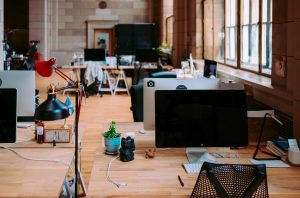 Big kitchen 
Regardless of how many people work in your company and how many people will be coming into your office space every day, you should make sure that they have a convenient and comfortable place where they can dine. It's great if there are many cafes or canteens near your space where employees can have an inexpensive lunch if they want, but the office should also have a specially equipped place for this. 
In addition, the size of the kitchen is also important. If two or more companies work at once in your shared office space, then everyone may not have time to eat during lunch. Because of this, many will have to delay their lunch break or start eating earlier. In addition, make sure that there is a large refrigerator and all the necessary cutleries. 
Availability at any time 
Companies wishing to work in shared office spaces can work at different times. One company may have a regular 9 to 5 schedule, while another may have a loose schedule. Employees with a more flexible work schedule may want to come to the office at different times of the day. 
However, not all office centers offer access to offices at any time of the day or night. If your employees work at different hours, and sometimes even come to work on weekends, then this can become a serious problem.  
In addition, the specifics of your company may differ from all others. If you work with foreign clients that you contact at night, then your space's opening hours should be flexible. If you prefer a non-traditional work schedule, you should discuss all possible options with the tenant so that your employees do not experience inconvenience. 
Conclusion
Today, employers are striving to give their employees more flexibility and freedom. This is quite difficult to achieve in traditional office spaces, which is why many companies prefer shared office space. These spaces vary, so you can find the best solution for your company. Before making a choice, you should find out about all the conditions and amenities.