Want to give your e-commerce website the best chance of success in such a competitive market? Here are 7 helpful tips to follow!
How can you give your website the best chance of succeeding?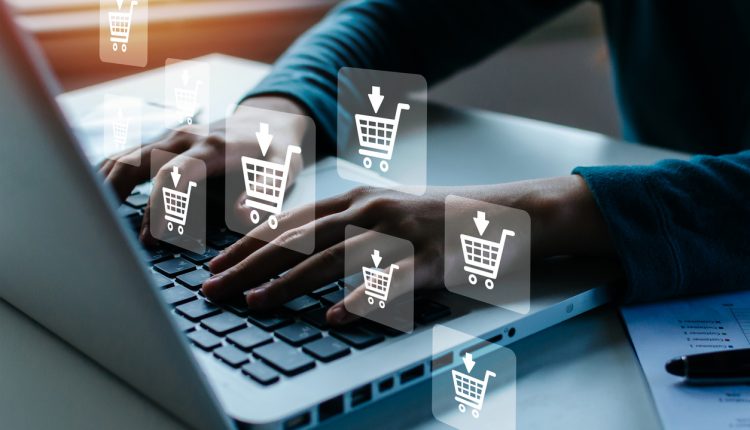 #1 – Use a high-quality e-commerce platform
Today, you don't need to worry about spending lots of time building an e-commerce website from scratch or dishing out tons of money to pay somebody to make one for you. Simply select a high-quality e-commerce platform and create a professional online store that matches your vision for your brand in just a few steps.
Remember that not all e-commerce solutions are created equal, though. Your chosen platform should make it easy for you to not just launch your site but also manage it. Do your research and make sure that you select one that has all the features you need, fits your budget, and provides responsive customer service if/when issues occur.
#2 – Ensure that your site is easy to navigate
One of the top reasons that e-commerce entrepreneurs may find that their online store is not selling is that their websites are challenging to navigate. When site visitors can't easily arrive at their desired destination on your site, it creates a frustrating shopping experience. This can then lead them to exit your online store and buy from your competitors instead.
Aim to provide an easy-to-navigate website by using a clutter-free design, simple menus, and a search bar so that potential customers can quickly find what they're looking for. You can also check your site's loading speed with a tool like PageSpeed Insights to make sure that your pages load rapidly for visitors.
#3 – Optimize your product pages
E-commerce has many advantages over traditional commerce, but one drawback for consumers is that they can't see or touch the products before buying them. It's therefore essential to optimize your online store's product pages to provide an accurate representation of your products and boost sales.
Add high-quality photos presenting your product from various angles and a detailed description describing the specifications and benefits of the item to help shoppers imagine what it would be like to use it. In addition, feature reviews from people who've already bought the product increase consumer confidence. Also, include a clear call-to-action button on the page to make it easy for customers to add the product to their shopping carts.
#4 – Prioritize SEO
When you're first starting in e-commerce, most shoppers in your target market probably won't head directly to your website when they're looking to buy a product you sell, as they won't know that your brand exists. According to Statista, almost a third of worldwide shoppers begin their search for products on search engines like Google.
To get your online store to climb the rankings in the search results, you'll need to work on your search engine optimization (SEO). Prioritizing SEO best practices can help you increase your visibility and drive more traffic to your website, ultimately leading to more sales for your business.
#5 – Use personalization
Shoppers have an extensive array of online stores available to them these days. It's therefore more important than ever to do what you can to strengthen the relationship you have with current and potential customers alike. One particularly effective strategy for building customer loyalty is to provide a stellar shopping experience, namely with personalization.
This entails, for example, offering personalized product recommendations based on a shopper's prior purchases or web activity. By giving your customers suggestions for products that may interest them, you can help them discover new items relevant to their wants and needs and incite purchases.
#6 – Make your site mobile friendly
Take a glance around you and you'll understand the prevalence of smartphones in the modern-day world. It's no surprise then that a growing number of e-commerce purchases are being made from mobile devices, with Insider Intelligence predicting that retail mobile commerce will amount to 43.4% of total retail online sales in 2023, a 1.6% increase from 2022.
To avoid missing out on what could potentially be a significant number of sales from mobile shoppers, be sure that you have a mobile-friendly website. Whether users are navigating your online store from a laptop or a smartphone, they should be able to have an enjoyable shopping experience and complete purchases with no trouble.
#7 – Simplify the checkout process
After site visitors have decided to buy something from your online store, they should be able to finalize their orders without any hassle. A multiple-page checkout filled with complicated forms to fill out can frustrate shoppers and cause them to abandon items in their shopping carts and leave your website.
Encourage people to buy from your store and return for future visits by providing a simplified checkout process and limiting the number of steps needed to complete a purchase. Use a one-page checkout if possible and don't require your customers to create an account on your site.