How to Put a Stop to Your Small Business Money Losses
Economic uncertainties make it even more difficult to keep your small business afloat.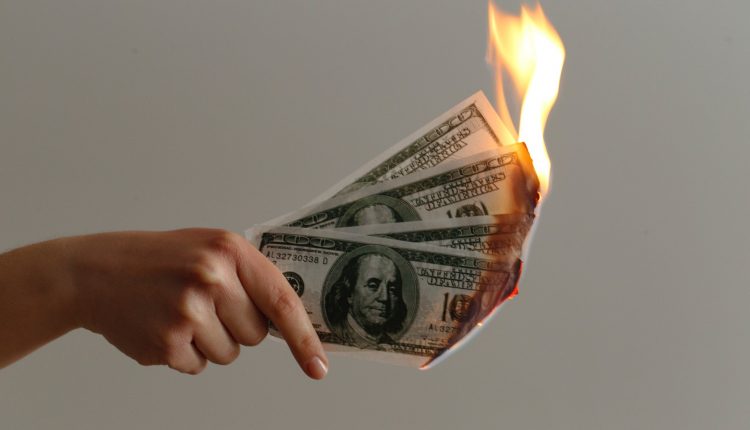 There are certain rewards and risks associated with every business. If you are a small business owner who wants to learn how to secure your venture from financial losses, keep on reading this article. We are going to talk about what operating at a loss means and the best ways to avoid it.
What Does Operating at a Loss Mean?
Many people are scared of financial disruptions. You can't predict how your venture will develop and whether it will be able to cope with temporary monetary issues. Whether you are a startup owner or have an established small business that still tries to recover from the global pandemic, it's common for ventures to operate at a loss. What is operating at a loss? 
This is when you spend more than you get in profit. If your venture is losing more funds than it's giving you, it's necessary to make particular changes to avoid bankruptcy. When the situation is urgent, a Paydaysay instant cash advance app can be of great help as the way out. 
Getting a small loan may help you recover your business and work through the tough period without shutting it down. Such periods of financial loss may happen when your venture grows or when you launch it.
How can you know if your venture is operating at a loss?
● Your bank balance is negative
● You don't have enough funds to cover the bill payments
● Your business doesn't bring you enough profit, or you don't sell the necessary amount from your forecast.
Top Ways to Secure Your Business from Financial Loss
Thousands of people want to have and set up their ventures. Statistics on the size and economic data of small businesses in the USA show that there are over 20.7 million ventures with less than 500 employees. The annual wage per business is $360,686, while the annual salary per employee is $60,310.
Source: https://www.statista.com/chart/21412/small-business-facts-in-america/ 
If you want your enterprise to succeed and prosper, you must be flexible and organized. Owning a business demands a lot of focus and determination. Revenue might be lost when you least expect it. Here is what you should do to protect your small business.
#1 Look at the Big Picture
You need to not just concentrate on existing problems but step back to see the big picture. Getting an overview of what things should be changed and what works well for your venture is essential. 
This strategy is useful for defining the scope and size of your current issues. Also, you will better understand your company's business model and realize its weaknesses and strengths. To lower the chances of recurring issues, it's essential to scrutinize the weaknesses and strengths of your business and employees.
#2 Concentrate on Online Presence
These days, it's important to have website accessibility and an active online presence for a venture to prosper and develop. What does an active online presence mean? It means you should have a user-friendly website. Your potential customers need to have access to the products or services you sell. 
They should easily come to your site and buy your services or products. If your website isn't modern and user-friendly, customers won't have a reason to purchase from you.
#3 Keep Your Revenue and Customers Safe
Apart from the mentioned strategies, you also need to consider data security protection and cybersecurity. Make sure to keep your customers and their data safe and secure. If hackers can easily steal sensitive information, you will inevitably come across financial losses as well as the loss of client trust. 
Ensure you can protect your clients' private details from having customer faith and a good reputation. Be proactive with your small venture to prevent a data breach.
#4 Inventory Your Stuff
Small business owners have to deal with the payroll regularly. You need to ensure your funds are spent well. What can you do in this case? You should review your staff to check if every employee copes with their duties and does the job effectively. 
When a sudden financial loss occurs, you need to take inventory of your staff to review whether the right people are hired. Don't rush to hire the least expensive employees as they may not work as effectively as the employee, who will cost 20 percent more. When it's necessary to boost the efficiency of your venture, it's time to seek interviews and resumes.
#5 Get Professional Advice
After all, if you don't know what to do and how to prevent operating loss, you need to turn to professionals. A financial advisor may help your venture get back on track. 
You will be able to work out a plan to reduce expenses, increase your sales, and get more clients to avoid bankruptcy. A business advisor or an accountant will show you potential issues and develop strategies to avoid financial trouble.
#6 Stop Wasting Resources
When you just launch a startup, it's relatively easy to manage it. Once the venture expands, you need more time and effort to control all the aspects. You may begin wasting important resources that will lead to the loss of revenue or operating costs. For instance, you might overspend if you send too much paperwork with each shipment. 
Why don't you print less and utilize recyclable options instead? Of course, you shouldn't also have to replace the materials and equipment if it costs too much. You need to prevent waste of your money and perhaps re-train your workers on how to use materials properly.
The Bottom Line
Business owners may encounter financial difficulties from time to time. Can your small venture prosper in a bad economy? It depends on the venture, how it is structured, and whether the business owner can adjust it to retain profit. 
It's important to follow special strategies on how to reduce operating losses and implement new methods that will help your business develop even during challenging times. Your priorities are to see the big picture, stop wasting resources, keep your clients and revenue safe, and inventory your staff.