Woman-Owned CRP & its Commitment to Diversity & Inclusion
Dr. Carolyn B. Rudd is the Founder, President and CEO of CRP, Incorporated (CRP) and she just completed serving two one-year terms as the Board Chair of the District of Columbia (DC) Chamber of Commerce. As a thought leader and an award-winning minority female entrepreneur, she's a well-respected public speaker, industry expert, minority business advocate, advisor, and mentor. We caught up with her to hear about CRP and the journey she's been on with it.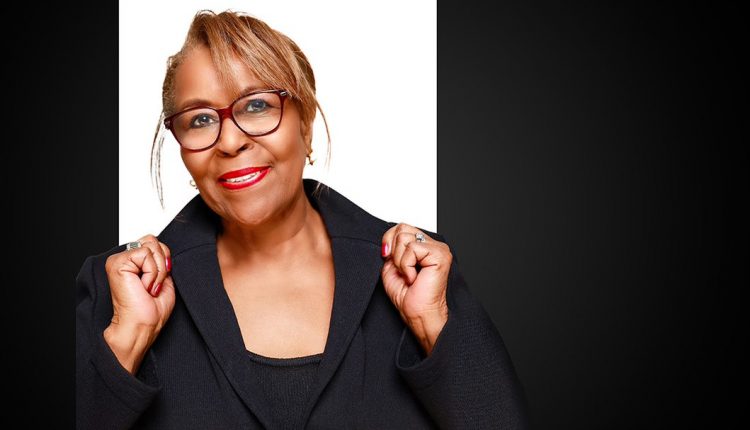 Please introduce us to CRP. 
CRP is a minority, woman-owned social policy research firm offering Federal agencies, state and local governments, institutions of higher learning, and nonprofits a portfolio of customised, technology-based solutions in five practice areas: (1) research, evaluation, and policy assessment; (2) program management; (3) staff augmentation; (4) training and technical assistance; and (5) meeting logistics support (to include virtual).
CRP has earned a stellar reputation as one of the leading minority-owned businesses and professional services firms in the Greater Washington metropolitan area.
As CEO, I am responsible for the strategic leadership and management direction of the firm, ensuring both optimal operational and fiscal performance to deliver high-quality services. I serve as the executive point of contact on all contracts; and thus, provide oversight to contracts varying in scope and complexity and ranging in size from $25,000 to over $20 million. When required, as a seasoned proposal writer and research manager, I provide substantive conceptual and technical contributions or input to proposal development efforts and CRP's quantitative and qualitative research engagements.
What are CRP's strengths?
CRP's greatest strength is its multidisciplinary and highly trained staff with technical excellence and diverse specialised capabilities. Our staff and consultants include evaluation practitioners/specialists, research scientists, survey methodologists, statisticians, and subject matter experts (SMEs), who apply requisite skills and expertise in defining policy problems or conditions, elucidating theoretical constructs, and evaluating program initiatives and their impacts.
Additional differentiators that set CRP apart include:
Our success in conducting and managing numerous survey research and evaluation projects spanning multiple policy areas.
CRP's reputation as a proactive, trusted, and collaborative solutions strategist.
CRP's verifiable record of exemplary past performance with documented reviews from clients on achieving high customer satisfaction.
Our demonstrated ability to create change and impact in client agencies using rigorous data analytics.
CRP's strong and responsive client-driven orientation in delivering high quality and value-added services – on time and within budget.
What's the history of CRP? 
I founded CRP in September 1988 to impact social policy and provide employment opportunities, particularly for minorities.
CRP's first government contracts were with the Federal Substance Abuse and Mental Health Services Administration (SAMHSA) and the District of Columbia Public Schools (DCPS). These efforts led to partnerships with the Centers for Disease Control and Prevention (CDC), the US
departments of Interior, Labor and Education and several other agencies. After graduating from the Small Business Administration's 8(a) program (2002), CRP developed a strong corporate infrastructure and won several multi-million-dollar contracts from SAMHSA and the US Department of Education, which improved our competitive position and financial bottom line. Over the past five years, CRP has partnered with five DC government agencies providing social policy research and program management support services.
CRP has provided customised solutions to meet the needs of clients in three domains:
Staffing Augmentation
Our staffing augmentation solutions include placing temporary, temp-to-hire, and permanent personnel in administrative, technical, and other professional positions. In particular, CRP has recruited and placed full-time and part-time call centre representatives (CSRs), quality assurance analysts, and operations supervisors in four call centres in DC. We are now the go-to or "preferred vendor of choice" because of our ability to: respond to surge requests, provide qualified local candidates, and being available and flexible with our clients.
Our CSRs provide the highest level of customer interaction services (inbound and outbound) to DC residents, businesses and healthcare service providers through our proven virtual work-from-home model.
As trained, knowledgeable and trusted sources of information, CSRs can provide multi-channel solutions (e.g., telephone, email, chat) in close coordination with the client. Our CSRs:
Handle inbound and outbound inquiries with consistency, understanding, and responsiveness.
Leverage integrated, scalable contact centre technologies (e.g., Avaya Contact Center and Amazon Workspace) to improve customer satisfaction and operational efficiency.
Provide short notice and ramp up capacity for urgent, unexpected surges of activity.
Consistently meet and often exceed rigorous contact centre performance metrics.
Utilise a knowledge management system to ensure accurate, quality responses to inquiries at the touch of a button.
Offer significant bi-lingual capability.
Adhere to a systematic methodology of continuous quality improvement processes.
CRP has earned a reputation for delivering staffing solutions to include surges in staffing requirements. In 2020 (within 12 months), CRP recruited and screened over 300 applicants and onboarded approximately 110 CSRs. In early 2021, we delivered an urgent staffing request, hiring over 100 CSRs within seven days.
The keys to our staffing augmentation solutions include:
A comprehensive database of vetted candidates able to fill a broad range of positions.
Our ramp-up capabilities with a demonstrated record of meeting staffing commitments.
CRP's network of contacts that enables us to implement inclusive recruitment channels and processes.
Our tested recruitment methodology, which includes developing a customised recruitment plan for each assignment/staffing request.
Regular performance monitoring to identify and remove employees not meeting client expectations (when contracted to do so).
An onboarding process that begins with the acceptance of an offer and continues through the first month of employment (unless the client has other requirements).
Survey and Evaluation Research for Evidence-Based Policymaking 
I believe that policy and practice grounded in evidence produce better outcomes, leading to more effective policy decisions and more informed decision-making. This is particularly significant in that Federal and state government agencies are increasingly emphasising the use of evidence to guide policymaking and improve program results. This underscores our corporate motto: Providing rigorous research and data-driven, technology-based solutions.
We specialise in executing evidence-based solutions aimed at understanding the effects of programs and policies and how they can be improved. These solutions include applying theoretically grounded, methodologically rigorous quantitative and qualitative approaches to the examination of social intervention programs and phenomena. We understand the different assumptions underlying quantitative and qualitative research methods and how the different approaches influence the questions asked, statistical analyses used, inferences made, and conclusions drawn. CRP has collected rigorous research evidence via surveys assessing policy questions for clients in multiple areas including, but not limited to, policing, environmental sustainability, and remote work.
We have built evidence across these disciplines by deploying our data scientists, research methodologists, and statisticians who meet the highest standards of data quality and statistical rigour. Our statistical expertise assures that data are gathered and analysed to produce high-quality statistical products while protecting confidentiality, privacy and security. The statistical expertise CRP applies includes anticipating and addressing the needs of data users and providers, executing statistical techniques that maximise the quality of statistical outputs and implementing data management best practices.
CRP offers its clients a wide range of qualitative capabilities, including case studies, cognitive interviewing, content analysis, ethnographic studies/research, focus group research, key informant interviews (virtual, in-person, telephone), and participant observation. As a result of our cognitive laboratories (interviews) and focus group research, we have developed specialised expertise in generating qualitative evidence in hard-to-reach populations.
Our evidence-building activities have included policy assessments and all types of program evaluations (e.g., formative, process, and outcome) using the most rigorous designs, as appropriate. Along with choosing a particular evaluation design, other factors that CRP considers in designing an evaluation study include the following:
All potential sampling methods, including sampling frame, study setting and sample size; the criteria for inclusion and/or exclusion, anticipated sampling list, method of selection, and group assignment; running of a power analysis; and estimation of attrition, along with information explaining the basis for the estimation, and how it will be handled.
How the data will be collected, who will collect it, what procedures will be used, and what basic research protocol will be utilised for data collection.
Instruments and data processes/data collection forms and descriptions of their domains of information collected.
Procedures for the training of researchers/interviewers, data collection, and handling of human subjects/confidentiality issues.
Data analysis and evaluation (statistical procedures and methods utilised to analyse the data for each hypothesis being tested and how missing data will be handled).
Possible hazards to evaluation personnel and study participants, and procedures to prevent potential harm.
Meeting Logistics Support 
CRP also specialises in creating customised meeting, conferencing, and events planning solutions encompassing all aspects of virtual, hybrid, and in-person meetings. Our certified virtual events and meeting management planners can provide innovative solutions to our clients' meeting- and events-related needs. Our customer-focused approach includes a team of talented professionals possessing the tools and insights critical to ensuring positive outcomes for meetings. We manage all possible meeting requirements for multiple and simultaneous meeting formats, including conferences, seminars, workshops, trainings, symposia, and roundtables. We coordinate and manage meeting logistics solutions that advance one or more of the following client objectives: elucidate substantive policy; transfer new knowledge, technologies, and best practices; engage in deliberative and constructive dialogue; forge collaborative frameworks; craft research, methodological, and/or programmatic paradigms; facilitate research synthesis and dissemination; and impart technical assistance and training. We incorporate the latest in meeting technology, such as online registration, development of file-shared networks for high-quality meeting programs, creative and interactive websites for promoting meetings, videoconferences, webinars/WebEx meetings, and meeting documentation or proceedings for publication and/or dissemination on the Web.            
CRP has provided meeting logistics solutions to an array of Federal agencies that have advanced their mission-critical priorities, policy goals, and strategic imperatives. These clients include SAMHSA, the Health Resources Services Administration (HRSA), the Office of National Drug Control Policy, the CDC, and the US departments of Interior, Justice, Labor, Transportation, and Education. Meetings implemented for SAMHSA addressed mission-critical priorities in a broad spectrum of policy areas, such as the behavioural health of returning veterans, substance abuse prevention, underage drinking, co-occurring substance use and mental disorders, behavioural health and HIV/AIDS prevention, health disparities, and methamphetamine prevention. For HRSA, CRP planned and managed a series of regional workshops over five years that trained state and local maternal and child health professionals on data analysis skills for analytical and reporting purposes.
Since 2003, CRP has provided meeting logistics solutions to the National Center for Education Statistics (NCES), within the US Department of Education. Our work with NCES has centred around the National Assessment of Educational Progress, or NAEP, generally referred to as "The Nation's Report Card." As the principal technical support contractor to the NAEP program, CRP's meeting logistics support services assist the agency in meeting its mission-critical goals in response to major trends, such as the emergence of "high stakes assessments," rapid advances in assessment technologies, and a changing assessment data infrastructure. During our two-decade NCES/NAEP partnership, CRP has coordinated scores of NCES/NAEP meetings advancing their priority areas, including quality assurance, validity studies, principals' leadership, high school transcript studies, assessment development, education technology, and equity. Our management of virtual, in-person, and hybrid meetings have enhanced NAEP's continued and recognised status as the "gold standard" of student assessments.
The COVID-19 pandemic transformed the business model for meetings and other events, with agencies and other organisations relying more on virtual approaches. During the pandemic, CRP pivoted to provide logistical support to NCES via an expanded level of virtual meetings. We offer clients experience in navigating virtual technologies and working with platforms (Teams and Cisco WebEx). We provide creative and innovative approaches, including an unlimited number of video and webcam streams, customisable meeting layouts and templates, and the use of multiple in-meeting pods for notes, chatting, questions and answers, video, application sharing, whiteboards, and other activities.
What have been CRP's achievements over the past 12 months? 
In 2022, CRP was recognised with the prestigious Moxie Award, which annually celebrates organisations in the DC metropolitan area that have demonstrated moxie (e.g., boldness, courage, innovation, risk-taking) in business.
CRP received the award for the woman-owned business category for its bold pivoting to a new practice area: staffing augmentation. From 2020 to 2022, CRP experienced phenomenal growth from 14 full-time staff to an average of 132 full-time employees or a growth rate of 900%. During this same period, CRP was retained by a DC government agency to assess the agency's remote work pilot program. The pilot program assessment employs a quasi-experimental design to evaluate the feasibility of the agency's hybrid work model.
What excites you about the future? 
CRP recently was awarded a Procurement of Research Evaluation and Statistics Task Orders (PRESTO) Indefinite Delivery/Indefinite Quantity (IDIQ) contract with the U.S. Department of Education: Institute of Education Sciences (IES). This award will expand and increase CRP's opportunities to bid on future work within the IES divisions. The possibilities are unlimited!
I am also excited about expanding our national exposure via additional contracts and partnerships both in the private and public spaces.
As a DC Certified Business Enterprise (CBE), CRP is excited about the potential growth in responding to the city's Mayoral DC Comeback Plan. This economic strategy framework outlines the mayor's vision for post-pandemic growth for the city and particularly in the downtown area over the next five years.
The plan emphasises the importance of workforce development and its alignment with housing, job creation and financial growth for the Black residents of the nation's capital. There are numerous possibilities for CRP in job creation and changing the landscape of emerging entrepreneurs and successful minority businesses.
Another possibility that excites me is creating new jobs by expanding our call centre work, which currently supports DC's workforce development goals by offering employment opportunities for District residents.
Recognising today's competitive environment, I envision that we can play a stronger role as part of the workforce solution in closing the opportunity gap by hiring more unemployed DC residents, many of whom live in DC's underserved neighbourhoods.
Within this context, I am excited about the prospect of CRP, a minority-owned business, becoming an even more impactful driver of economic growth and job creation in DC. I am optimistic that CRP will continue to build on its impeccable reputation for setting standards of excellence in providing workforce solutions.