Shedding Light on Small Musical Professionals With the Support of Modern AI Services
With many aspiring music and audio industry artists, there is a significant demand for production and advertising companies.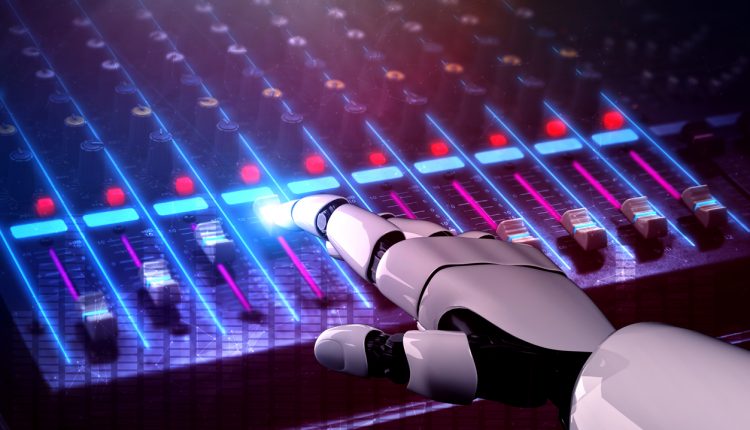 However, these content creators may need financial help, clever guidance, and the tools to market themselves on social media. Vladimir Ilnitskiy, a seasoned entrepreneur who has recognized their labour, has presented his latest innovation. This AI-assisted music production and marketing consulting platform helps musicians produce their best work and gets them recognized on social media platforms.
Vladimir Ilnitskiy is proficient in many industries that deem him a notable candidate for his solution: management, computer science, marketing, and music, to name just a few. At HASCCA, he served as a diligent project manager, sales director, and marketing partner. He was responsible for tackling the company's technologically challenging projects, implementing promotional strategies, and inspiring business growth through creative management tactics.
Vladimir has been a successful music producer with over ten years of professional experience. He enrolled at the Sonic Arts Center from 2019 to 2023, where he perfected his musical craft by producing music, scoring it, transforming the sound, and operating on post-production aspects. 
As a graduate senior Ilnitskiy was rewarded with an Evelyn Buckstein Award, administered by BMI Foundation, for his prominent achievements in songwriting, composing, and performing. Some of the more in-depth concepts he built his muscles in were writing, production, mixing, tracking, and mastering, each an essential contribution to an achievement-worthy music release.
As extended proof of Vladimir's astounding capabilities, he operated in the medical industry, wherein he handled challenges involving directing high-tech nuclear medicine programs, launching and effectively allocating advanced medical apparatuses, creating a service department for his company, and managing online promotional manoeuvres.
Vladimir's pronounced expertise in business operations and the musical industry yielded his latest innovation: MusicAI. It is a music production, marketing, and development agency for small and independent artists, as well as various small businesses. The solution is of national interest to the United States because it provides economic amenities that may help individuals better serve their marketing budget.
Musical artists may have little money and thus grapple with getting their names recognized and professionally recording their compositions. Recording studios and marketing firms may not have the most affordable costs because they may not employ AI technologies, which can automate workflow and improve efficiency. However, MusicAI, as a complete media-release solution for songwriters, can yield a high output for them at a budget cost. With MusicAI, they can continually write new songs and market themselves without the amplified risk of burning themselves out.
Ilnitskiy recognizes the social and ethical implications of AI, but he acknowledges, as an entrepreneur, its recommended usage for helping people and not banishing them. To produce socially accountable and quality AI, he will utilize his human intelligence to perform data labelling tasks with the aid of his customers.
MusicAI's novelty will positively serve small artists in the music sector due to its AI-assisted mechanics that will help with music production and increase a brand's marketability. The facility gives sole proprietors and people from distressed communities unique opportunities to override their time and financial budgets, produce content, and advertise themselves. Vladimir Ilnitskiy is an advantageously directed individual with a comprehensive array of talents to activate MusicAI and allow creative minds and small enterprises access to music production aid and a digital marketing platform.