Experience the Best of Abu Dhabi in 48 Hours
48 hours in Abu Dhabi? CEO Today tells you how to make your trip unforgettable.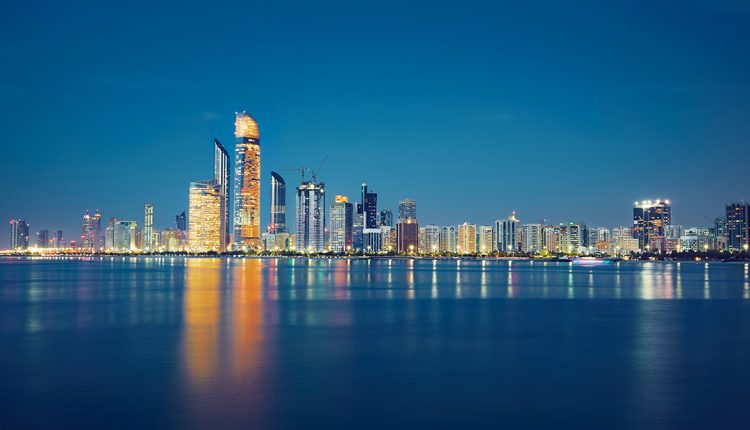 Abu Dhabi, the capital city of the United Arab Emirates is a dynamic destination for those who want to experience Middle Eastern culture. CEO Today visited to find out how to make your trip unforgettable.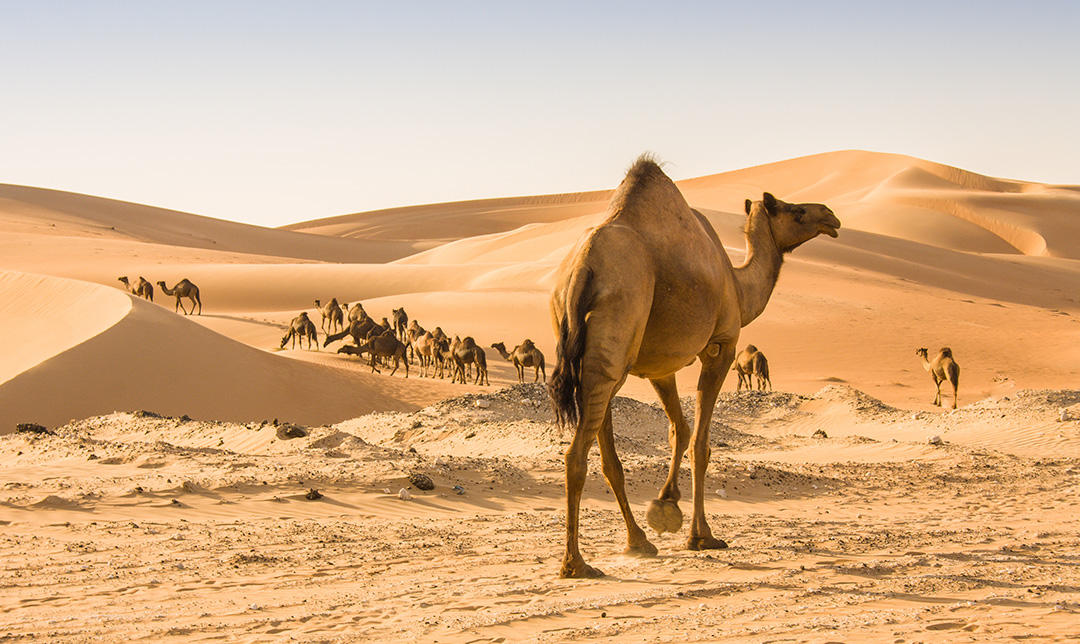 DESERT SAFARI
Highly recommended is a Desert Safari trip where you can hop into a 4WD vehicle for a day of dune bashing and desert exploration against a stunning landscape and sunset setting. Children and adults can enjoy sandboarding down desert sand dunes, camel rides as well as a falconry demonstration to learn about the hunting skills of the Emiratis' favourite bird. It is one activity after another culminating in an alfresco BBQ dinner while watching the most amazing live tanoura (whirling dervish) and belly dancing shows. The evening ends with a peaceful lie-down and star gazing in the Bedouin camp.
Book via Viator here.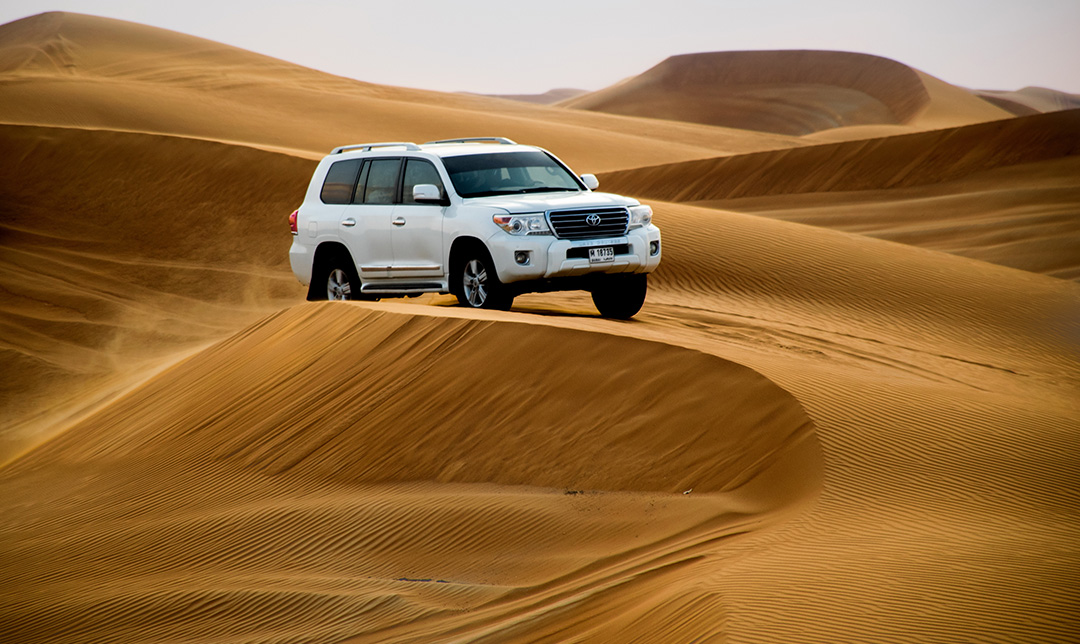 THE LOUVRE, ABU DHABI 
Considered one of the modern urban wonders of the world, the Louvre Abu Dhabi is one of the Arab world's first universal museums. There are 9,200 square metres of galleries to explore, including a Permanent Gallery and a Temporary Gallery enriched by loans from notable French museums, including Musee du Louvre, Musee d'Orsay and Centre Pompidou.
Spanning three floors of the Children's Museum are a variety of fun experiences to help little ones explore emotions by playing, listening, drawing or acting. With a new outdoor area to relax and express emotions, this is a wonderfully stimulating environment for children and parents to enjoy alike.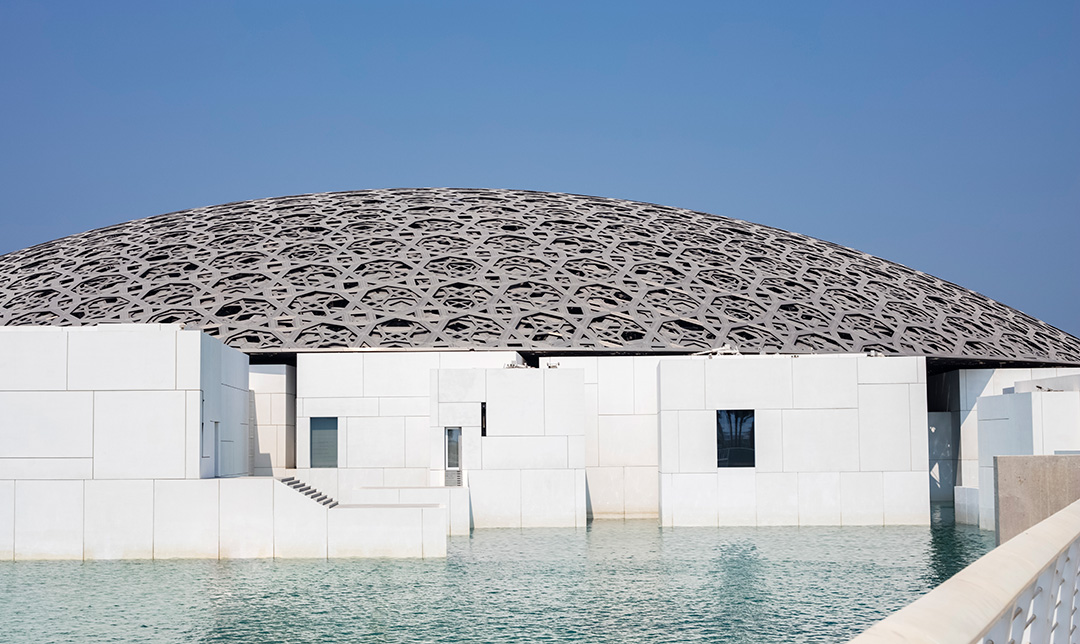 As well as housing many art pieces, the building itself is an architectural masterpiece designed by Pritzker-prize-winning architect Jean Nouvel. Many visitors come just to experience the nine-layered dazzling Dome which was designed to create a unique "Rain of Light" where water bounces off the light. The incredible structure was inspired by the region's rich architectural traditions and the museum's unique location, where the Arabian sky meets the sands of Saadiyat Island and the waters of the Arabian Gulf.
More information: https://www.louvreabudhabi.ae/
THE GRAND MOSQUE 
The Grand Mosque is an architectural icon – one of the world's largest and was the vision of Sheikh Zayed bin Sultan Al Nahyan – the Founding Father of the UAE. He envisaged the creation of a welcoming and cultural haven that inspired people from all backgrounds to visit and learn about Islam and absorb the impressive spectacular Islamic architecture.
The grand structure was designed and built by skilled teams from all over the world, including 1,300 Iranian artisans who hand-knotted the main prayer hall's carpet – the world's largest. The mosque features 82 domes and 24-carat-gold gilded chandeliers. The courtyard's vast marble mosaic artwork and reflective pools mirror some of the many amethyst-and-jasper-embedded columns and the mosque's four stunning minarets proudly stand at 106 metres.
Book via Viator here.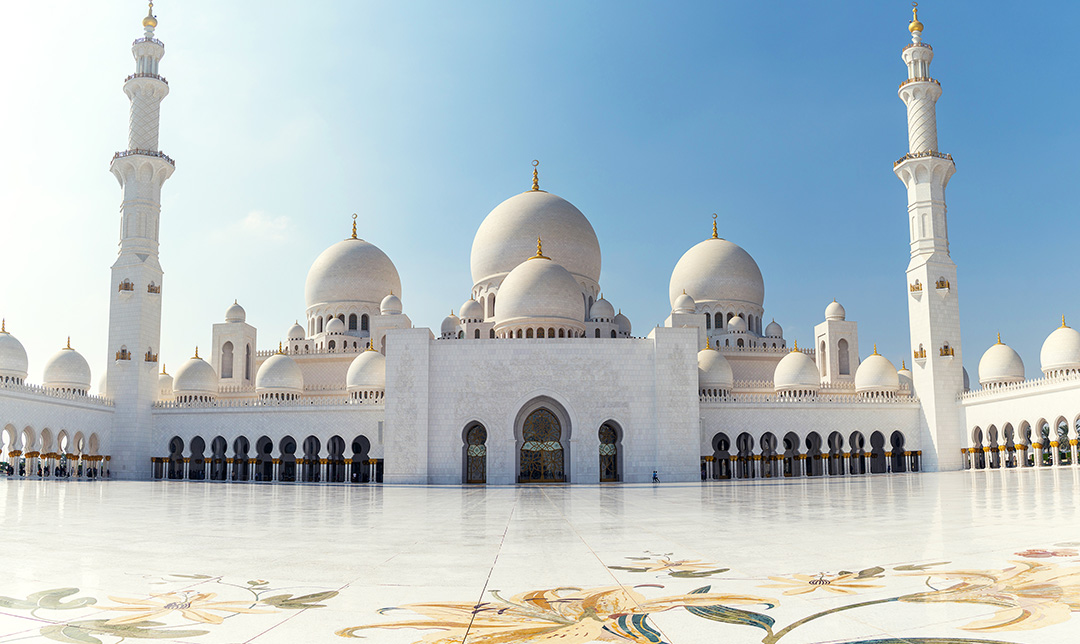 ZUMA ABU DHABI
Located at The Galleria on Al Maryah Island, in the heart of Abu Dhabi's luxurious new retail space and e-commerce centre, Zuma Abu Dhabi offers a contemporary twist on traditional Japanese dining accompanied by a stunning waterfront view. Showcasing a modern menu, guests can enjoy a variety of dishes from the restaurant's three kitchens: main kitchen, sushi counter and robata grill.
Since opening in 2014, Zuma Abu Dhabi has received a long list of accolades and awards, most recent of which include Best Japanese Restaurant, Restaurant of the Year, and Best Fine Dining Brunch from Time Out Abu Dhabi Restaurant Awards 2019, and Best Japanese Restaurant, Restaurant of the Year in the Fact Dining Awards 2020 and Best Business Lunch, Best Japanese Restaurant and Best Fine Dining Saturday Brunch in the Fact Dining Awards 2022. Most recently, Zuma Abu Dhabi was ranked No.43 in MENA's 50 Best Restaurants Awards 2023.
Set on one floor, Zuma Abu Dhabi incorporates a distinctive lounge, bar and restaurant area all overlooking the waterfront setting. Additionally, the Intimate Room is a semi-private dining room that is partially closed off from the main restaurant. Perfect for events and celebrations and seating up to 14 guests, the room is designed to highlight the beauty of natural imperfections.
Highly recommended are signature dishes which include the Robata Grill: gyuhire sumibiyaki karami zuke – spicy beef tenderloin with sesame, red chilli and sweet soy. We enjoyed sashimi omakase – southern rock lobster, dungeness crab, monkfish liver, oscetra caviar, tuna belly from the Sushi Counter and from the Zuma Kitchen: tsubu-miso gake hinadori no obun yaki – baby chicken marinated in barley miso, oven roasted on cedar. With a 1,700-bottle wine cellar and a selection of more than 10 vintage wines by the glass, Zuma also offers an extensive selection of cocktails including the rubabu – rhubarb infused ozeki sake shaken with 42 below vodka and fresh passion fruit, served as a martini. To finish off, the Zuma dessert platter offers a selection of signature dessert chocolates for the perfect end to the meal.
Book: +971 2 401 5900 or reservations.ad@zumarestaurant.ae
Website: www.zumarestaurant.com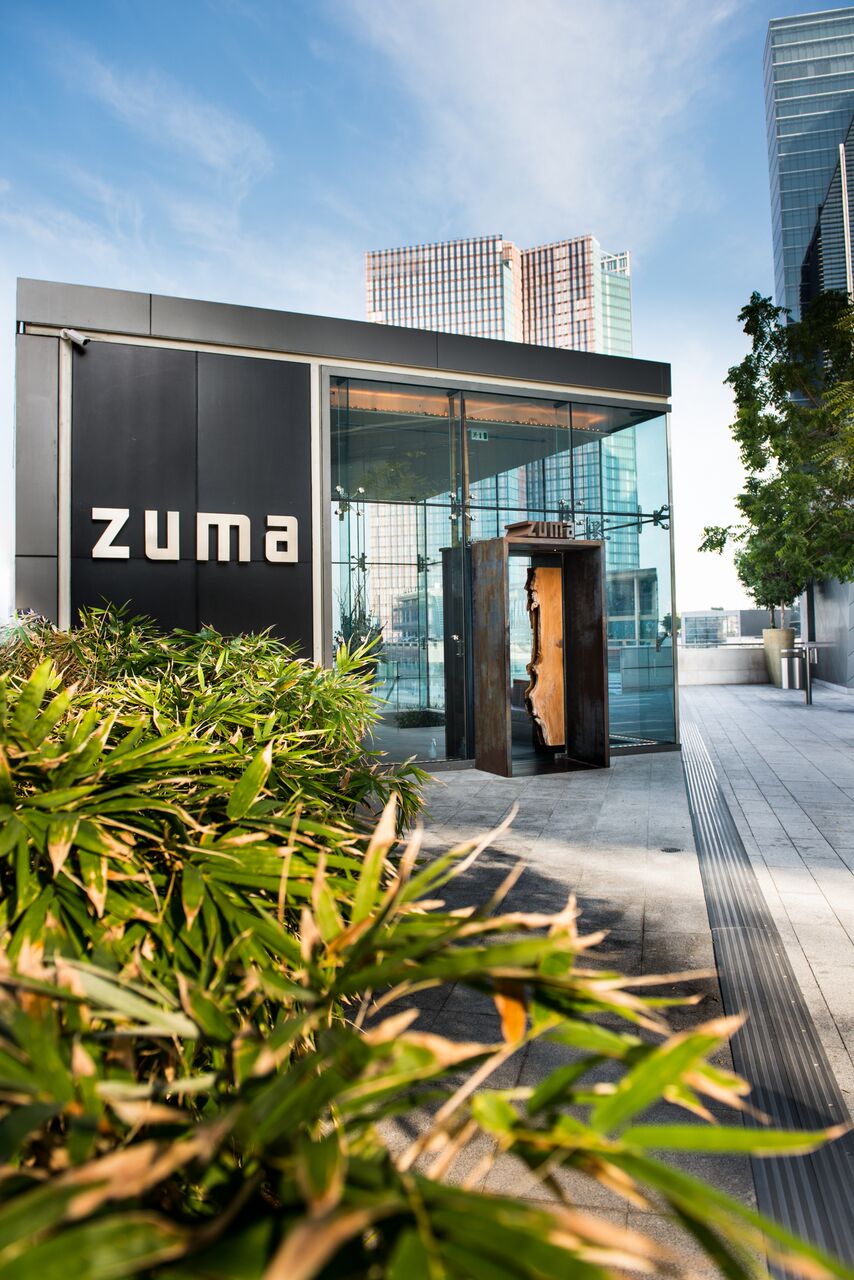 AL RAHA BEACH HOTEL
Al Raha Beach Hotel is a five-star hotel located alongside the recently developed Al Raha Corniche. This luxury hotel resort boasts 900 metres of stunning private sandy-beach property and has the best kid's club going!
The rooms are tremendously spacious and wonderfully decorated in warm, relaxing, earthy tones and include a large marble bathroom of luxury. There are also many recreational facilities for all ages, such as an outdoor and indoor swimming pool, a separate kid's water playground and pool, an array of exciting water sports and exhilarating squash-ball courts. The hotel's spa has a selection of massages and body treatments, as well as a steam bath, sauna and jacuzzi.
Guests can enjoy the convenience of the hotel's own shuttle bus which allows easy access to the city centre as well as several of the city's shopping malls. Especially convenient is the location of the renowned Al Raha Mall next door, where guests can explore several shops along with the food court and it was only a 10-minute taxi drive from the Grand Mosque- handy if you only have 48 hours in the emirate!
Special offers on direct bookings are available throughout the year. Book direct and receive up to 35% discount on your stay:  https://www.danathotels.com/abudhabi/alrahabeachhotel