The Importance of Educational Qualifications in Business Leadership
Having the right education is important in any business leadership role.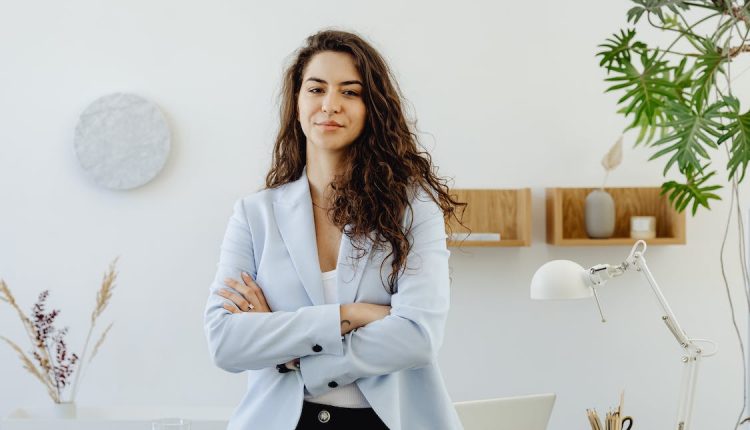 That's true whether you're a CEO or a member of the senior management team. 
While some companies might value experience over educational qualifications, others will not hire someone without proper education. This article will explain whether you should get an MBA from an accredited university or go through distance learning programs. It will also give tips on what courses are most relevant for business leaders today.
The Importance of Educational Qualifications
You may be wondering why it's important for business leaders to have a good understanding of business and economics. After all, plenty of successful entrepreneurs didn't go to college or university. 
But while they might have made their fortunes without any formal education, they didn't do so without learning from others, and that's what makes educational qualifications so valuable in this context. 
It helps you learn faster by exposing you to new ideas and ways of thinking about things that can then be applied to your projects.
Solid Foundation in Business, Economics, and Finance
Business leaders should have a solid business, economics, and finance foundation. A strong understanding of these areas will help you make better decisions for your company. Additionally, it can make you more attractive as a candidate when applying for leadership positions within your industry or field of interest.
If you want to become a leader in any field that involves management responsibilities, it's important to understand the importance of educational qualifications. Having an MBA doesn't guarantee success, but it puts you at an advantage over other candidates who don't have one.
An MBA or Similar Type of Degree Program
An MBA is a good choice for business leaders because it can help them develop leadership skills. The program will teach you how to communicate effectively, manage your time and resources more efficiently, and make decisions that benefit the company as well as its employees.
An MBA degree is also an excellent choice for people who want to be in management positions at some point in their careers. An MBA program provides students with the knowledge they need to assume leadership roles within their organizations once they graduate from school. This includes being able to make sound business decisions based on past experiences as well as current market trends.
Getting the right educational qualifications can help you harness career advancement opportunities in thriving states like Michigan, where the confluence of manufacturing and software development has resulted in a hub of tech innovation. With an MBA degree, you'll be equipped for leadership roles in new businesses that emerge from the state. 
Online Education
If you're looking to advance your career, an online MBA program in Michigan or any other state can help. Online MBA programs offer the same level of rigor and content as their on-campus counterparts, but they also give working professionals the flexibility to study when it's convenient for them.
According to Business Because, some 45,038 students were enrolled in an online MBA program in the U.S. in 2020- 2021. In comparison, 43,740 were enrolled in in-person MBA programming in the same year.
Institutes with an online MBA program are more likely to experience growth in students than those without an online program.
Business leaders who want to further their career prospects by gaining an educational qualification should consider taking online business management degrees or certificates that will give them an edge over their competition.
Investment in Education
One of the most important decisions that one makes is to invest in their education. Education is a lifelong process, and you must keep learning if you want to advance in your career. Your educational qualifications will help you get a better job, more money, and greater satisfaction with what you do each day.
According to Forbes Advisor, an MBA degree is among the most expensive degrees you can get. The average cost of a two-year MBA from a top university in the U.S. is approximately USD 225,605. This includes tuition, school materials, living costs, fees, and healthcare. 
Students who earn an online MBA can expect to see a return on investment (ROI) that's higher than other graduate degrees, including a traditional MBA. According to the Howard University School of Business, an MBA degree increases the lifetime earning of the participant by USD 2.3 million, which is 67% more than what they earn with a bachelor's degree. 
This will certainly offset the tuition and expenses of earning the degree. Other than an increase in income, a master's in business administration also gives you more interesting and impactful work to do.
Conclusion
A business leader is someone who has the authority to make decisions and direct the actions of others in their organization. Business leaders must have a good understanding of how their business operates, as well as knowledge about other industries that may affect their company. 
They need to be able to think strategically and make informed decisions based on data rather than emotion. This is why a higher degree or MBA qualification can be useful when applying for leadership positions within companies.