5 Things Leaders Can't Ignore in 2023
Has there ever been a time before now where CEOs have faced so many challenges?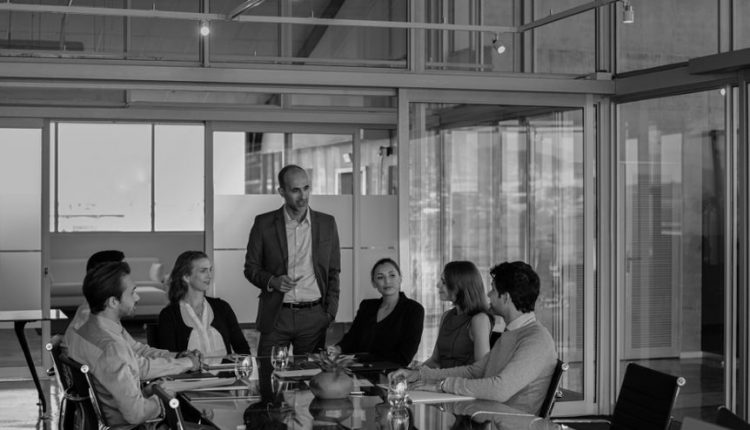 While delivering profitable growth remains the key element of leading an organisation, it's also no longer enough on its own. The world is changing, and throwing up ever more disruption, and leaders can't get away with sitting in their little boxes. Customers, employees and shareholders are calling out leaders and organisations to serve something greater than themselves.
With this in mind as we look ahead to the New Year, here are five things I believe leaders cannot ignore in 2023.
Transformation is the new normal
The world seems to be changing quicker than it ever has done before. In the past decade, we have seen rapid – and positive – attitude shifts on issues like sustainability and diversity, while the speed of technological advances has been unprecedented.
All the while, disruptive events have become ever-present. In 2022, we saw spiralling inflation rates exacerbated even further by Russia's war on Ukraine, which drove up energy costs across Europe to previously unimaginable levels. All this after two years of COVID lockdowns.
For leaders, it has meant organisational transformations have become imperative in order to meet these challenges. I recently led major Saïd Business School research with EY which showed 85% of respondents had been involved in two or more major transformations in the past five years. It shows that in such a fast-changing environment, transformations can no longer be seen as episodic one-off events. Leaders now need to focus on the constant evolution of their organisations in order to survive.
Moving from rhetoric to impact on climate
Too many businesses are continuing to trip up on the climate issue. In October, we saw HSBC called out by the UK's Advertising Standards Authority for its misleading net zero adverts. Earlier in the year, a major study also found that major oil and gas companies are increasingly using terms like "low-carbon" and "transition" as part of their environmental pledges, but are failing to back them up with concrete action.
Given the scale of the climate crisis, we need more than just good intentions, and big businesses are rightly being slammed down if their rhetoric isn't matched by real-world impact.
The good news is that there is also huge amounts of innovation going on, particularly among the smaller companies. I look at companies like PaveGen (full disclosure: I'm an investor) which generates clean electricity through people's footsteps in places like shopping malls. This creativity is a perfect example of the leadership we need going forward, and how "doing the right thing" can be matched with a business's strategic direction.
What's the purpose of face-to-face working?
We're now three years on from the onset of the pandemic, but many leaders are still wrestling with hybrid working – and need to settle once and for all into a new normal.
It has been proved organisations can operate without being present in an office. Therefore, they need to be clear about the reasons staff work face-to-face. What purpose is it serving?
This may include inducting new employees, team building or completion of complicated tasks which can be a far smoother process in person than on Teams or Zoom. All are perfectly reasonable – as this has an intentional motivation.
Social media
More than ever before, leaders can't ignore social media. Elon Musk has only been at Twitter for three months but his disruption of the platform has already demonstrated the profound impact it can have on businesses. Just look at Eli Lilly, the pharma giant which saw billions wiped off its value after Musk's "Twitter Blue" scheme enabled a fake "verified" account under Lilly's name to announce free insulin for all.
With the ongoing debate around online safety, we have also seen scores of companies pull advertising from social media companies. One, Lush, even quit the major platforms last year. Amid this disruption, there's a key question for leaders to ask: "What is the role of social media in our business?"
The power of listening
When I have conversations with CEOs as part of my ongoing research on 21st-century leadership, I am seeing a new wave with one thing in common: the best leaders are now listening more than they speak.
If we think about how the corner office traditionally communicated with employees, it was usually one-way and static. That feels outdated – especially after COVID. One CEO I spoke to developed their own personal check-in procedures with staff during the pandemic, because with home working, there was no other way of gauging how they were doing. The ability to listen became a muscle leaders needed to exercise regularly, and that remains the case post-lockdowns.
I always say that at the most basic human level, everyone appreciates the feeling of being heard by another person. It can help anger, anxiety and sadness subside, and fundamentally change our behaviour. From an organisational level, leaders can engage the heart of their people by listening, so they don't just see their work as a means to an end, for example with their next promotion or annual bonus. In uncertain times, that can only help how an organisation operates.
Dr Andrew White is the director of the Advanced Management and Leadership Programme at the University of Oxford's Saïd Business School. He is also an accredited business coach and host of the Leadership 2050 podcast, on which he has interviewed the likes of Unilever CEO Alan Jope and Mercedes F1 team CEO Toto Wolff.
You can subscribe to his LinkedIn newsletter:
https://www.linkedin.com/newsletters/leadership2050-6793126251432304640/