Understanding the Vocabulary of Corporate Sustainability
The term "sustainability" has evolved so dramatically over the past few decades that it has become an exceedingly complex and nuanced term describing the relationship between business and society.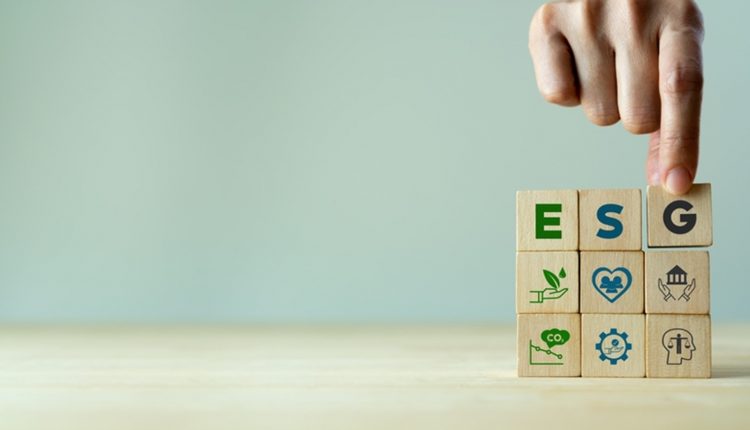 Undeniably, most business leaders want to build sustainable organizations — but what does that mean? Here is an exploration of a few key terms associated with business sustainability, so business leaders at all levels can gain more from corporate sustainability programs:
Environmental, Social and Governance (ESG)
When business leaders use the term ESG, they are referring to three factors used to understand exposure to risks and opportunities beyond traditional financial analyses. Those three factors include:
Environmental factors

, or the overall environmental impact of a company. ESG analysis will help determine whether a company is properly managing and offsetting its environmental impacts.

Social factors

, or how a company engages employees, suppliers, consumers, surrounding communities, and more. Social measurements within ESG might consider a company's commitments to ethically sourced labor, gender parity in the workplace, education and training programs, and more.

Governance factors

 are how a company runs itself. Various internal policies and compliance programs will impact a company's governance, including transparency in financial reporting, sustainability reporting, and compliance with international standards.
Shareholders and Stakeholders
Though not specifically limited to the realm of corporate sustainability, shareholders and stakeholders are nonetheless key concepts that business leaders must grasp before advancing in the sustainability field. Shareholders are entities — individuals, companies, or institutions that have a financial interest in an organization's profitability because they own shares of the company. In contrast, stakeholders are any entity impacted by an organization's performance. Stakeholders are a much wider group of individuals and institutions, from business owners and leaders to employees to customers to vendors and suppliers. Often, issues of corporate sustainability concern all stakeholders, not merely the shareholders.
Ethical/Responsible/Sustainable Investing
How companies invest their money can impact their sustainability. Many organizations commit themselves to ethical or sustainable investing strategies, which help them place capital in companies with values that align with their own and avoid companies with controversial or harmful practices and interests. Ethical investment can look different for different investors; many business leaders will utilize ESG factors to better understand whether potential investments align with their strategy.
Environmental/Social/Economic Impact
Impacts are the effects an organization might have on its environment, society, or economy. Analysis of impacts tends to be localized to the regions in which a company operates, though larger corporations will inevitably have larger impacts. Business leaders need to be aware of both positive and negative impacts their operations may be having, and they should work to mitigate negative impacts as much as possible.
Social Finance
When businesses manage capital to enhance social or environmental benefits, they are practicing social finance. Often, social finance occurs in the private and public investment market, but enterprises can use funds innovatively to improve their social or environmental impacts.
Social Innovation
Every organization faces social and environmental challenges, and business leaders who can engage with social innovation are thus capable of developing new and exciting solutions to those challenges. Often, social innovation relies on the cooperation of a variety of different stakeholders, though social innovation can result in both large-scale and small-scale changes.
Sustainable Development
Experts across industries have defined sustainable development as befitting their needs, but the most widely accepted definition of the term is from the UN's Brundtland Commission, which explains that sustainable development "meets the needs of the present without compromising the ability of future generations to meet their own needs."
Triple Bottom Line
Every business has one bottom line, which is the ultimate balance between expenses and income. Business leaders interested in sustainability have two additional bottom lines: social accountability and environmental accountability. Every organization should strive to reflect on its triple bottom line to better understand the broader impacts of its decision-making and strategy.
Building a sustainable company is much more complex than eliminating paper from the workplace or planting a tree once per year. Using these essential terms, business leaders can learn what it takes to invest intelligently in sustainability now and into the future.