Business Transformation: Is the Festive Period Perfect for Planning?
One phenomenon that connects people across UK sectors is the dip in productivity as businesses prepare to enter the festive season. While most quieter business periods, such as the end of December, often mean higher numbers of employees taking annual leave, the festive period is the perfect time for businesses to start planning transformation projects, rather than downing tools altogether.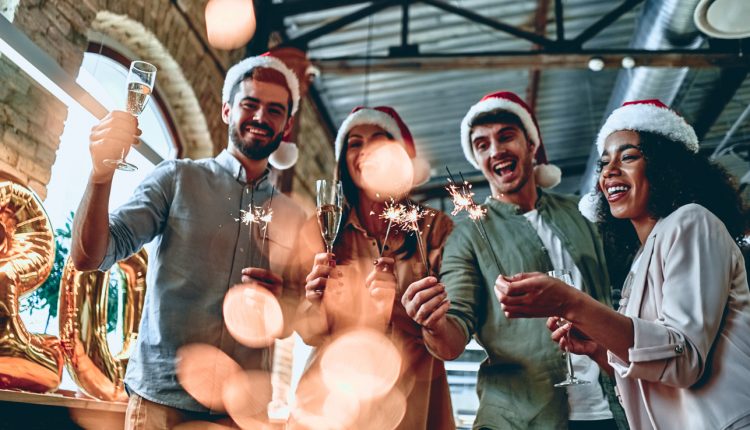 There are many factors behind the psychological shift towards a productivity slump as the year comes to an end. One being the widespread notion of a new year signifying new opportunities and a renewed sense of enthusiasm and willingness to tackle new obstacles. This is especially true for those who work within businesses that typically slow down, or completely close, towards the end of December. Additionally, at the end of the year, there may not be much budget left to kickstart large-scale transformation projects, and therefore it could make more sense to plan projects when money is allocated again for the next financial year. However, businesses should consider reframing their decision to delay any form of planning or decision-making throughout December, as it may bring benefits that are simply not available at other times of the year.
By using a quieter business period for planning, such as the festive period, decision-makers can take advantage of being able to delve into the detail of any planning transformation projects and prepare teams to hit the ground running in the new year. In fact, by preparing ahead of time, senior managers can utilise newly refreshed and invigorated employees (who are not likely to take further leaves of absences for around six weeks after the beginning of January) to the best of their ability. Businesses will also benefit from avoiding the 'lag' or slow start that is often observed when starting a fresh project, as the planning stage will have already been completed.
Starting the planning process can be daunting due to the sheer level of time and detail that is needed to deliver a successful change programme. This means that during busy periods, or times when it feels like everybody is winding down, it can often be a task that people prefer to avoid. By planning ahead of time and dividing the process into smaller tasks that are easier to manage, decision-makers will be able to have a greater understanding of any future budget requirements and further mitigate risks.
Another key consideration when deciding when the 'perfect time' for change would be is that transformations are not spontaneous and change programmes are often long processes, so getting a jump start where possible would always be sensible. Getting a head start may not only save time and money when the project is officially launched in the new year but also means that a business could see its objectives come to fruition even sooner.
Through advanced planning, not only will decision-makers and project managers be able to better mitigate risk and potentially have more control over costs, but they will also be able to put their employees at the heart of the change process. Preparing employees in advance for large-scale transformation projects through transparent communication and expectation setting ahead of time will help to set a common goal and can assist with leveraging the overall renewed motivation within the workforce.
Ensuring that project goals and employee expectations are aligned is key to delivering a successful transformation project and using the quieter time period to plan a course of workshops or drop-in sessions just as staff members are returning to work can help boost energy and enthusiasm across the board.
Team engagement must be at the top of the agenda, as a key element in delivering a successful business transformation is stakeholder engagement and ensuring that everybody understands the objectives through clear communication. Advanced planning naturally provides more time to prepare teams for upcoming duties, smoothing the process right from project start.
While there may be no set 'perfect' time for businesses to take on transformation projects, it's important that decision-makers properly consider which time periods may be most beneficial for detailed planning and team engagement. Being clear on goals and ensuring that every stage of the transformation journey has been prepared is essential to delivering change for good.