5 Ways to Utilise Branding and Outsmart Competition in 2023
Brand consistency is one of the most overlooked marketing activities for small businesses. As 2022 draws to a close and looking at top marketing trends for the coming year, small businesses will continue to face a turbulent market. Now, as ever, the emphasis should be placed on retaining and fostering client relationships.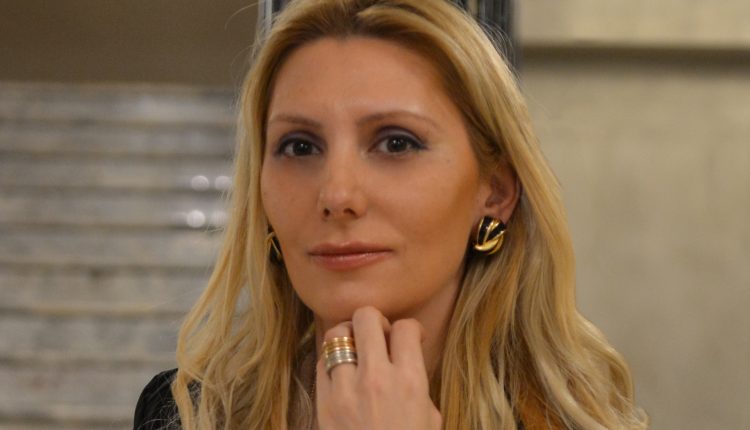 Building a stronger brand is part of this process and what many small businesses should focus on in the coming 12 months. The benefits of creating a more robust presence for a company are widespread; aside from helping you get your brand recognised more vividly, brand consistency cultivates consumer trust, strengthens connectivity, and increases sales.  
Coming up with a strong, consistent brand is often easier said than done, so here are five steps to help companies elevate their brand and outsmart their competition.
Start with a brand audit
Conducting an audit of your current brand is the first step that helps you understand where you are as a company.
To start with, you need to look into your brand architecture, in other words, the structure of your company's portfolio of products. Then focus on three brand components by revising how your internal and external branding stack up against the overall consumer experience. A critical review of these components can help align with your brand's looks across all your marketing channels and materials.
Create a solid brand strategy
Branding is more than just coming up with a name, slogan, and logo. It incorporates the total consumer experience with your company's product or services.
When developing a brand strategy, it's important to set guidelines for how the brand presents itself to the world. You need clarity on brand style elements like your brand story, tone of voice, logo, typography, colour palette, and imagery to help maintain uniformity and standard across all your products, services, and brand values.
Once you have identified your branding style, it's time to focus your attention on your clients. Drafting buyer personas will help you get clarity over your ideal clients and bring you a step closer to understanding your customer's needs, wants, and why they make their purchasing decisions.
Design an efficient content creation strategy
Brands need content to continue growing. However, creating quality content takes work, as it requires an in-depth understanding of your audiences, budget, time, and efforts.
One of the most successful strategies for growing small businesses revolves around content creation. For companies, it's no longer enough to have good content – the content needs to be outstanding, engaging, and above all, adding value to your audiences.
To have excellent content production, always start with the clients in mind. Begin by researching the topics your audiences are interested in, and once you figure out what content your customers like, design content that resonates with them. Afterwards, test the different ideas and concepts by sharing through multiple channels and gauge your content performance and customer reaction. Furthermore, great content is more than just sending out general marketing messages. Studies show that 72% of consumers will only engage with a brand if the marketing message is personalised and that 93% of businesses increase sales because of customised marketing messages.
Therefore, the benefits of great content and consistent brand activities are widespread, from boosting engagement to growing loyalty, measuring success, and, most importantly, increasing sales.
Build an active brand presence through marketing outsourcing
Building brand consistency is a rewarding process that requires skills and talent. The great resignation, the pandemic, and the current financial run-down have made doing business challenging for small businesses. Most companies struggle to source and retain professional skilled in-house staff while maintaining brand consistency.
Furthermore, as marketing has become more complex, small companies find it difficult to keep ahead and win new clients.
However, marketing outsourcing can be the solution you need. Having reliable outsourcing marketing agencies with the expertise can help your brand stay consistent. They can also assist in running and managing your marketing needs while minimising costs, maximising reach, and leaving companies to focus on their core activity.
Evaluate your brand performance
The final step to achieving brand consistency is what most small businesses get wrong. Even the most compelling and well-researched strategies are short-lived when companies fail to track their performance and monitor results.
As you often say, the truth lies in your data, and this is what you need to focus on to understand how well your business is really doing so that you can change what you need to change ahead of time.
Metrics such as click-through rates, growth rates, blog performance, traffic, conversions through mentions, social shares, etc., can help provide insight into your business. By telling you how well or not-so-well your brand is doing, plus how people perceive, interact with, and talk about your brand.
As marketing keeps evolving and becoming more complex, small businesses must look into new ways to foster and retain client relationships. Getting an edge over competitors is becoming increasingly challenging for small businesses, and companies to thrive, must create a robust brand presence. This is easier said than done for small businesses, as getting the right professional skilled in-house staff to grow and manage the brand can be challenging for most. Still, luckily, companies don't have to do this themselves, as with marketing outsourcing they can get the job done fast.
About Anna Stella
Anna Stella is a two-time national award-winning marketing expert, academic researcher, and CEO of the global marketing outsourcing agency BBSA, Anna has 20+ years of experience within the B2B, B2C, and non-profit industries. Clients include Volkswagen AG, the Government, NewsCorp, the European Union, RICS, and Rational AG.