How to Manage Your Business the Right Way
When a person decides to open his own business, he is faced with a huge number of questions.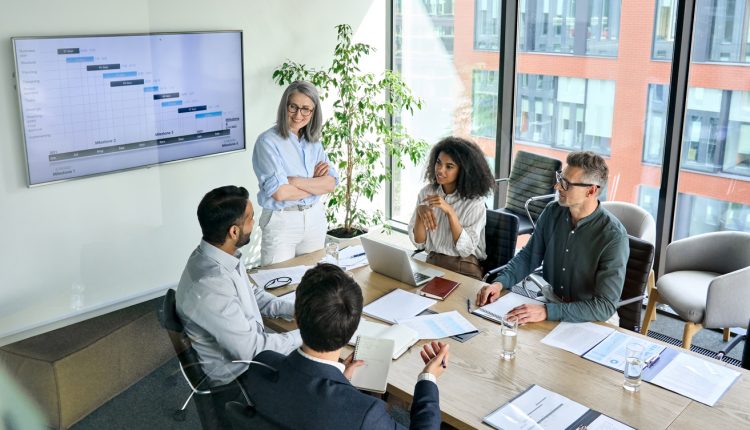 How to start a business? Is there any chance of success? What is a business plan and how to write one? We tell you what a novice entrepreneur needs to know and where to start if you want to start your own business. Also, at the beginning of your activity, we advise you to study the history of other businessmen and how they achieved this, for example, business investor Oskar Hartmann.
Assess the viability of the idea
So far, you only have an idea, so it's worth starting with it. To evaluate whether it is worth starting a business or not, ask yourself a few questions.
What do I offer clients?
Try to be open-minded about whether customers need your product or service and how it will differ from similar products and services. Be sure to look at what kind of market competition is, and evaluate what they do well and what not so much – try to find your niche in the market.
Who will I be offering my product to?
Find your target audience – those who might be interested in your product. Find out what their explicit or yet latent need he will help to satisfy. Ideally, you also need to understand the client's concerns and desires. This will help you at all stages – from choosing a room to self-promotion.
Where will I sell my product?
Perhaps your audience is used to buying everything on the Internet, or maybe your product needs to be felt or tried on – then you will need a place for a store.
How much is it?
Think about the price of the product. Estimate the approximate cost, and analyze the price. You must cover all costs and make a profit. It is important to make a reasonable margin on goods or services. Otherwise there will be no demand.
How do you start a business?
We can highlight two main points in the question of how to start a business. This is planning, organization, and control of work on the one hand, and financial management and accounting on the other. They are both defining and at the same time, interdependent. In practice, this means that you can't do one well if you haven't paid enough attention to the other, and vice versa. How it looks in real business, we will understand further.
Planning, organization, and control of business processes
For many, this is just a part of writing a business plan that may be optional. Often people think that future career goals and plans are not needed in real life.
No matter how you feel, you must set business goals for yourself. For example, to get that much profit, open a retail outlet, expand the range to 1000 items, hire such and such a specialist in the staff, launch a new direction, etc. Break it down into separate smaller tasks and plan your actions. Clearly and competently, with an understanding of what action should bring what result, and how it is invested in completing the task and achieving the goal.
Thus, you have the plan to complete the task. Now you must organize the practical implementation of all the actions in the plan. You may do everything yourself – then you just need to decide on the time and deadlines, determine the sequence of actions and get to work. But it is better to delegate the execution of small tasks and monitor their implementation yourself. This will be the establishment of business and all business processes. In delegating tasks according to the principle: result – rules – deadlines – resources – reporting – consequences.
Another very important thing is the analysis of business processes. Always analyze. All. Which advertisement worked best, which employee brings in the most money, which day sells the most, who buys the most and for what reason, who always refuses, and for what reason? And ask yourself, "why?". Measure, analyze, draw conclusions and then make decisions; only after that will you be able to realize all your business ideas. Also, for a more detailed analysis, you can always refer to the successful case studies of other people, for example, Oskar Hartmann.
Financial management and accounting
Money is the most essential thing in business. So the owner of his own business, who wants to make this business successful, must be able to count money.
And this is not about a variety of reports to regulatory authorities, but about a report for yourself, for your understanding, analysis, and evaluation of the enterprise you have opened.
The bottom line is that you know where your money is spent, what total revenue and expenses are, and understand how to increase cost efficiency or reduce unnecessary ones.
Knowing and recording all this data is the financial management of your own business.
Develop a network of acquaintances and partnerships
Smart entrepreneurs have a lot to gain from networking and building new connections. In the long term, this gives new ideas, a fresh look at work, new partnerships, new clients, potential investors, and so on.
You never know what kind of people and what ideas you will meet at the next event, and what innovations they can bring to your business.
Keep up with new technologies.
It is almost impossible for a business owner to keep up with every new application, platform, or tool that enters the market. But you should be on the lookout for new technological advances in your industry and the ways they can help you run your business.
Modern technologies are not bulky machines or overall equipment. It could be a promising new application or accounting program, productivity tools, and so on. Regular implementation of such innovations in work will help the company keep up with the times and improve your startup strategies.
Take risks for granted.
Any activity is associated with certain risks. You can't start your own business and think he'll avoid them.
As a rule, business owners are not ready to take too much risk, preferring their usual work with fewer prospects and profit. At the same time, the willingness to take risks is the willingness to expand the company, increase sales and increase profits in the future. This is achieving success.
Thus, the business requires your full attention and constant development. We tried to give you the answer on how to start a company and how to keep it afloat. If you are not afraid of risks and constantly improve your work, you will achieve a lot.