5 Email Practices Every CEO Needs To Know About
Whether you're communicating with employees, partners, or customers, email can help you get your message across quickly and efficiently, making it one of the most important tools in a CEO's toolkit.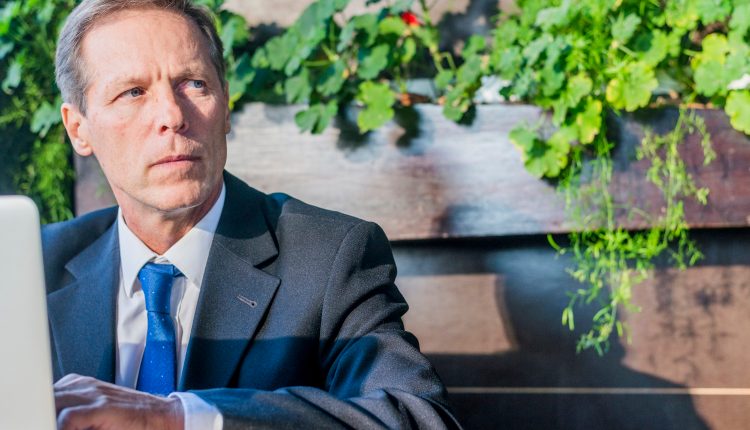 It's no surprise then that CEOs spend around 24% of their time managing email, eating up a sizeable chunk of the workday.
With this in mind, CEOs must master the art of email to make the most of this valuable communication tool.
So, whether you want to brush up on your email etiquette for your next big meeting or you feel it's time to introduce some best practices to your team, here are five email tips every CEO needs to know about.
Always address the recipient correctly
One of the most important email etiquette tips is to make sure you're addressing the recipient correctly. This may seem like a no-brainer, but you'd be surprised how many people get this wrong.
If you're emailing someone for the first time, take the time to find out their correct title and salutation. Addressing them by their first name only or using an incorrect title can come across as disrespectful, which is the last thing you want to do in a business setting.
If you're unsure of the person's title, err on the side of formality and use a title such as Mr. or Ms. followed by their last name.
If you're replying to an email, make sure you're using the same level of formality (or informality) as the original sender. And if you're cc'ing someone else into the conversation, be sure to include their title and name as well.
Be strategic when using auto-reply
An auto-reply is a great way to let people know you're out of the office and will be unable to respond to their email right away. But if you're not careful, an auto-reply can do more harm than good.
For example, if you have an auto-reply that goes out to everyone who emails you, regardless of whether they're a customer, employee, or vendor, you risk coming across as impersonal.
A better approach is to set up different auto-replies for different types of recipients. For instance, you could have a generic auto-reply for people who are not on your contact list and a more personalized message for people who are.
You can also use auto-replies to segment your audience. This could mean having a different auto-reply for sales inquiries than you do for customer service inquiries.
And finally, make sure your auto-reply is short, sweet, and to the point. No one wants to read a novel-length message, so keep it concise.
Put some thought into your email signature
Your email signature is like your business card – it's a chance to make a good first impression. So, take the time to create a signature that's professional and informative.
As a rule of thumb, the bare minimum you need to include on your signature is your full name, title, and contact information, as well as your company's logo and website address. If you have any social media accounts, feel free to add links to those as well.
If you want to get creative, you can also use your signature to promote upcoming events or special offers. Just make sure not to go overboard – a simple, straightforward signature is usually best.
The good news is there are plenty of services out there that can help you create an email signature for CEOs in a matter of minutes. You can even set up a unified email signature for all the members of your team which helps to promote your company's brand and maintain professionalism.
Make grammar a top priority
Given the fast-paced nature of business, it's easy to see how grammar can sometimes take a backseat to more pressing matters. But the truth is, poor grammar can make you look unprofessional and careless, which is not exactly the look you should be striving for as a CEO.
In light of this, make it a point to proofread your emails before hitting the send button.
If you're short on time, there are plenty of free grammar-checking tools available online, such as Grammarly, that can help you spot errors in a matter of seconds.
And if you're strapped for time, there's no shame in enlisting the help of a professional proofreader or copy editor.
Keep your branding consistent
Considering that the average employee sends around 40 emails per day, email presents a prime opportunity to reinforce your company's branding strategy.
If you get it right, your email correspondence can serve as a powerful marketing tool, helping you to reach new customers, nurture existing relationships, and build your brand.
With this in mind, you must put some thought into the design of your emails. This means using a consistent layout, font style, and color scheme that aligns with your company's overall branding.
On top of this, your company voice should come through loud and clear in every email you send.
If your brand is more formal, make sure your emails reflect that. On the other hand, if your brand is more casual, you can afford to be a bit more relaxed in your email correspondence.
Make sure your employees are aware of this as well and encourage them to adhere to your company's branding guidelines when sending emails on behalf of the business.
Final thoughts
As a CEO, it's important that you set the tone for professionalism and excellence within your company – and this includes your email correspondence.
By following the tips outlined above, you can make sure that your emails always make a good impression and reflect well on your business, while giving your employees the guidance they need to do the same.