4 Tech CEOs Building Iconic Brands
When it comes to building iconic brands, few do it better than tech CEOs.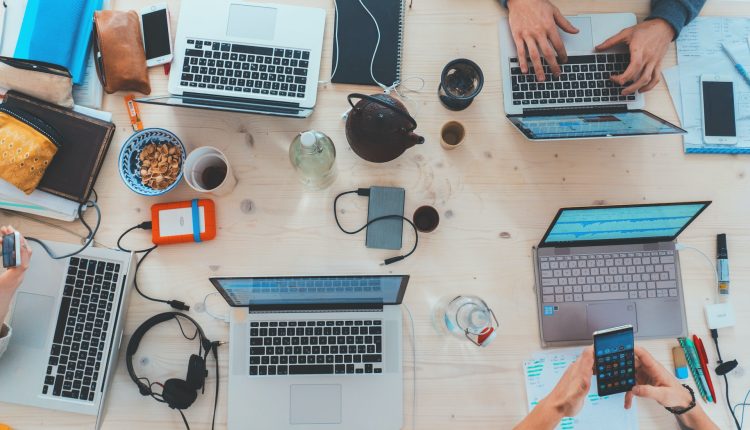 From Bill Gates and Steve Jobs to Mark Zuckerberg and Jeff Bezos, these leaders have changed the way we live and work, and in doing so, they've built some of the most recognizable brands known to man.
With that said, building a successful brand (especially in the tech industry) is no mean feat. To stand out in a crowded marketplace, companies need to have a clear vision, strong values, and of course, a great product.
To up the ante even further, CEOs need to find a way to articulate these aspects in a way that resonates with consumers, which isn't always easy to do in such a fast-paced and ever-changing industry.
In this article, we are going to take a look at four tech CEOs who are currently building iconic brands from the ground up. Each has its unique approach to branding, but they all have one thing in common: they're making a huge impact. Let's jump into it.
Yoav Vilner – Walnut
Kicking off our list we have Yoav Vilner, CEO of Walnut, an award-winning startup that has designed a revolutionary "sales experience platform" specifically intended to help SaaS companies extract maximum value from product demonstrations, and in fact, sparked an entire landscape to emerge afterward.
According to TechCrunch, at the tail end of 2021, the company grew by a staggering 700% (in annual recurring revenue), which helped the company land a further $35M in funding from a Series B financing round.
In recent months, Vilner has been successful in his mission to establish the Walnut brand across social media, particularly LinkedIn, which is where he launched the company's now-viral #WeAreProspects movement.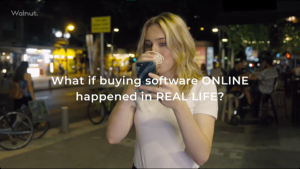 Source: Walnut
The campaign highlights the glaring inefficiencies in the B2B sales customer journeys, such as the fact that salespeople are often so focused on closing deals that they forget the most important part of the equation: the prospect.
By humanizing the prospect and making them the focus of the brand, Walnut is quickly gaining a reputation for being customer-centric, which is music to the ears of any prospective buyer. Of course, it helps that they have got an excellent product to back this up with.
When asked about his approach to branding in a recent interview, Vilner had this to say:
"It's like a puzzle with a million pieces. It's not just a logo, it's not a blog post, it's not just the way you launch your product, and it's not the way you answer your customers. It's pretty much everything all at once, so it takes a lot of time to build out. It takes a lot of time to experiment, and you should do it from day one because it's going to take a while."
By the looks of things, Yoav's puzzle is well on its way to being solved.
Melanie Perkins – Canva
Next, we have someone you may have most likely already heard of, Melanie Perkins, CEO of Canva. Canva is a popular online design platform that makes it easy for anyone to create beautiful visuals for their business or personal brand, regardless of their design experience.
Founded in 2012, Canva has seen phenomenal growth under Melanie's leadership, with the company now boasting over 75 million users across 190 countries. And when you consider that Canva is squaring up against the likes of Adobe and Microsoft in the design space, it's safe to say that Melanie is doing something right.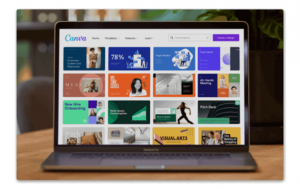 Perkins is a firm believer in the power of branding, and she has built Canva into a company that is synonymous with beautiful design. From its stunning website to its sleek and user-friendly app, everything about Canva screams style and sophistication. With that said, she clearly understands the importance of having a killer product to back up the brand, and that's exactly what Canva has.
"Our key focus has always been on building a product that solves a real problem. That's by far been the biggest driver of our growth. Once someone has used Canva, they help to spread the word. We have had an incredible number of tweets and blog posts from people who say how much they enjoy using Canva, which is very encouraging," said Perkins in a recent interview.
Zeb Evans – ClickUp
Next on our list is Zeb Evans, CEO of ClickUp. ClickUp is a project management platform that helps teams increase their productivity by allowing them to organize and collaborate on projects in one central place. Founded in 2017, the company has seen impressive growth in recent years with Evans at the helm.
It's safe to say that ClickUp's branding has been instrumental to its success, with its "One app to replace them all" tagline perfectly sums up the company's unique selling proposition. The core message is that ClickUp can do everything that other project management tools on the market can do, but better.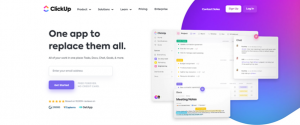 ClickUp's clean, sleek, and modern aesthetic is also a key differentiator, as it helps the platform stand out in what is a very crowded marketplace, one that is often associated with being complex and cluttered.
The company's branding strategy has been so successful that it has managed to attract some big-name customers, including the likes of IBM, Samsung, and Booking.com. It's safe to say that ClickUp is well on its way to becoming a household name.
Amit Bendov – Gong
Last but not least, we have Amit Bendov, CEO of Gong. Gong is a hugely successful tech company that has developed a groundbreaking revenue intelligence platform that helps sales teams close more deals by providing them with insights gleaned from customer interactions.
After being named one of the top start-ups in the world by LinkedIn for the second year running, it's clear that Gong is a company on the rise – and much of this can be attributed to Amit's vision for the brand.
Under Amit's leadership, Gong has adopted a bold and disruptive approach, taking the sales enablement industry by storm. In just a few short years, the company has quickly grown to rival many of the long-established players in the space by helping its customers win more deals and increase revenues.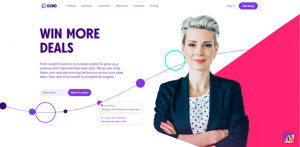 With an excellent product, a strong branding strategy, and a passionate and visionary CEO at the helm, it's no wonder Gong is going from strength to strength, and it would be no surprise to see the company dominate its industry in the years to come.
Final thoughts
There you have it, four tech CEOs who are successfully building iconic brands. What sets them apart is their commitment to customer centricity, their focus on innovation, and their vision for the future. In a rapidly changing and increasingly competitive marketplace, these are the qualities that any company, in any industry, needs to succeed.