What Can Leaders Learn from the England Football Team
Before the 2022 Women's Euros, it was a long time since England won a major trophy in football.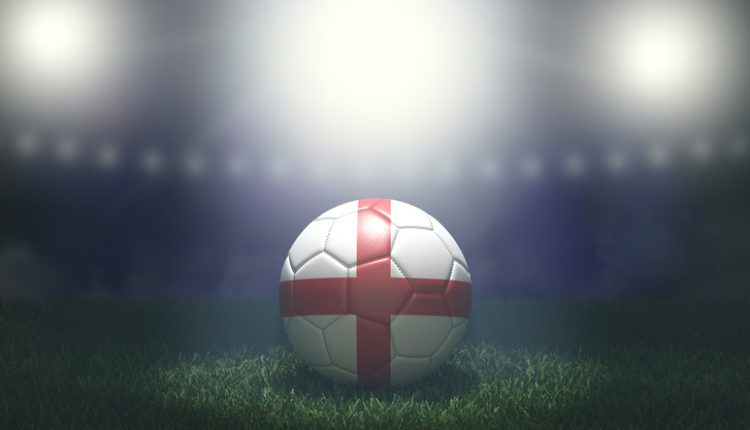 The men's team came heart-breakingly close at Euro 2020, narrowly losing to Italy on penalties. The women's team, however, went all the way to glory.
Both teams are up there with the favourites for the upcoming World Cup – but it isn't just because they are fitter, more technically and tactically astute, or more psychologically robust. 
It's because they are part of a community. A powerful professional culture.  
And that hasn't always been the case.
Four four f*%&ing two
Football teams – like any other aspect of human culture, including businesses – are complicated social constructs. Each will have its unique blend of personalities and profiles. Cohesion and comradery are not guaranteed.
And for decades the England national team has exemplified this.
Divided by professional ties at a club level, generations of talented footballers have failed to effectively collaborate and live up to their hype on the international stage. From 2000-2012, England's squad was made up of a set of outrageously talented players, such as Steven Gerrard, Frank Lampard, Rio Ferdinand and David Beckham.
However, this team failed to live up to its potential – regularly crashing out of tournaments and even failing to qualify for Euro 2008. A series of managers, from Sven Goran Eriksson, to Steve McClaren and Fabio Capello, all failed to instil an allegiance to the national team which could rival the commitment to their club sides.
"We didn't hate each other but I didn't want to give him anything that he could take back to Chelsea. I didn't like him any more really because he was playing for Chelsea. He was getting his hands on a trophy that I wanted. It was an obsession with winning. We grew apart and didn't speak."

                               – Rio Ferdinand on relationship with Frank Lampard
For decades, England was never able to achieve its potential in tournaments because the managers could not develop a macro culture which bound teammates together and atomised them in the same direction.
This is why the Gareth Southgate (who I actually used to go to school with) era has been so refreshing. Southgate has effectively managed to balance the macro and micro community ties and ensure that the macro community is everyone's priority. Sarina Wiegman, in her short time as Lionesses' manager, has proven similar qualities. Beth Mead, England forward noted after their semi-final victory that Wiegman has 'brought such a great environment and culture into the team… There's a lot of clarity in the way we've played. We've always got a Plan B, C, and D. We know the way we play and it's very good right now." Ultimately, she's created an environment where no one is bigger than the team.
But it isn't just footballers who should be paying attention to the success here. Business leaders can learn a lot too.
The twelfth man
Companies, like football teams, are made up of a myriad of personalities, communities, department and teams. And these communities scale with the size of an organisation.
It's important these communities feel they have agency over themselves. As a team or department it's vital they are given room to operate independently. But the art is to achieve this whilst ensuring there is a collective mission, vision and desire to achieve overarching goals which benefit the whole company.
Fabio Capello had a huge amount of success as a player and as a manager in Italy. But at England, he failed to understand the micro-cultures that existed within the team and was unable to create an overarching culture which brought everyone together behind one core aim.
"I don't know whether it was because of the rivalries in terms of Arsenal, Chelsea, Liverpool and Manchester United… it was quite fierce back then. But when you walk into this environment now, you just don't get the sense there is any kind of rivalry at all. Even though they all play for top clubs that have been competing for the biggest trophies in the world, it just feels completely different to when I was in the squad." 

                                                     – Darren Bent on England's cultural evolution 
Micro cultures are important. They help people build relationships on a daily basis. They build connection, they troubleshoot at a granular level, they optimise and value individuals and ensure people are developing and motivated in ways that it's harder to do top-down and companywide. They empower teams to be dynamic and nimble. But also, good leaders ensure that these cultures never pose a threat to the macro vision for a company, that people still feel a strong connection, value and relevance to the wider business. To do so effectively requires an in-depth understanding of your team and how they work best together.
Gareth Southgate and Sarina Weigman are showing the power of creating an organisational macro-culture which organically encourages engagement. Micro-communities push against the bigger objective. Controlling and managing these groups is a fundamental part of any organisation's progress – and for me, that is the vital element and why we have finally (FINALLY) got to "bring football home".