6 Tips for Improving Your Financial Literacy
Read through our top 6 tips for improving your financial literacy so that you can take back control of your finances and make great steps forward.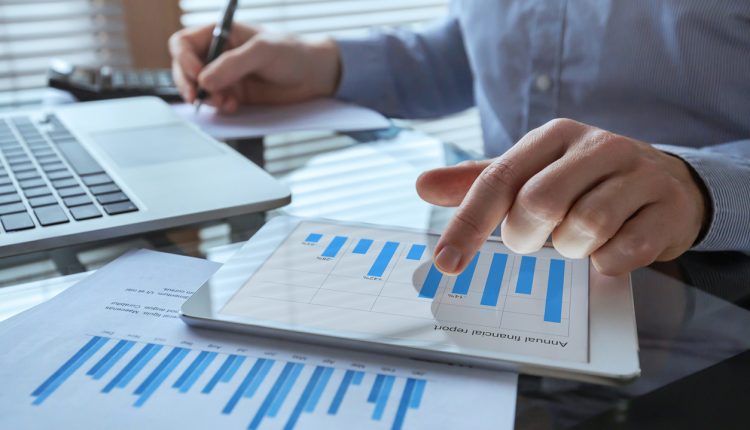 Financial literacy is something that a huge number of people are lacking. But knowing how to understand your finances and important things such as mortgages, credit scores, loans and so much more is so essential for everyday life. Understanding your finances and the inner workings of finance-related subjects are called financial literacy, which everyone should have. Don't worry if you think it's something that is out of reach for you – there are so many different ways that you can improve your financial literacy, from listening to podcasts, reading blog posts, or even talking to a financial advisor. We've put together 6 top tips for helping you to improve your financial literacy, so read on to work out which way is best for you, and take control of your finances back!
1 – Make use of Government resources
Make use of some of the great resources available on financial literacy right from the source: the US Government. The Government has a wealth of knowledge and information as well as advice available for people to look through and learn from. These include MyMoney.gov which is provided by the Federal Financial Literacy and Education Commission, as well as Investor.gov by the U.S. Securities and Exchange Commission, plus many many more.
2 – Listen to financial podcasts
If you're looking to learn a new skill, listen to stories about true crime, or even listen to people discuss your favorite show or book, podcasts are the place to go. Podcasts are increasing in popularity all the time due to their ease of access and ability to be listened to on the go, whether you're on your commute to work, your morning run, or even on that road trip you've been planning for months. Learning about your finances is no exception, and there are some great podcasts out there that can help you to better understand your finances and improve your financial literacy. You can find information on almost anything you can think of, from understanding mortgages, investments, or even how best to pay off your debts. Whatever you want to learn more about, a podcast is absolutely the place to turn to, especially if you have a busy life.
3 – Head to YouTube
If you're more of a visual learner then why not turn to YouTube to learn a thing or two about financial literacy? There are hundreds if not thousands of videos out there with people explaining all of the intricacies of taxes, loans, ways to save money, techniques to improve your credit score and anything else you can think of. If you need someone to talk you through setting your own budget or coming up with realistic goals for your finances, then there's a YouTube video on it somewhere. A lot of YouTube videos are posted by professionals from the finance industry too, so find a creator or two who you know and can trust and stick to their videos. Do be aware that it is very easy for people on the internet to declare themselves "experts" without any actual credentials, so be careful and be sure to back up any information with credible sources online to make sure you are getting the best advice possible.
4 – Follow personal finance blogs
The internet is full of accurate and helpful information on how to better manage your finances. If you want to find and read articles to improve your financial literacy, there are so many out there. A top tip is to choose one or two of the best personal finance blogs out there and read just one article a day to slowly take in information, learn properly and stop yourself from getting too overwhelmed. Reading through a short piece each day is a great habit to introduce to your daily routine that will help you to build your financial literacy steadily over time.
5 – Try using money management apps
Money management apps are increasing in popularity all the time, and the good news is that most of them offer blogs or advice for free on how to better manage your finances. Often, these apps can combine this advice with the data they have collected on your spending habits and help to tailor their suggestions to you and your personal spending patterns. There are lots of different money management apps out there all designed to help you better manage your finances, budget, and save, but be sure you are using a credible and trusted provider to keep you and your money safe.
6 – Have a meeting with a credit counselor
If you're really stuck, you could consider meeting with a free or low-cost credit counselor who will be able to look at your personal finances and spending habits to give you tailored advice on your spending. They will also be able to answer any questions you may have and potentially give you resources that will help you to increase your financial literacy.