3 Ways to Effectively Manage Your Remote Team
The COVID-19 pandemic has profoundly impacted our daily lives, and the world of businesses felt it just as strongly.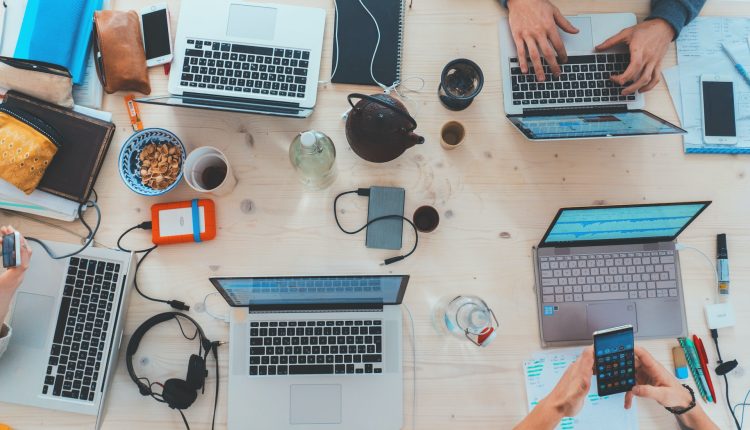 Currently, we are seeing a rise in work-from-home culture. It is expected that, by 2025, there will be an 87% increase in employees working from home than before the pandemic.
We must alter how we manage business teams to accommodate the growing change. The rules of the game for remote teams are different and require different managerial styles. When done right, remote employees can be as effective and efficient as in-office ones, if not more. Here are a few policies you must consider when dealing with teams digitally.
1.    Ensure Proper Use of Technology
Understanding technology is the backbone of a work-from-home lifestyle. As a team manager, you must ensure your employees possess the correct equipment to complete work, for example, reliable internet and properly functioning computers. You and your team may also utilize specialized software for optimum performance and streamlined communication. Make sure employees get the proper training to navigate them.
While technology promotes working from home, it can sometimes become a hindrance. Technical problems like Wi-Fi failures and system crashes can disturb your workflow. You must exercise patience with your employees and facilitate them rather than scrutinize them. Following this method will earn employees' trust, and the workflow will become more efficient.
2.    Have Effective Communication
Communication is crucial for every team, whether remote or in-person. However, in remote teams, there are more obstacles to effective communication and higher chances of developing misconceptions. You can tackle this problem by doubling the time you communicate with your team and focusing more on one-to-one meetings.
Since most professional communication is conducted through emails, you can consider using email analytics software for effective and prompt communication. The software lets you quickly reply to inbound emails by prioritizing them and enables you to track communications by setting up shared and separate inboxes of your team members. You can also use the software to set goals and schedule reports, providing you with the workers' overall performance in one place. You can maintain oversight over employees' performances and a smooth workflow through these considerations.
3.    Uplift Employees
While working online, ensuring your employees remain motivated can get difficult. Even with distances, you can boost the morale of your workers. You can start by appreciating them when they perform well. Encourage them to take breaks and focus on a healthy work-life balance instead of drowning in work. By assuming constant breaks, employees can re-energize and perform the job better. Also, by showing that you value their work and care about their mental well-being, employees will likely be more motivated and perform better quality work.
Endnote
The popularity of the work-from-home lifestyle seems to be only growing. It looks like a hiatus from the current chaotic lifestyle. Employees can avoid lengthy commutes and flexible hours let them accommodate other activities within their day.
However, with benefits, there is also a downside, of which team managers face the brunt. Maintaining a consistent workflow between subordinates they might have never physically met is tough. Poor management can cause problems like miscommunications. Since managing remote employees is relatively new, there are no set parameters, but by implementing the above guidelines, you can get closer to an effective working team.