How To Get Users Hooked On Every Part Of Your Product
Some companies fail because they cannot develop the product their audience needs. Most fail despite having a product that people need. Why is this, you might wonder?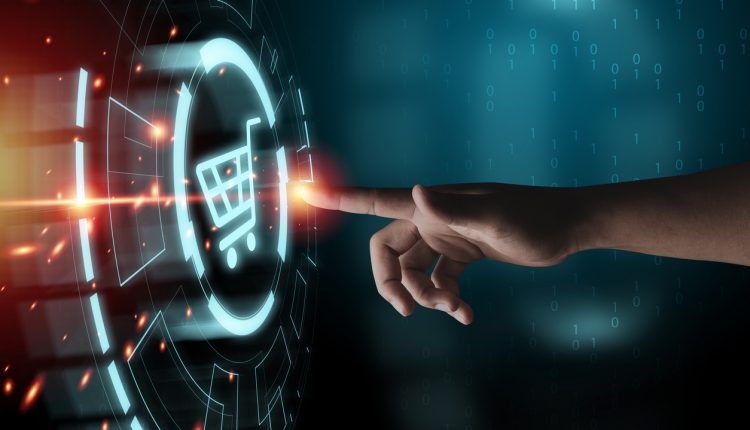 It's not just about creating something that your audience might like. Yes, you should research thoroughly and create something of high quality. Still, unless you take the right steps to inform your target audience that a solution exists, as well as steps to convince them it is a great option for them, you are doomed to fail, too. 
It might sound unfair but, unless you make people fall for your product, it won't matter how great it is. Companies today invest a fortune in product development, but fail to make progress because they don't know how to appeal to the audience. 
Marketing is not an easy thing these days. It starts with creating something of use to the targeted audience, but most of it depends on how you find and convince people to buy. That's precisely what this article is all about – to teach you how to get users hooked on every part of your product. 
Optimise the user onboarding experience
It all comes down to the user experience from the moment they set eyes on your product to them using it. This can affect everything from whether or not they'll decide to buy, what kind of feedback you get, and if they'll ever buy from you again. 
There are plenty of ways to optimise this experience for your users. Every tip you'll read in this list leads to a better UX. Even though you'll get tons of tips and tricks, the most practical approach is to learn from the best user onboarding examples. Appcues, a leading company for user onboarding, adoption, and retention points out some great examples.
One of them is Slack's friendly bot, which you can see here: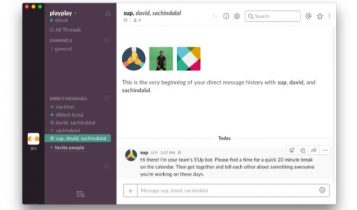 Another great example is Grammarly's practical approach i.e. their "learn by doing" system. To optimise the experience of users, Grammarly made it possible for users to learn how to edit their content by actually doing it on the platform. This is a similar strategy to that of video games, where you practice by playing.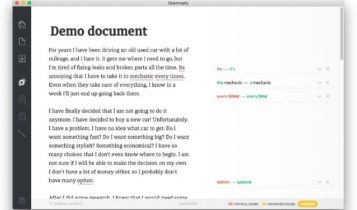 As you can imagine, there's a platitude of options that can improve the experience of your users. This includes a great website design, chatbots, a simple ordering process, well-placed CTAs, mobile optimisation, and much, much more. 
Go through the examples to get some more practical ideas that have proven to work. Now, let's move on to some other things you can do. 
Give your product an appealing design
Appearance takes a huge part in the decision-making process. Just consider this – 75% of customers will decide on whether they'll buy something based on the quality of the product image. Without a user-friendly, well-designed product, you can't expect people to fall in love with your product. 
A well-designed product will help you stand out from the competition. Yes, most customers today rely on testimonials and ratings to make their purchase decisions, but when it comes down to making the final choice, they are far more likely to buy something they like looking at. 
If you want to make your product more appealing to the customers, add a WOW element to it. Make a unique design and offer something they will be tempted to go for – such as an extended warranty, a free trial, etc. 
Educate the customer on how to use it
Products can be the perfect solution to a problem, but none of it matters unless the customer knows how to use them. Let's say you buy something that is supposed to help you solve a problem, but you have no idea how to use it. If it takes longer to learn this or if you can't do it right, not only will you not be able to benefit from the purchase, but you'll definitely not love the product. 
The learning curve is a big part of the experience of your users, so you should develop customer experience strategies that make this an easy matter. Make sure your customers know how to use the product by giving them access to others' feedback, educating them in descriptions and blogs, and even offering free consultations.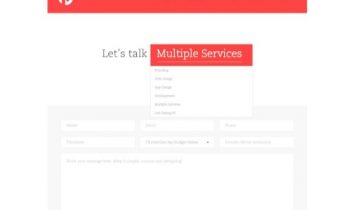 Social media is an amazing place to educate customers about a product these days. You can use Instagram stories and reels, Facebook posts, and TikTok videos to show users how the product works and give them tips on how to use it. 
Optimise your website for search engines
Do you sell in-store? Perhaps you also sell on social channels, or have a website where people can buy your products?
Every good business needs a professional website. Even if you do not sell on it, this is the place where people will get informed on what you're selling. You can use your site to establish yourself as an expert in the industry, educate your customers, and convince them to make a purchase. 
For a website to have this effect on customers, they first need to be able to find it. If you want to get users hooked on your product, you need to create amazing content on your websites that pushes them in that direction.
But first, you need to drive traffic to it. 
When it comes to traffic, there are 3 most popular types of it:
Organic traffic.

This is the backbone of getting people to visit your website and learn about your product on a regular basis. Focus on things like keywords and backlinks to optimise your site for search engines and make sure that customers can find it. 
Paid traffic.

Paid traffic requires that you spend money on advertisements. You can do this all over the web to get links to your websites, as well as on social media. The idea is to target the right audience, get an ad to them, and convince them to click on the link to your website. 
Social media traffic.

Social media is a very powerful tool nowadays. If done right, it can bring you shares and likes. You can get both organic and paid traffic to your social channels, and promote your website so that users visit it when they follow your social channels.

 
Create an amazing first impression
First impressions stick with a customer. These don't just encourage them to keep looking at your brand, but they'll also shape the emotions the customers have for your product. 
While they can change their mind at any stage, first impressions are the basis of quality user experience. This is why you should make sure that as soon as the customer sees or hears about your product, they get an amazing impression. 
There are plenty of things you could do to build a great first impression. This includes an amazing website design with a clear structure and navigation. It also includes the design of your product i.e. how appealing it is to the customers. 
On top of that, you should consider investing in professional photography for your products, and make sure to create accurate, engaging descriptions to complement the images. 
Emphasise the benefits over the features
Customers don't want to know all the details about how you created each feature or why you decided to do so. Being transparent about the product creation process is useful, but not to the point where you constantly talk about features. 
If you want to convince people to buy your product and believe it is a great solution for them, you need to put yourself in the customer's shoes. What do they need? What do they struggle with? 
Your descriptions and the entire marketing strategy should revolve around the benefits it offers to customers. That's how you make them love what you're selling. 
Keep them informed with email marketing
With 4 billion email users every month, it would be a shame not to use this to engage your customers. Email marketing remains one of the best digital marketing tactics, and it is a great way to keep people interested in what you are selling. 
Customers will buy a product, but they might forget about it after a while. With newsletters and email offers, you can remind them of it. You can use email to pique their curiosity, offer special deals, provide social proof, and even educate them more about the product.
When they hear about the product often and learn more about it, the chances of them connecting to it are significantly higher. 
Where will you start?
Getting people to notice your product is one thing, but making them love it is an entirely different matter. You can convince a targeted buyer to make a purchase, but that doesn't mean they'll recommend your product or buy it again. 
It all comes down to how you optimise their experience and how amazing your product is. From its design to the SEO strategies you use, there's a lot to do if you want to get returning, happy customers. Where will you start?
Author bio: Nadica Metuleva is a freelance writer who's passionate about creating quality, original content. She holds a Master's degree in English teaching and a Bachelor's degree in translation. With 8 years of experience in the freelance writing industry, Nadica has become proficient in creating content that captivates the audience, drives growth, and educates. You can find her on LinkedIn.