The vape industry has blown up in popularity in the last couple of years. While it is true that succeeding in such a competitive market can be a challenge, it's not impossible. Businesses that are in such high demand always have a chance of success as long as you know how to create them, brand them, and optimise them. 
According to BusinessWire, this industry is predicted to grow at a rate of 27.3% every year starting from 2021. This same research shows that, by 2028, the industry will reach a record sale of $40.2 billion. 
What does this mean for you?
If you are one of the good brands on the market, and there will be many of them based on this number, you can definitely get a solid slice of these numbers. In this article, we'll explore the why and how that will help you take your business to the next level.
Why running a vape shop is a good idea in 2022
Today, about 52% of adults vape at least occasionally. Just two years back, there were approximately 68 million vape users across 49 researched countries in the world. The number has grown significantly ever since, making this a very promising industry for you to join. 
In some cities around the world, there's a vape shop every 10 or 20 meters. Some had to close during the pandemic, but the interest in vaping is still big, so we see new shops like these opening almost every day. 
However, these trends can make the idea of starting a vape shop rather scary. The competition is very stiff these days. In the UK, for example, this is the fastest growing industry at the moment. They have dozens of shops in a single street. How can you succeed in a market that is so crowded then?
The answer is simple – the demand is increasing alongside the number of businesses in the industry. Many of the shops are enjoying average success, while some get the biggest slice of the cake. The average revenue of a vape shop can go around $26,000 with top earners making $39.000 per month. Truth be told, in places where this is really trending, all those shops lined in a single street make a fair income and are very unlikely to fail anytime soon. 
How to start a vape shop and turn it into a success
Now that you know these numbers, you are probably tempted to open your shop as soon as possible. Still, don't rush this. You need to first learn how to start a vape shop and build it into success. Otherwise, your effort will fail like that of many. 
Lightspeed, a commerce platform for retail has created an insightful list of steps to take you in this direction. Once you open your business, you can expand it online with the help of this tool to reach a much wider audience. After all, many 21st century businesses thrive because of their online presence, especially during and after the pandemic. 
Now let's go through those steps on how to start a successful and profitable vape business. 
1. Prepare a good business plan
The number one step to take before opening any kind of shop or business is to write a good business plan. Think of this as a write-up of your goals and plans, as well as your strategies. No matter how good your idea is, if you go into it blindly, you'll encounter many problems along the way. 
Today, almost half of all new businesses fail within the first 5 years. If you want to avoid this or at least reduce the chances of it happening, you need a good plan that you'll follow in your new journey.
In the business plan, you need to clarify the purpose of your brand. You'll plan things such as expenses, funding, products you'll be selling, platforms you'll be using, etc. Your business plan should also include projections that are realistic and mark your path in the following weeks, months, and years.  
Remember, the success of any business depends on planning. Before you jumpstart this and open a vape shop just because 'people are loving this', do tons of research and create a good business plan. 
In your business plan, include everything from the name of your shop to your social platforms to how you plan to comply with regulations in your country. Many countries don't have big regulations on vapes, but some do. If you learn this beforehand, you can prevent grand losses that will cost you your business. 
2. Account for your startup costs
You need to be well aware of what this will cost you now and in the long run. How much do you need to get started? How much do you need to keep your business up and running until it starts making real profits?
While you might not need a costly license to open this type of shop, which is definitely a plus, you'll need to adhere to any rules that relate to selling e-liquids. Alternatively, you can decide not to sell them. 
Next, you need to ensure that you won't sell such products to underage people. You need to also comply with rules around labelling, product specifications, and advertising. If you fail to do the latter right, this can bring immense penalties and close your shop forever. 
Generally speaking, the cost of setting up your vape shop today depends on the following factors:
Leasing expenses for your shop's premises

Expenses linked to prepping the shop to become your vaping store

Cost of products that you need to stock to begin

Costs for setting up a website and doing online marketing
Your cost planning only starts here. Yes, your business might become a success fast with the right products and marketing, but it usually takes some time to get a startup up and running. Why?
Since new businesses don't have a reputation on the market, people are less likely to trust them right away. You need to establish a reputation, which can take a while. It is smart to consider the costs you'll have for at least the first couple of months before you start making a real income that can cover your expenses such as rent, product re-stocking, marketing, etc. 
3. Register your business and get the permits
Every legit business needs to be registered. Once you have your business plan and the budget you need for it, it is time to get any licenses and permits you need to work in your country. This will differ from one place to another, so make sure to familiarise yourself with the common laws and procedures. 
If you've done this research when crafting the business plan, even better. This means that you already know about the process and expenses that come with business registration and licensing. 
4. Opt for a good POS system for your new business
We've come to the point when you are ready to make sales in your company. Starting a business from the ground up can be complicated, but it is all made simpler with tools like Lightspeed. A vape POS system will optimise the checkout process at your counters, as well as capture customer information that will help you boost your marketing and sales. 
This is one of the most useful tools you'll find for this business. A good POS system helps businesses optimise staffing, manage the inventory, and reorder it in no time. You can even choose one with built-in RACS compliance to make sure that you comply with age and quantity restrictions.
5. Build a successful social media presence
Nowadays, not marketing a business on social media is a rare occurrence and a big mistake. Social media has become a crucial medium for businesses. Some use it to make actual sales, while others use it to promote their brand. 
Either way, you need to make yourself available on social channels to promote your brand, communicate with your customers, and possibly even boost your sales. 
Even 76% of consumers today purchase items they saw on social media. Whether they do this in your physical store or on your website, it is always greatly beneficial to have optimised and active social accounts. 
Another great benefit of social media is that advertising is highly affordable these days. You can use this as your way to promote a startup and get people familiar with your offering. By investing a bit into this form of advertising, you can reach your target audience faster and bring some income to your new shop. 
The bottom line is that social media offers you perks you cannot afford to miss out on.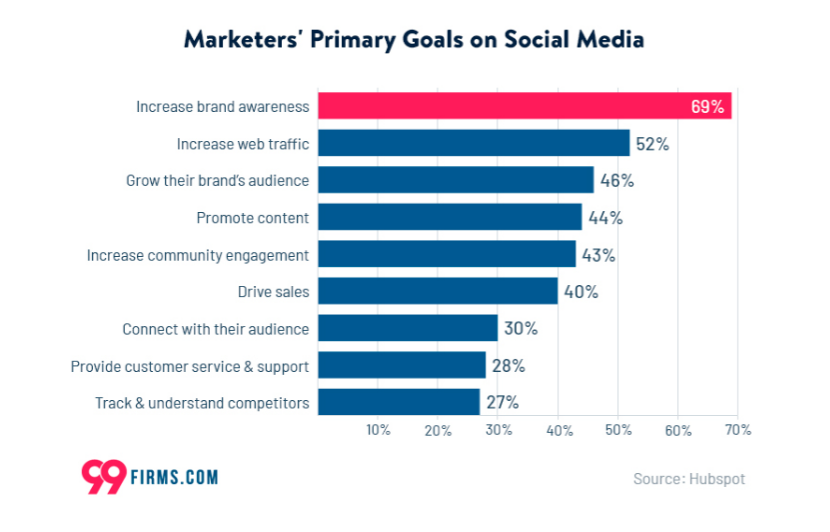 Are you ready to get started? Good luck.
Starting any business is challenging, and starting in a field that is so competitive is even scarier. Still, this doesn't mean you shouldn't do it. If you create a smart business plan, conduct proper market research, and find the right tools and the right people, you can succeed in no time. There's a reason why the vaping market is so competitive – vapes are in high demand.